Today I am happy to say that getting up EARLY in the morning has a lot of benefits! One of them being this fantastic session I shot a few weeks back at McConnells Mill State Park ! Danielle and Joe were eager to get their engagement session in this fall and with my crazy busy schedule lately we were able to squeeze them in at 8:00 am on a sunday morning after shooting a wedding the night before! (Lucky for me I had my best and original assistant and now HUSBAND with me to hold my reflector, stand strong as a camera rest, and keep me from tumbling off the railing into the creek! My poor Sean....oh well - he knew i was a crazy woman when he married me :-)
The lighting was excellent first thing in the morning as the fog was lifting out of the valley. Danielle and Joe were such good sports to get up and travel so early - not to mention being a totally cute couple :-D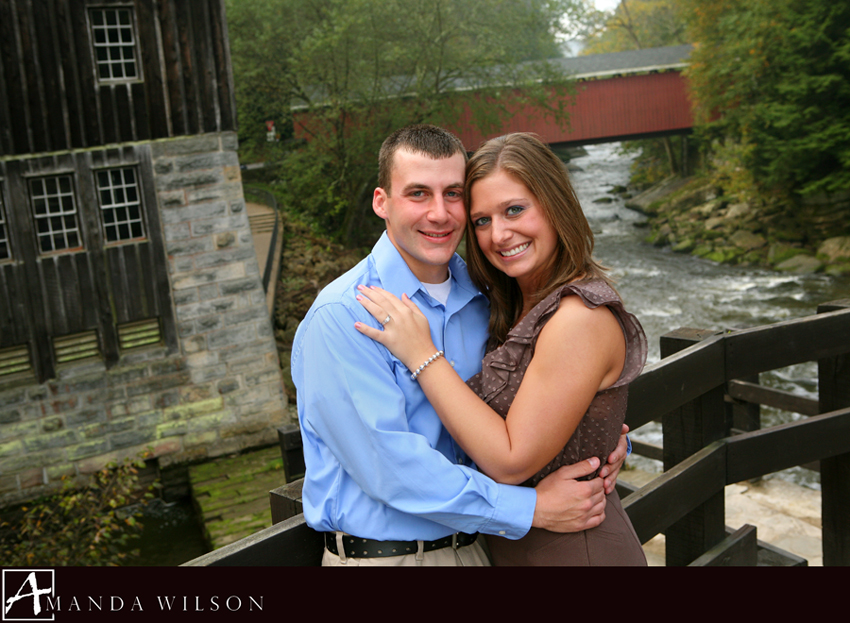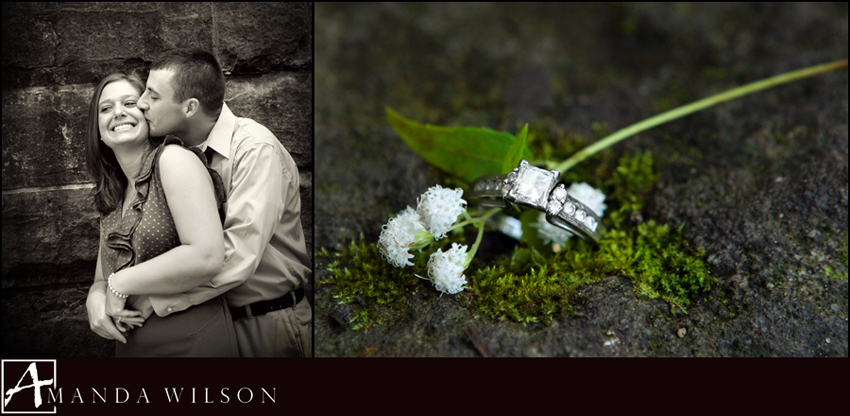 I really love this location ! It's a little off the beaten track but so worth it!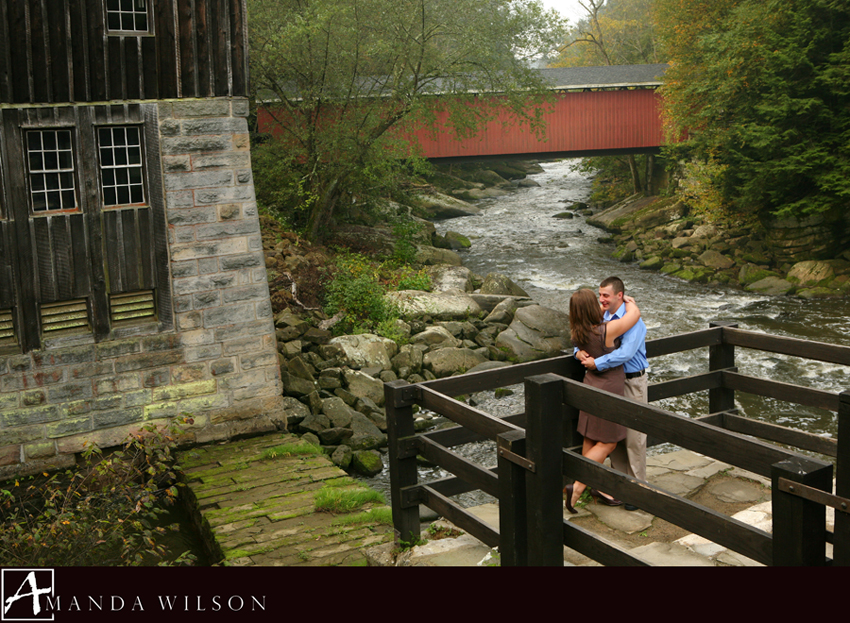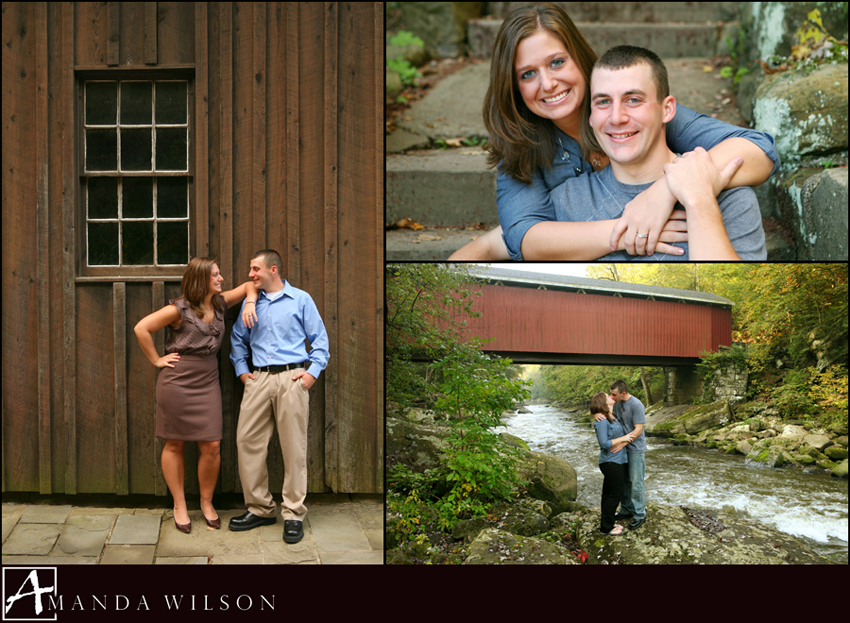 I love Danielle's smile ! She can make anyone smile just by being near them :-) She and Joe are a great couple that can laugh and have fun together, (and still get home in time for the steeler game!)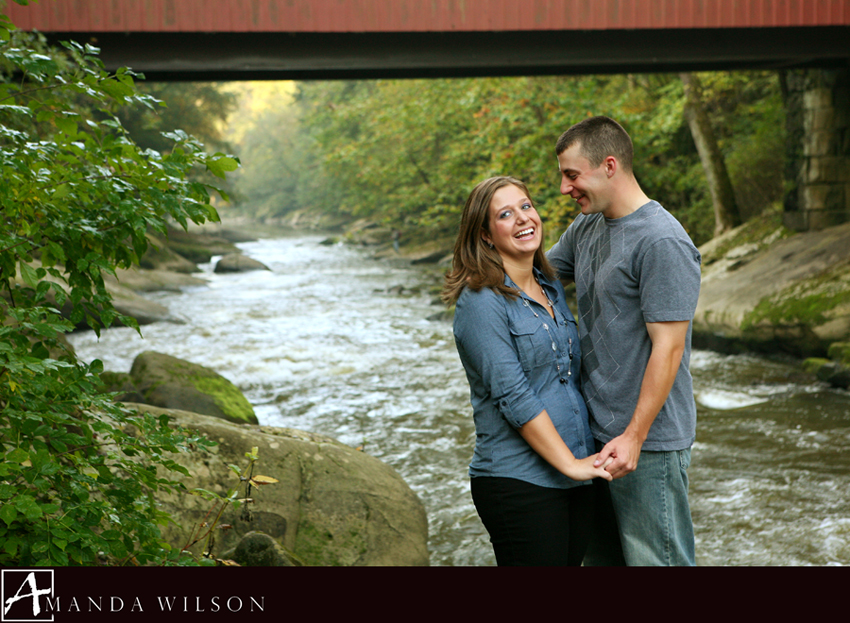 I can't wait for their wedding in May!