HAPPY HALLOWEEN!
This blog is so neglected lately it's going to need therapy. In short- I've given up on catching up. It'll happen when it happens. I've been spending my entire life either in front of the computer or behind the camera. We've been blessed to have at least one shooting gig everyday for the past 21 days and are booked every day for the next week including saturdays and sundays. I love the leaves, and I love my job but like incredibly dark chocolate (75% cacao!) too much of a good thing will give you a heart attack. Ok I'm not sure that there's scientific evidence to support death-by-chocolate but I once ate an entire cacao reserve dark chocolate mint bar and experienced mania and palpatations. MMMmmm. :-)
I've been kickin in with some pretty awesome folks! Lastnight I spent the evening with the kiski area girls soccer team at their annual banquet celebrating another fantastic season of action shots. It's been five years since I started photographing them and the girls that I saw start as freshmen are now graduating seniors. Yikes. Oldness alert. As far as senior pictures we've met the Hartmans and their kids, braved the rain with Lauren, fought the wind with Marie, felt the onset of fall chilliness with Jess and Taryn, and had great weather for Christine!
Christine is an AMAZING defender for the soccer team. We met up in Saltsburg last week for her senior session.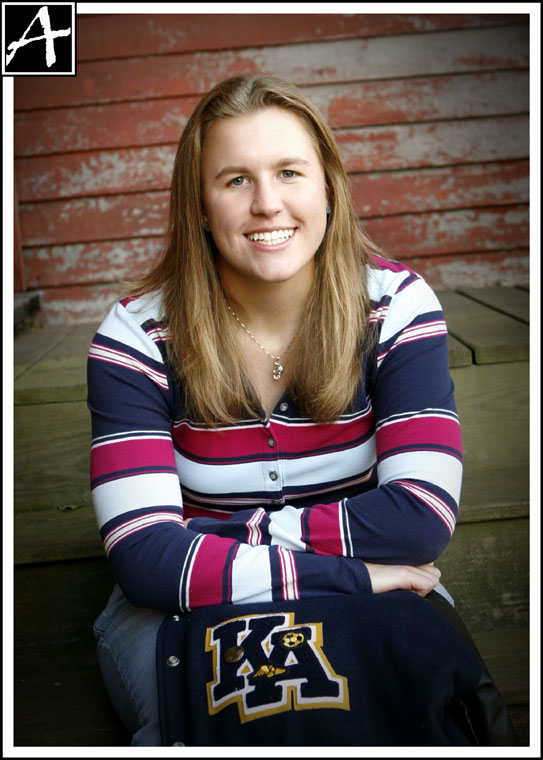 Besides being a student, and an athlete, Christine also participates in competitive archery (targets not bambi) and kicks major butt at it. If any of you saw the 1991 Kevin Costner rendition of Robin Hood, you know exactly what I was thinking going for this shot. And it shows how much I trust her!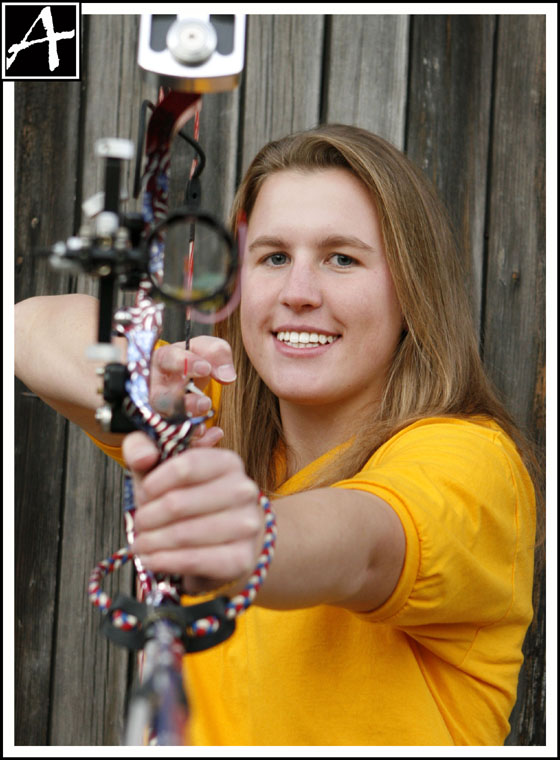 I promise I will get back to blogging weddings ASAP, I've been letting the blog slip in favor of spending more time on getting people's proofs to them! I can't wait to tell you all about Kara & Tom, Sami & Josh, Bethany & Chad - and I can't leave out Jaclyn & Dennis's engagement session in which Jaclyn astounded me. She was practically rock climbing in high heels. She could be a charlies angel or a hollywood stunt woman. I was thoroughly impressed.
I know the posts have been short lately, but I miss the comments! Say hello!