Now that things have calmed down around here and we've officially entered the wedding off-season, I can back up and do the photo-ography of the past 3 months. There are tons of weddings and portrait sessions to blog. This trip was a nice long weekend at the beginning of October in between Kara & Tom and Sami & Josh's weddings in the calm before the Fall-Christmas storm. My parents drove up friday night while Sean and I were prepping for the next day's wedding. When we got back Saturday night late after the reception we had to back up all of our images, burn CD's, recharge batteries and swap the wedding gear for the wilderness gear. The leaves were already changing in the northern elevations as I drove up to the fortress of solitude late sunday. My mum came home mid-week for work, and my sister drove in to visit from college. By thursday it was time for me to head back towards civilization and get things together for Sami & Josh's wedding. I can't wait to blog that one :-)
When I go on these trips I have 4 objectives:
1. Drive around aimlessly - because any other time driving is just a frantic sprint from point A to point B and there's no time to look around. I fear that if i was ever turned loose in Alaska or Yosemite or Arizona with my camera gear and a winnebago I'd never be seen or heard from again.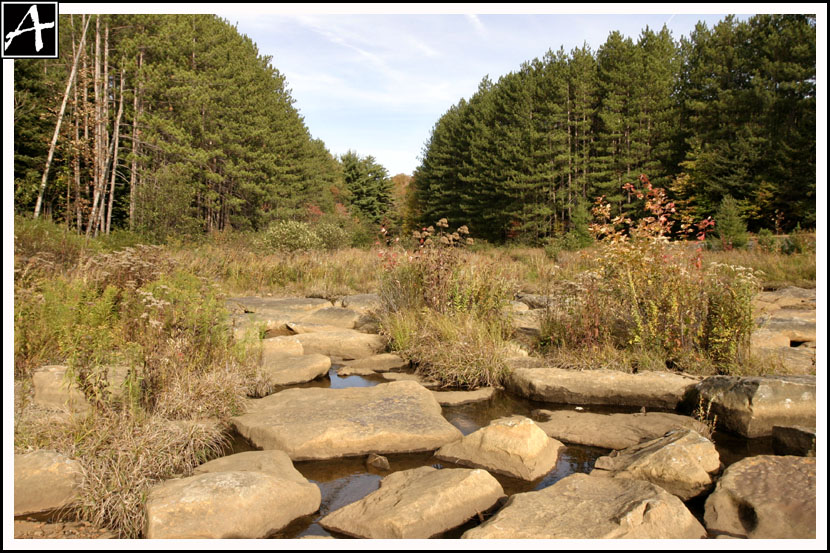 These two shots above and below are below the dam. Consequently we got yelled at by the park ranger for walking on the spillway. As Sandy would say: "It's all in the name of art." :-)
I love the way the leaves look against the green pine trees, at the time we were there it didn't seem all that colorful. But looking at these photos now that we've got 2 months of winter under our belt with no leaves at all on the trees, the colors were spectacular! I'm always amazed every year when the first snow always seems like magic in slow motion. Then in the spring when the leaves come out I can't believe that spring does that every year. That each year's season is somehow more fantastic than the last. We are very lucky here in PA to have 4 distinct seasons.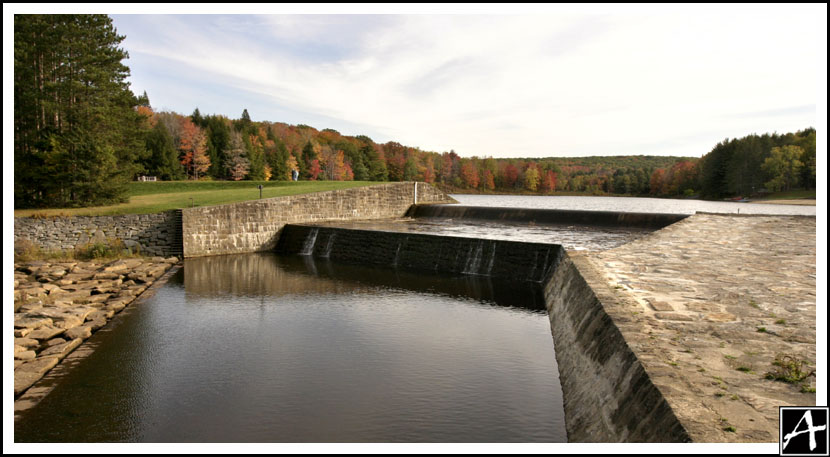 Objective #2
Have no schedule
Why? Seriously, someday i'll post a copy of my calendar on here. Every day is scheduled, sometimes every hour of every day, and the ones that aren't scheduled I still should be doing editing or album design or post process work. When I bought my mac this fall i discovered iCal which is my new savior. Before that it took two appointment books and a palm planner to keep things straight. Self-employment can be a slippery slope. It's easy to let yourself be overwhelmed and hard to realize that even if you worked all day and then stayed up all night editing and proofing that you still would never really be finished with everything that needs done. Sometimes you have to give yourself permission to go to sleep. And have a fortress of solitude. When you have no cell service, no computer, and no internet you're left with no choices and so you don't have to feel guilty about picking something that doesn't involve a deadline.
I love this spot too. A stand of white birch trees planted in the middle of an already endless forest in tribute to a woman who dedicated her life to preserving places in nature where the rest of us could go to hide years later. It's very peaceful there, I've visited in 3 seasons and I hope to make it back up this winter before the snow melts. There's a narrow winding path that starts at the monument and then kind of wanders off among the ferns and disappears into the trees. If you go far enough in that you can't see your car and you step off the trail and sit on a rock for a minute you get this wonderful sensation that you really wouldn't have to go back if you didn't want to.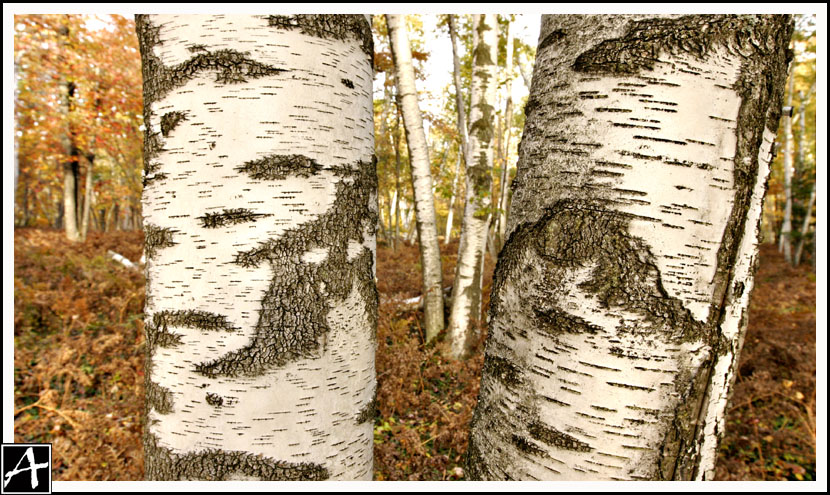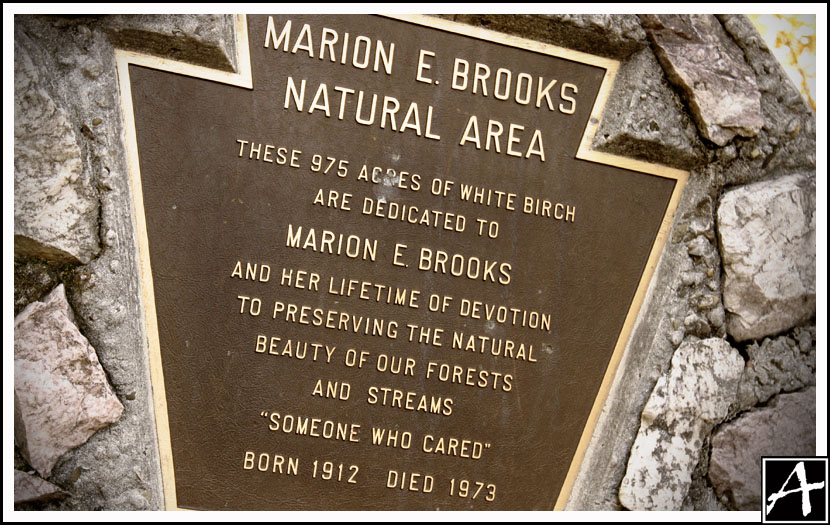 We were here right before sunset when the sun was slanting in. I don't love the exposure in this shot. It bugs me - I can take a hundred pictures here and it seems like none of them come out the way I'm seeing the place when I'm there. There's like this 3rd dimension that I know bothers all photographers when we know we've done everything technically correct and captured a technically 'accurate' photo of a scene and yet it's missing it's most vital part which seems to be something that doesn't fit into a camera. I don't love this exposure but out of all the ones I shot this one seems the closest to what I feel it's meant to be.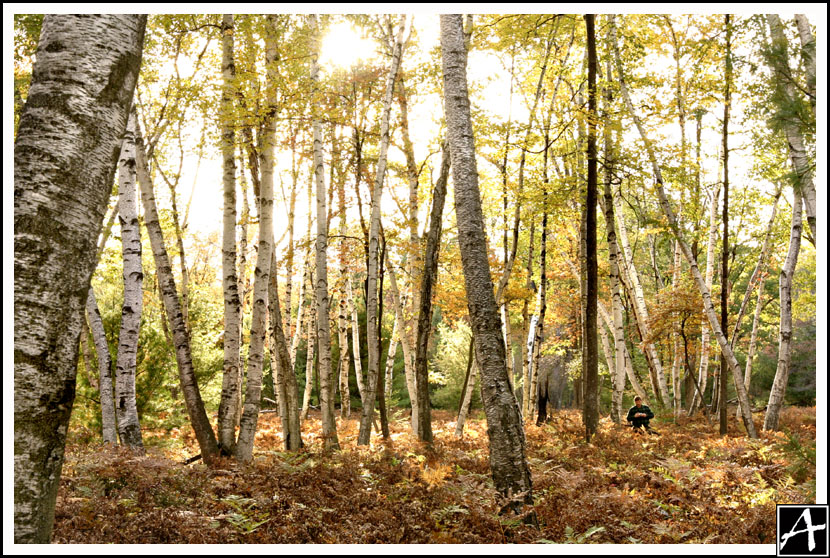 I like this one a lot. I started wondering if maybe the whole scene was just too much "the expected shot" and started trying to break down the whole and find a subject that described the trees without being a picture of trees. This ladybug was a left over from summer crawling in under the papery bark for a cold weather nap.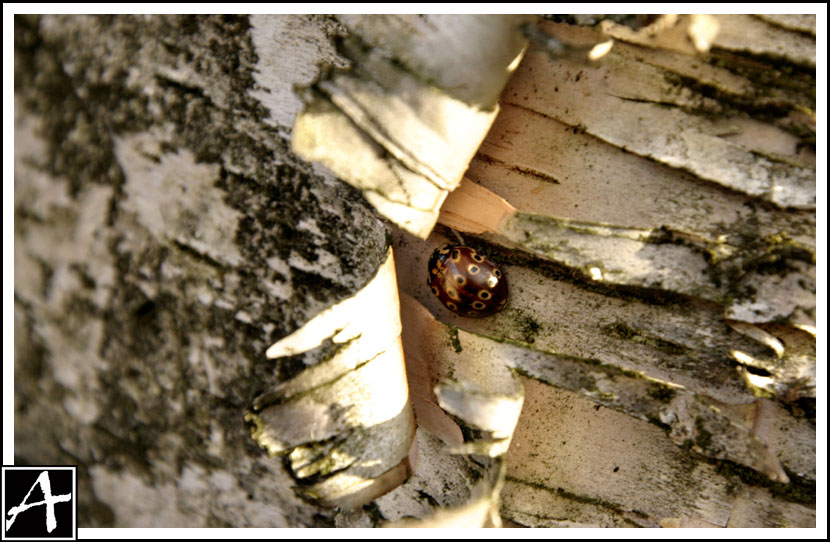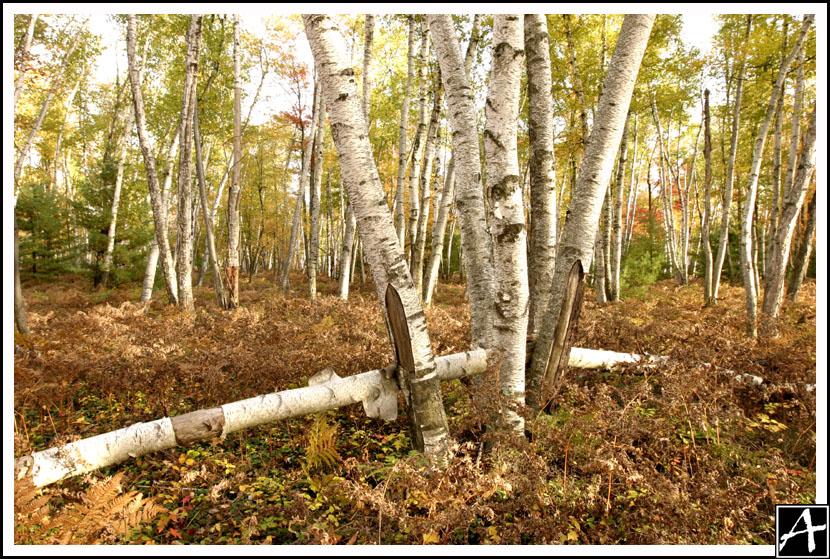 Stay tuned for parts 2 and 3 this week.