One great thing about this job is that I get to meet couples with amazing love stories. Last friday I had the privelege of shooting Jill and Patrick's wedding in Pittsburgh. They were legally married last year in a civil ceremony. At a time when many things seemed uncertain, the one thing they knew for sure was that they wanted to be together. Now, a year and a medical miracle later they are living proof that happily ever after is worth believing in and that love endures all things.
This time around they wanted their wedding to be a celebration! They were married at St. Augustine Chapel at the Friary in Lawrenceville. To say that it was impressive, is an understatement. It was the most fantastic church I've ever seen!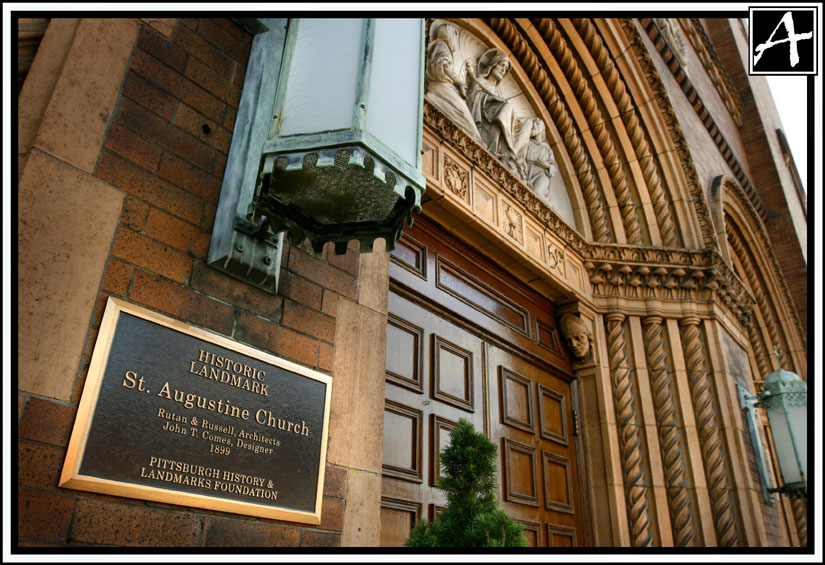 We met up with the girls at the Holiday Inn in Oakland after their hair appointments. Jill's bridesmaids were so fun! Molly kept coming up with these great names for my shots like the "sex & the city walk" or the "knitting circle". She was really nervous about giving her speech at the reception, but did a fantastic job and had everyone laughing and smiling.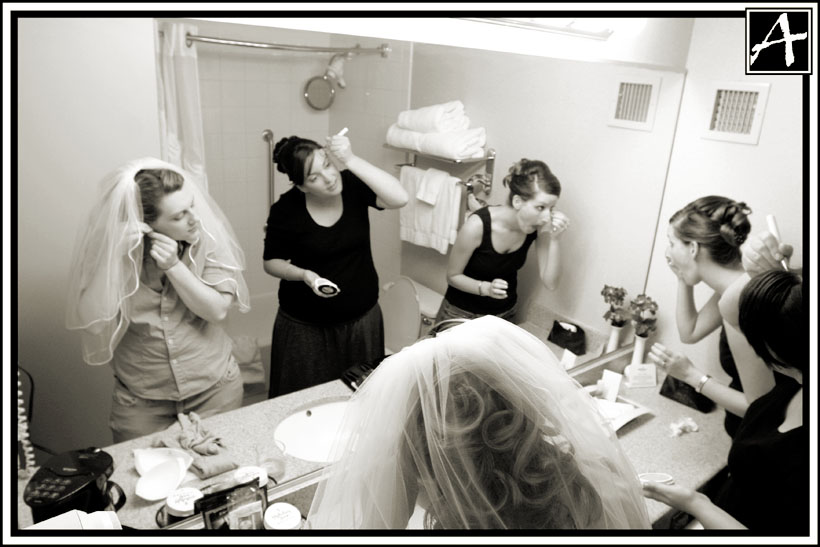 Jill helping Molly with her hair before they got dressed.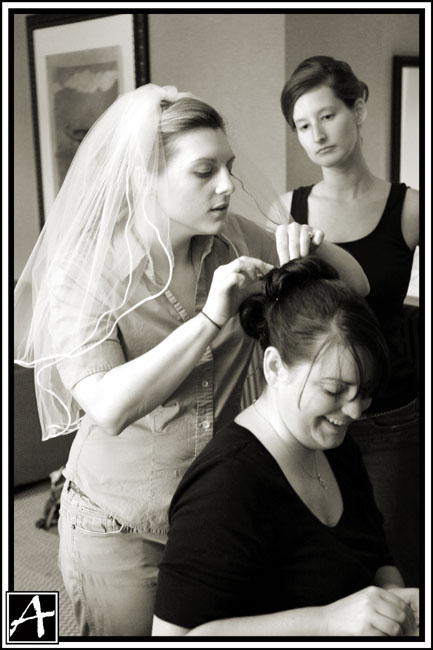 Time to head downstairs and meet up with the guys - I love this shot! Image by Rebeccia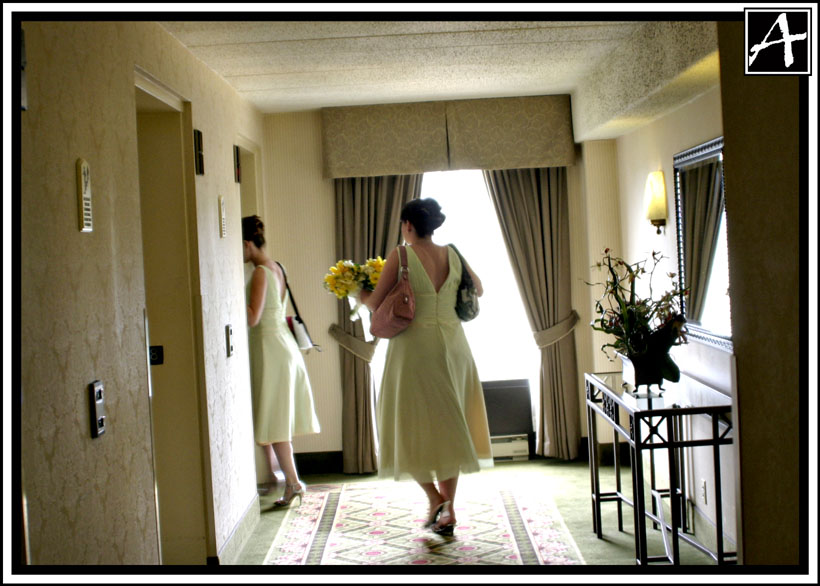 Since Jill & Pat were already married, they weren't superstitious about seeing each other before the ceremony and we spent some time in the afternoon at the Cathedral of Learning under the trees.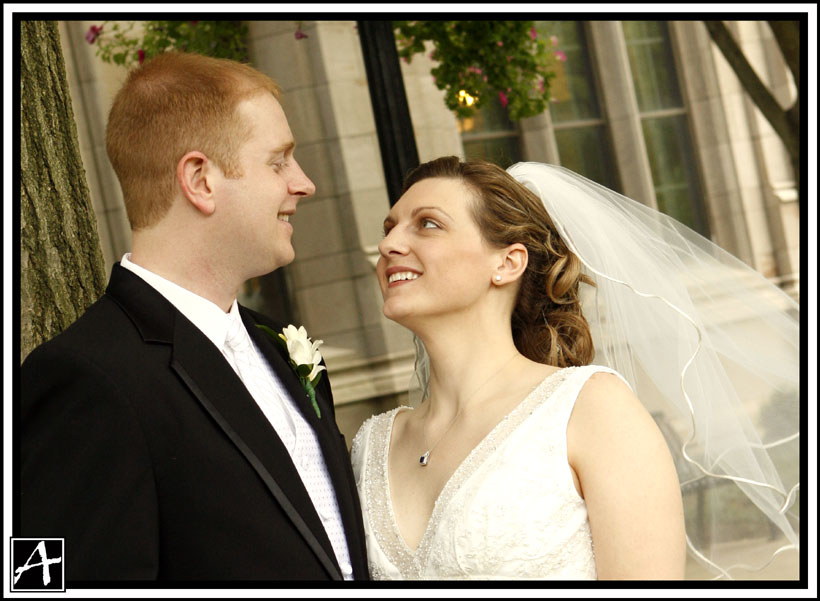 I couldn't decide if I liked this shot cropped or full length - I like both. Thanks to Rebeccia for veil wrangling.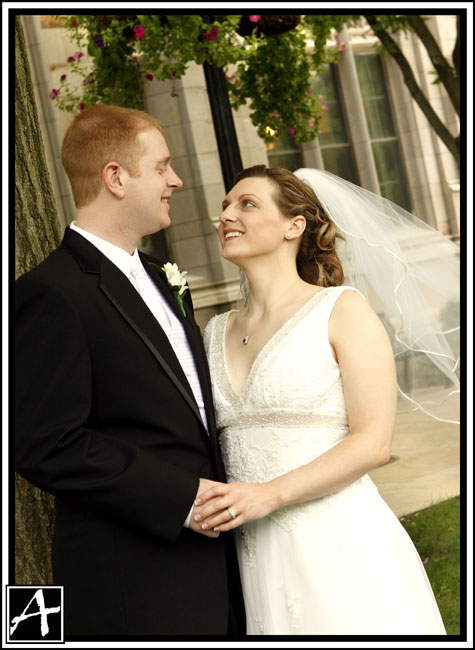 This group was a joy to photograph! It was 92 degrees with the heat radiating off the pavement at 2pm and they were brave enough to hike the 3 blocks in high heels over to Carnegie Mellon for some shots at the columns. I was very impressed.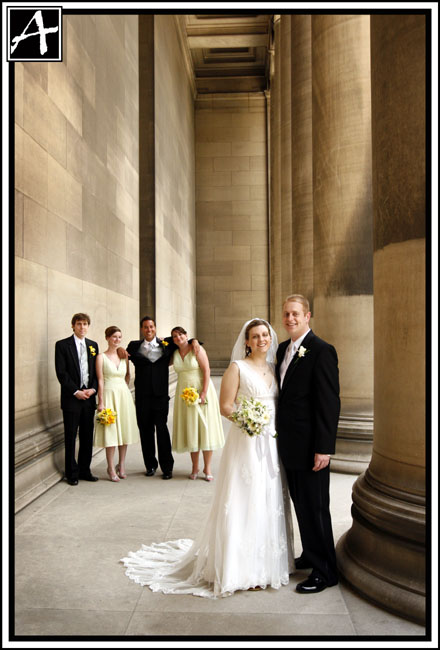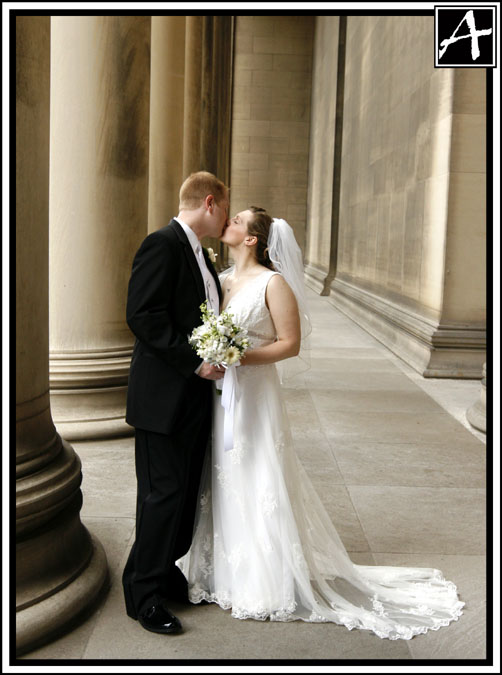 Then it was off to St. Augustine for the ceremony. The old pipe organ in the balcony at the back of the church played during the procession. The aisle was SOOOOOOOO long!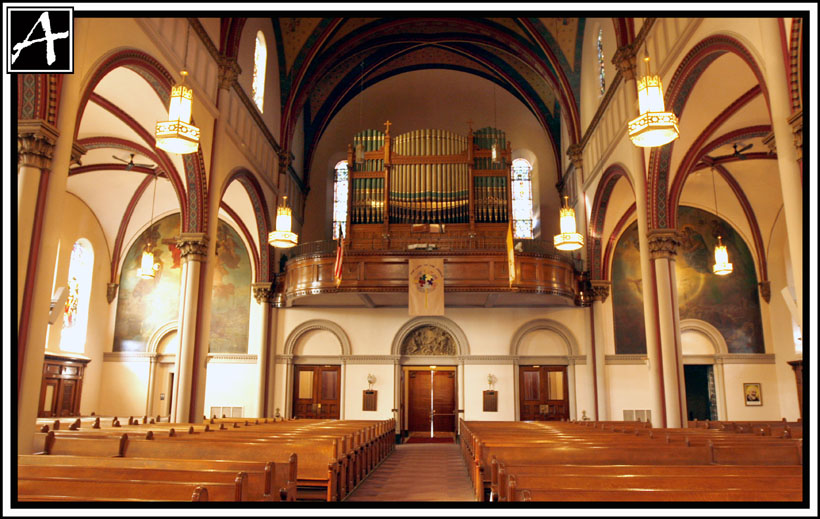 Image by Rebeccia - I love the 70-200 f2.8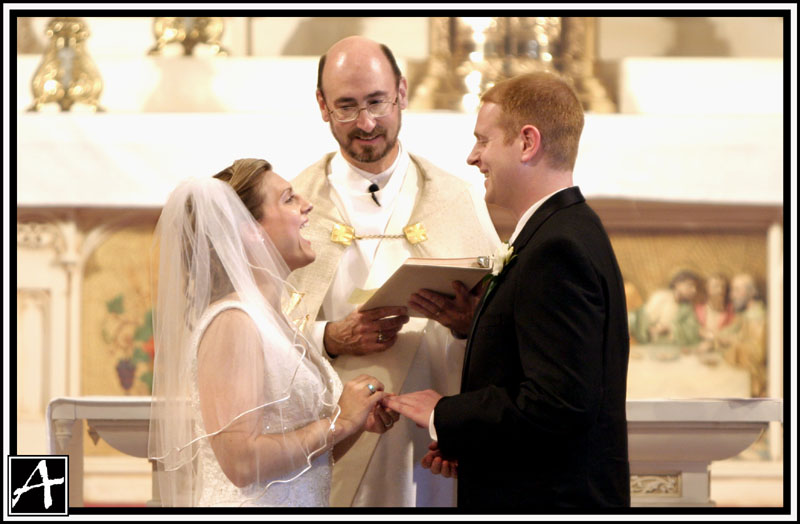 Their reception was held at the Twentieth Century Club in Oakland - everyone was in great spirits. On each place setting was a card that instead of favors read "a donation has been made to the National Transplant Assistance Fund of the Starzel Transplant Institute - without which today could not have been possible!"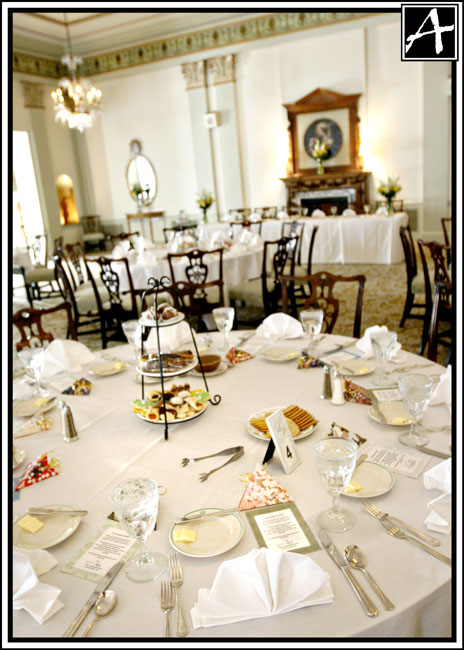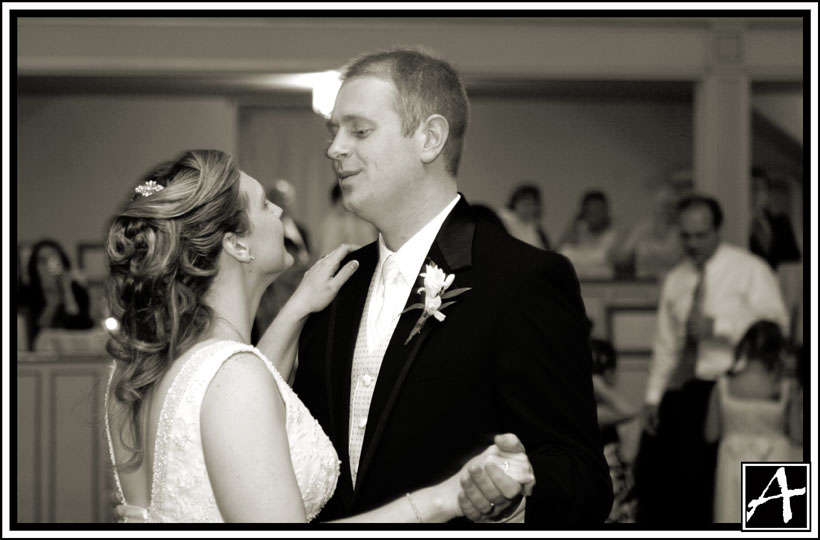 It's rare to see a couple, so happy, so in love, and so content. They know the value of every moment together and we wish them a long healthy happy life!
Thank you Jill & Pat for having us with you!
---
Ceremony: Chapel at the Friary at St. Augustine
Reception: Twentieth Century Club