As you've probably guessed by now after following this blog - when we're not working, we are pretty serious about the outdoors. We love to kayak, hike, camp out, cabin camp, truck camp, snowshoe, backpack, drive around lost, cook on the campfire, photograph wildlife, and look at the stars. We also hunt. I do believe that hunting is a good thing when it's done responsibly, safely, and with respect for the land, the wildlife, and fellow hunters and property owners. I used to hunt myself but now prefer to hunt with my camera instead. I never really warmed up to trudging out into 8 degree temperatures at 4:30 in the morning to stand next to a tree progressively developing frostbite in my fingers and toes as the day wore on. I have terrible circulation to my fingers and toes - I'm one of those people who is chronically cold. Even in July my feet are freezing. I don't notice so much anymore, you get used to it.
However, I've found my niche as the camp cook and keeper of the cabin/campsite. I love to plan recipes, shop for the food, pack it, cook it, etc. I also have a FoodNetwork obsession. In the past few years we've made pizza, ham BBQ, homemade bread, cinnamon rolls, turnovers, even pineapple upside down cake on the campfire. The best part is that when everyone else is out hunting for the day and the meals are prepped, I can spend the day wandering around taking pictures just for the fun of it.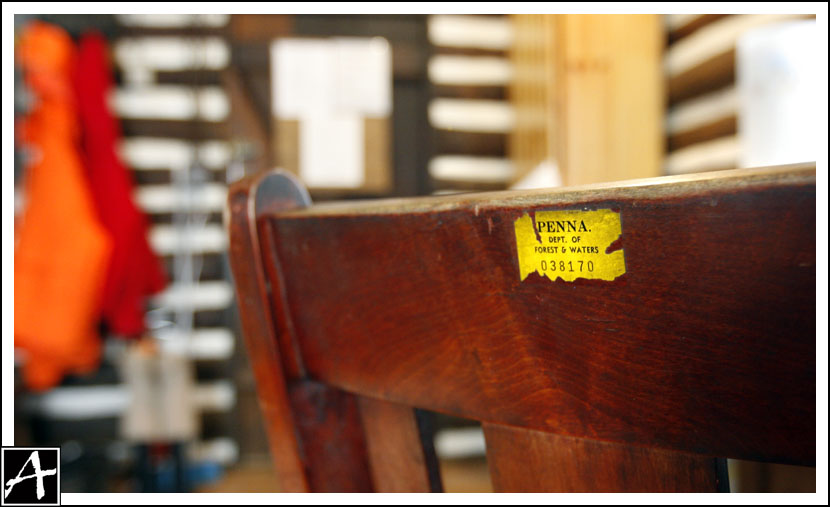 Welcome to our humble and rented abode for the week. It's not much for four of us in a one room cabin - but it's got an apartment size fridge and stove, a table, and four bunkbeds. The bathroom is in a seperate building you have to unlock with a key - but it's got flush toilets and hot showers. No cell phone service anywhere. We've refined our camping habits to include air mattresses and just this year - my laptop. I bring it for work, but also for play - when it gets dark outside at 5pm there's really nothing to do until bedtime so it's nice to be able to put a movie on to pass the time. We watched Grumpy Old Men I & II and all of season 6 of MacGyver. We are MacGyver fanatics.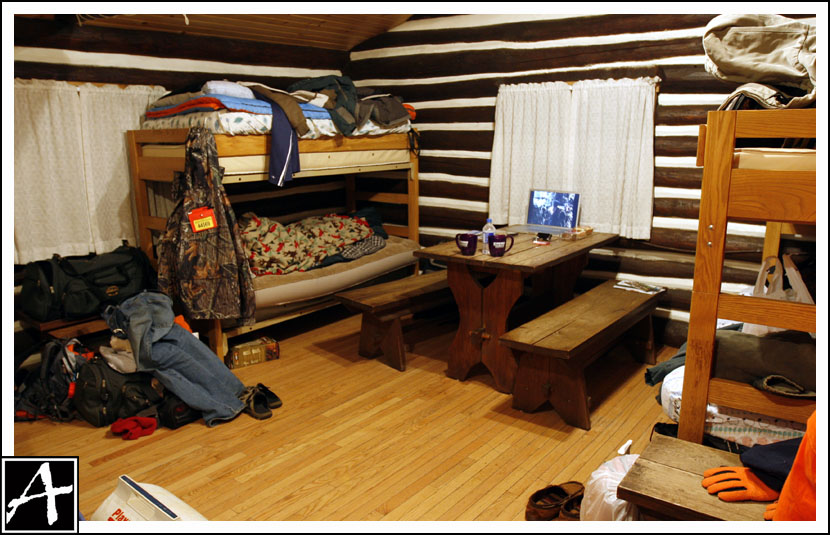 The day typical started with breakfast before 5 a.m. then the guys left and I went back to sleep till 8. (You can't take pictures without light you know, so you have to wait for the sun to come up.) I'd pack my gear and a drink and take off with my map and wander. I wandered almost 45 miles in one direction one day. I'd go up one side of the river until I found a bridge and then come back the other side.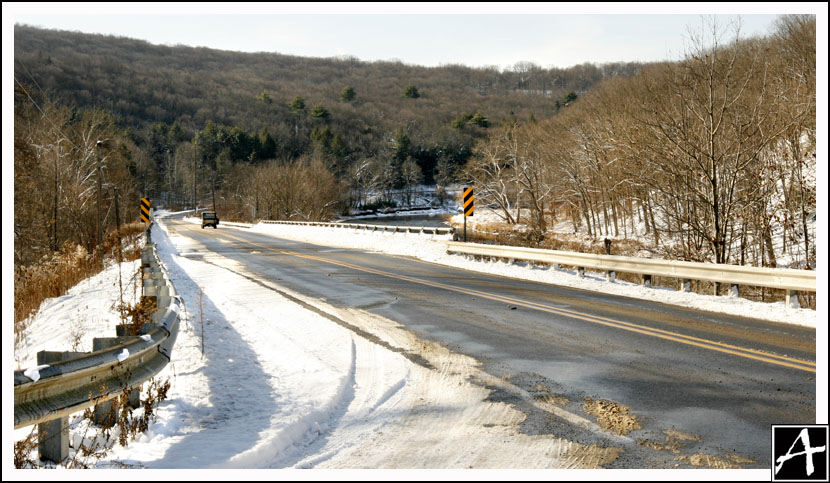 The whole river is lined with camps on both sides. Some are luxurious, some are permanent homes, there's even a school bus up on blocks that has been painted camoflauge and converted into an RV. One thing they all have in common is that they all have a name. Naming your camp is a big deal - because the first thing you do is put a sign out front with the name of your camp on it. I've seen "Wife Dodgers" "Camp Susanna" "Red Rooster Inn". I liked this sign. Camps are special retreats for people and your camp sign has to communicate two things - 'Friends welcome here - everyone else stay the hell away from us'.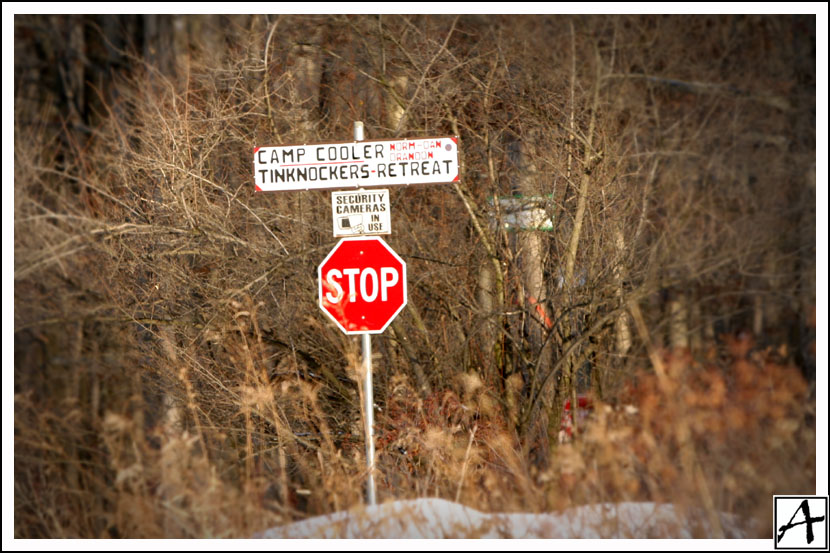 This shot was the day before thanksgiving. I was following deer tracks into an old orchard at an abandoned farm turned camp-shack along the river.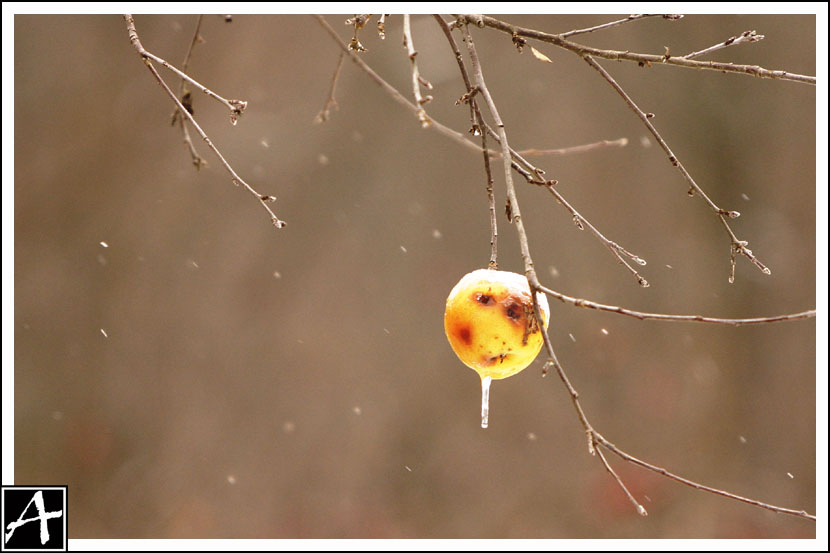 Funny story - remember when I mentioned that the bathroom opens with a key? Well day three or four that we were there I was watching them pack the truck in the wee hours of the morning and just as they locked the door and pulled away I realized that the bathroom key was not on the hook! I vaulted off of the top bunk and chased them outside in my bare feet but they couldn't see me waving in the total darkness. I ran back in the cabin and flickered the lights on and off hoping they would look in the rearview mirror and wonder what the fuss was about. Nope. This was dire. I was stuck there all day with no bathroom. I couldn't lock the cabin without the key - and I couldn't drive away to find a bathroom and leave it unlocked with all of our gear in it. I was stuck.
Meanwhile two hours later and many miles away - Sean sat down in his hunting spot for the morning and felt something jab him from in his pocket and realized he had driven away with the bathroom key. He went to find the rest of the group and told them the situation and then hiked back to the truck and drove back to the cabin to give me the key. I was SO HAPPY to see him :-)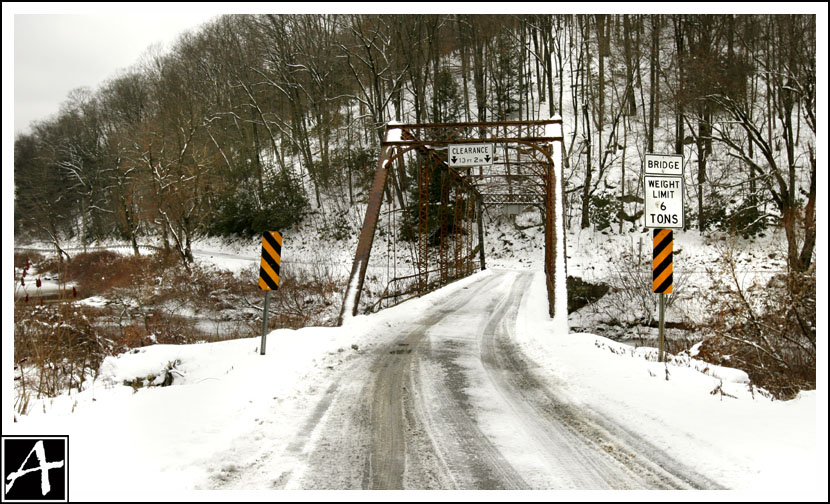 The nex to the last day we were there I had four hours to kill before it was time to start dinner. I hadn't seen anything more than a squirrell in two days because all of the wild wildlife was hiding from the snowstorm and freezing wind chills. I decided to visit the Double Diamond Deer Ranch for some up close encounters. Just so you know up front - these animals are cared for as family members on a private ranch that is open for visits by the public. They are NOT for sale, there is no hunting allowed, and they are never killed or sold for meat. These animals are loved and cared for just the same we care for our pets at home.
I remember visiting the ranch when I was a kid and feeding baby fawns with a bottle. Now those fawns are grandparents! Aside from the brown white tail deer that we are used to seeing in our backyards, they also have albino and piebald deer as well.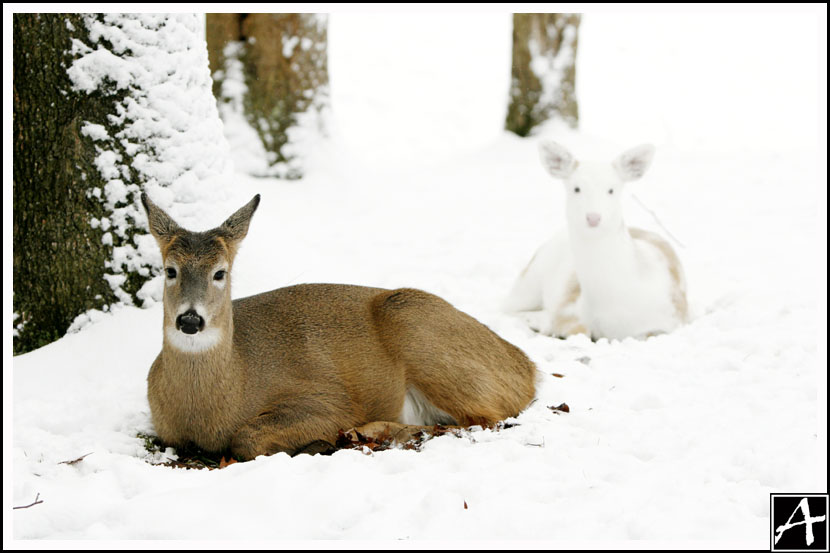 I'm pretty sure this was snoopy sticking his tongue out at me.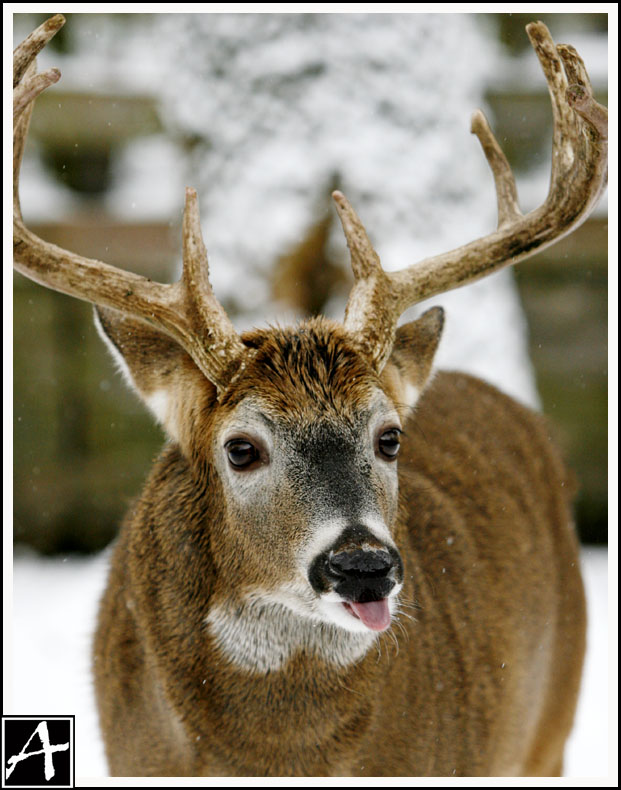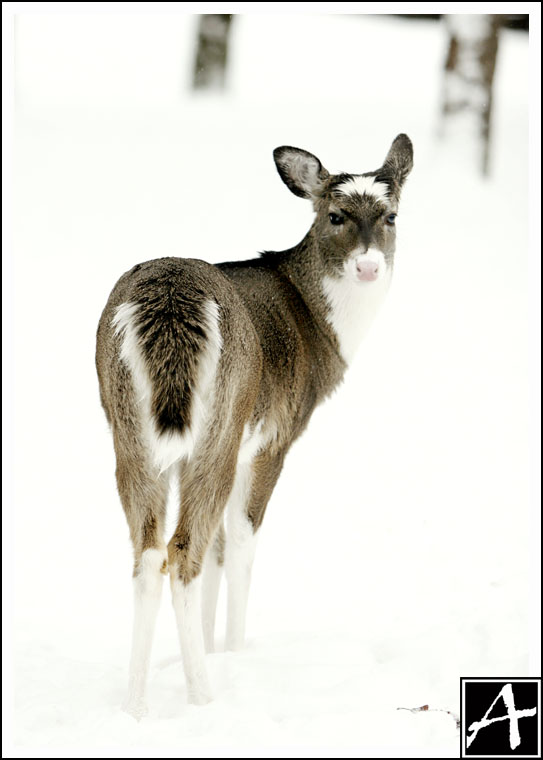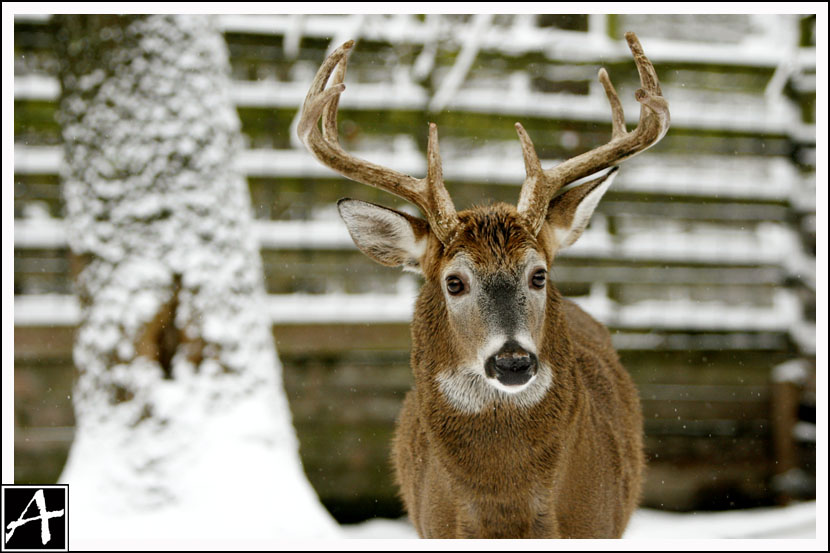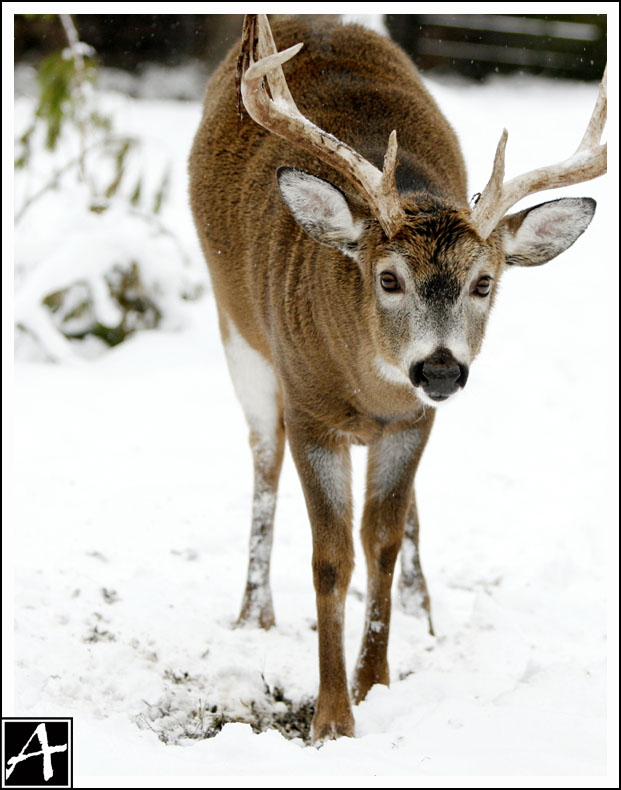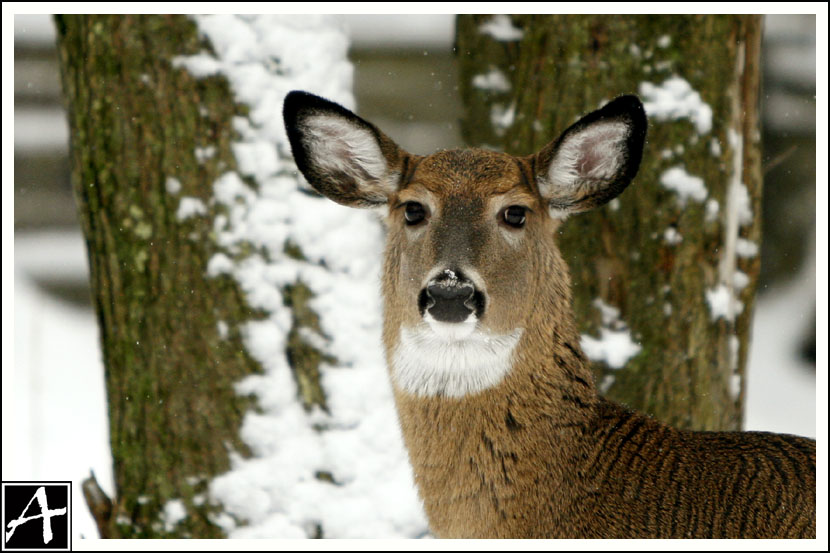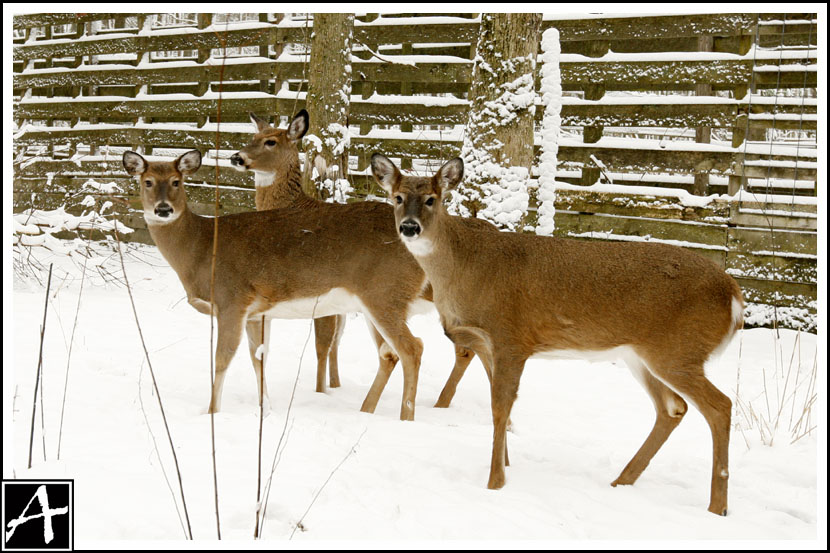 I am not wrecked here, just parked. Although the roads were really bad a few days I was driving around. I got to practice my bad weather driving. - Shameless self promotion :-)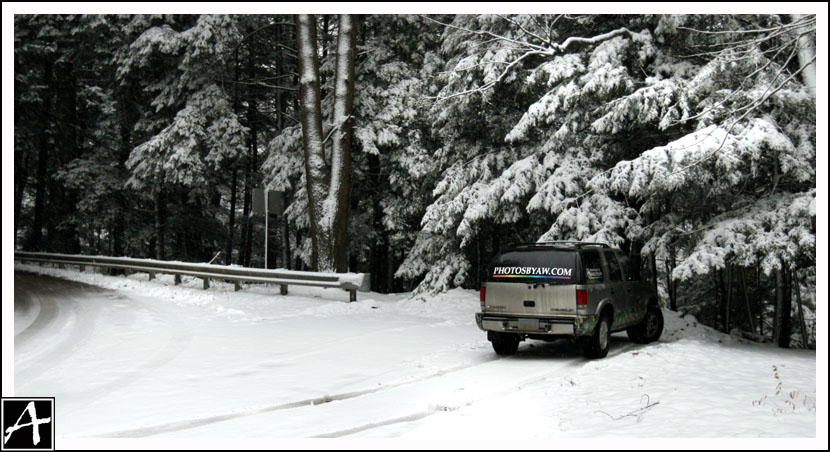 We had a few great snow and ice storms while we were there. Every pine needle on the fir trees had it's own tiny icicle hanging from it. There were still a few brave hunters that waded across the water to hunt on the other side.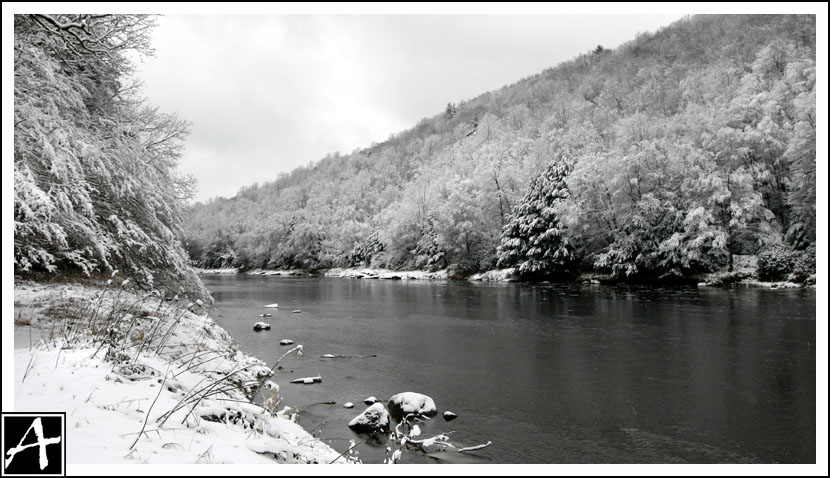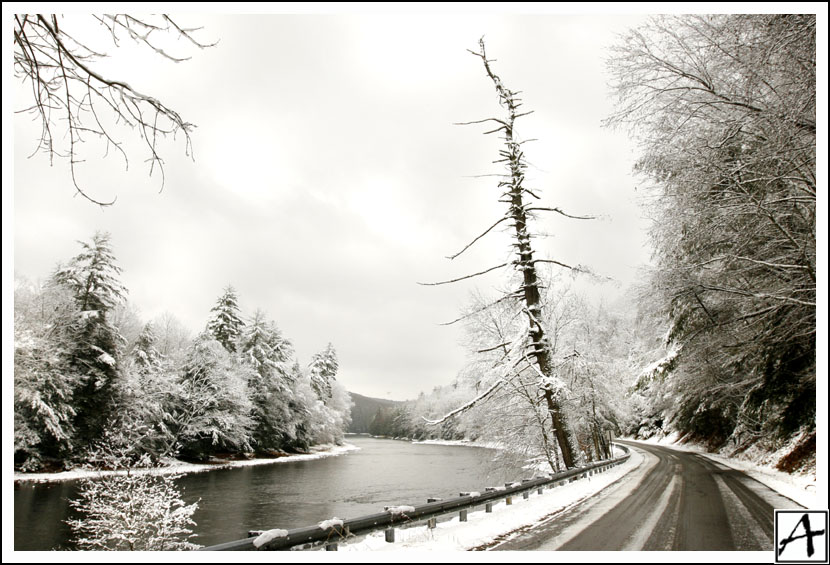 The Double Diamond Deer Ranch is a great place to visit with your kids especially when the weather is warm! If you have any questions about these deer, you can Ask The Deer Lady and she would be happy to help!