As promised - here is the rest of their story.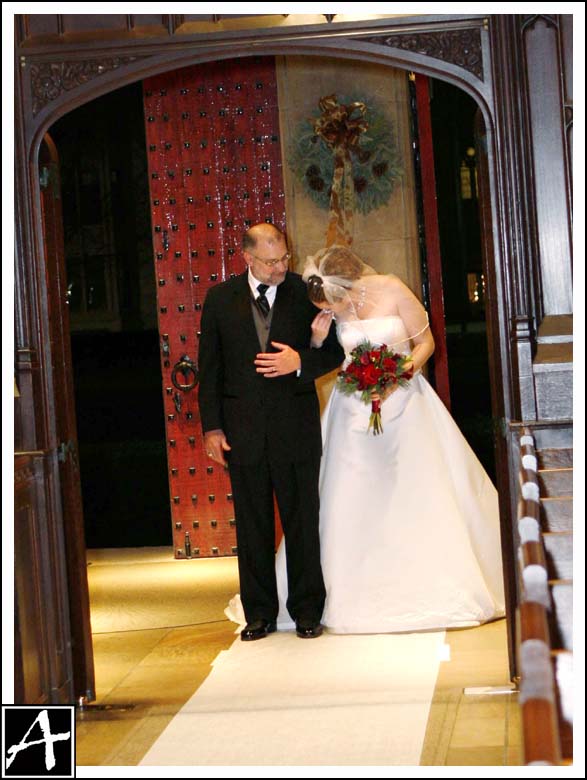 Emotions were high as Emily waited at the back of the church. Their ceremony held at Heinz Chapel during the christmas season, was simple, elegant, and sentimental.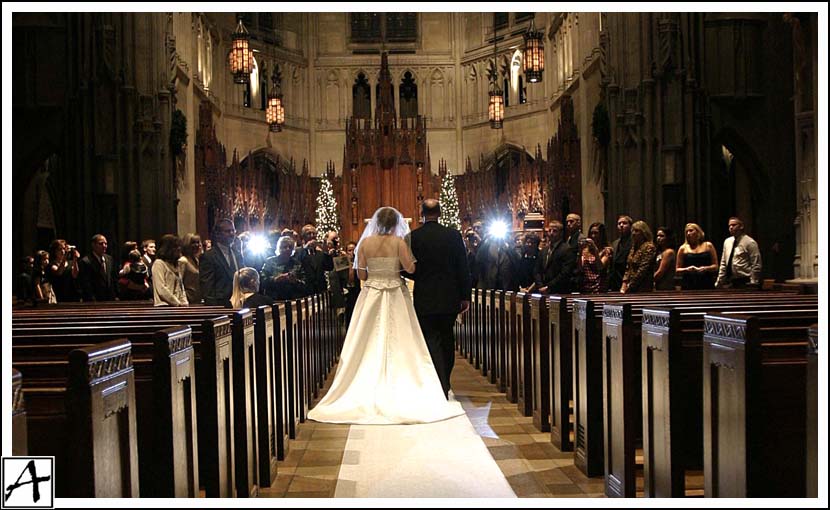 Emily and her father walk arm and arm down the aisle as guests smiled and snapped photos. Image by Sean.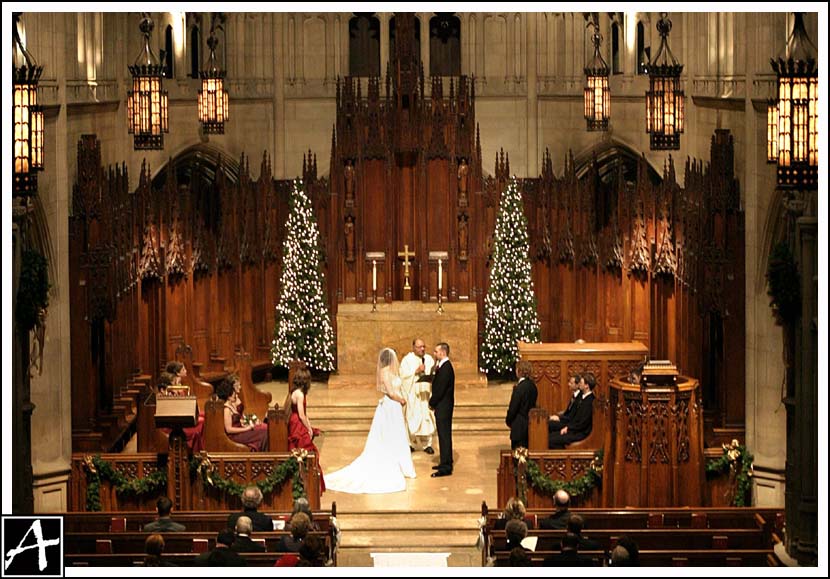 The view from the balcony - heinz chapel at christmas time.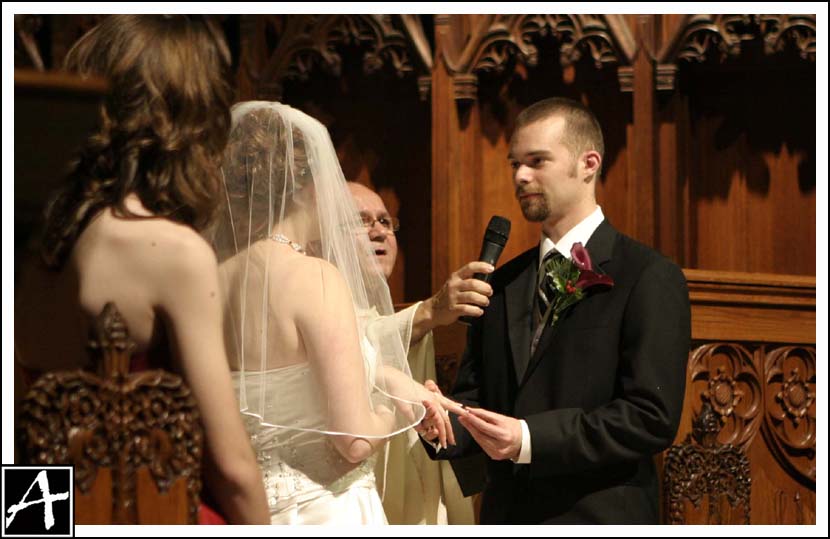 Carl placed the ring on her finger.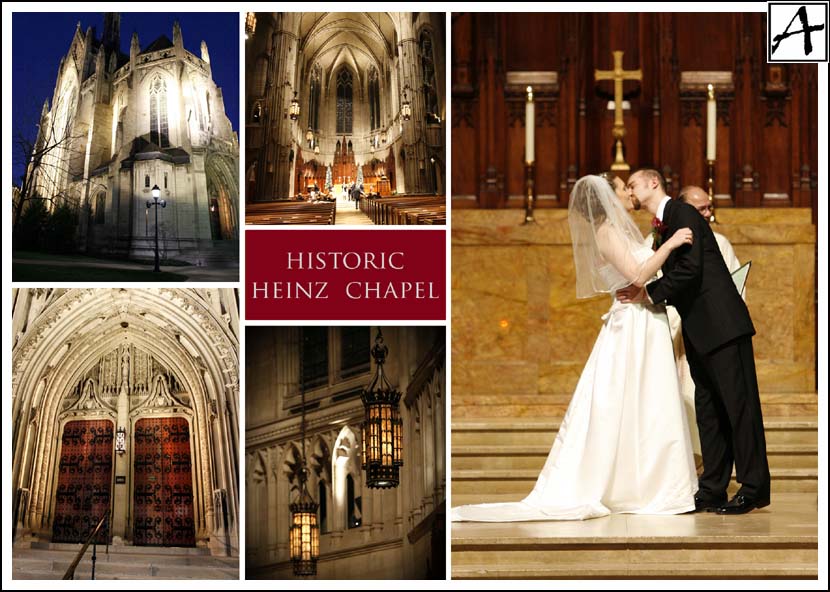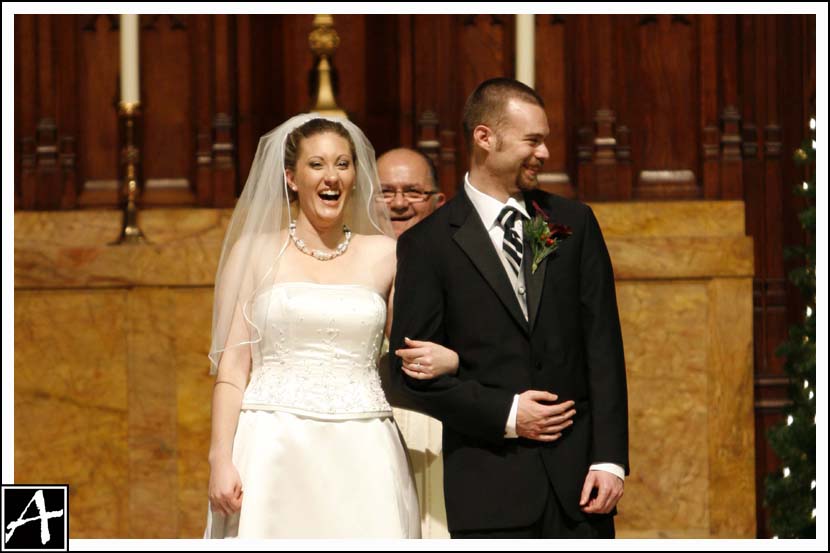 They were all smiles for the rest of the night!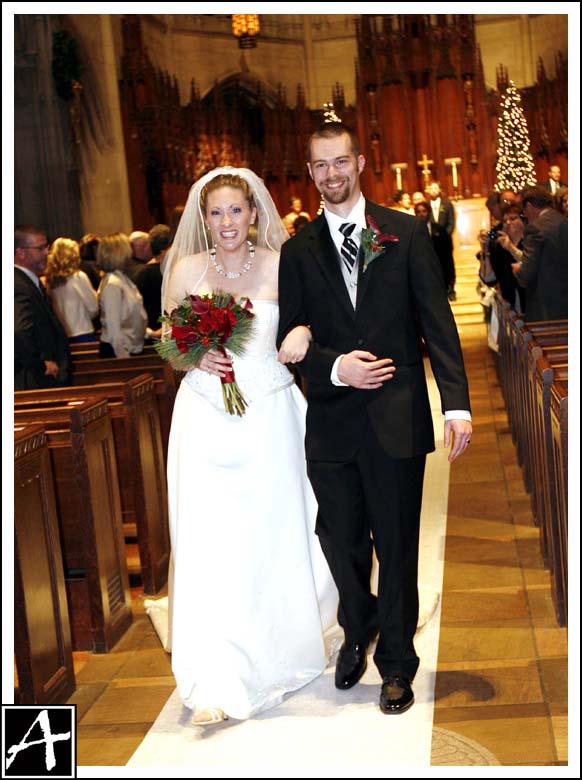 Just married :-)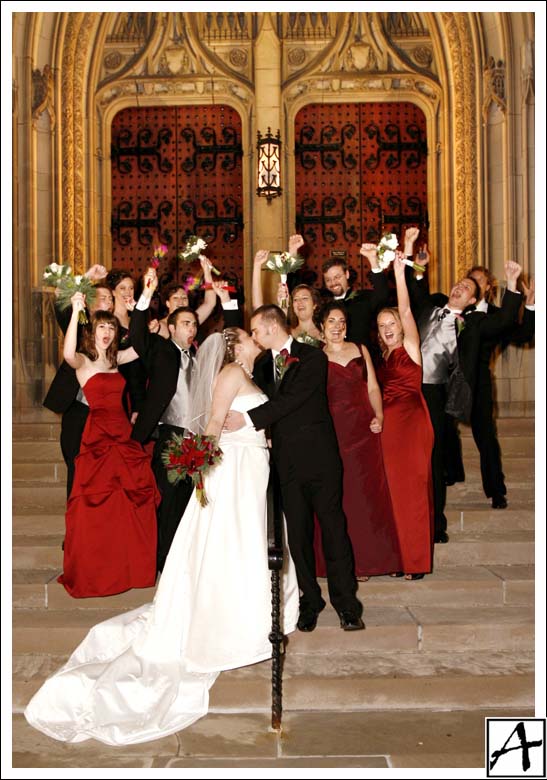 Photo times are short at heinz chapel - we stretched a few more minutes out of our time by moving to the front steps. It was so warm outside that we decided to skip the limo ride and instead walk over to the cathedral of learning for photos.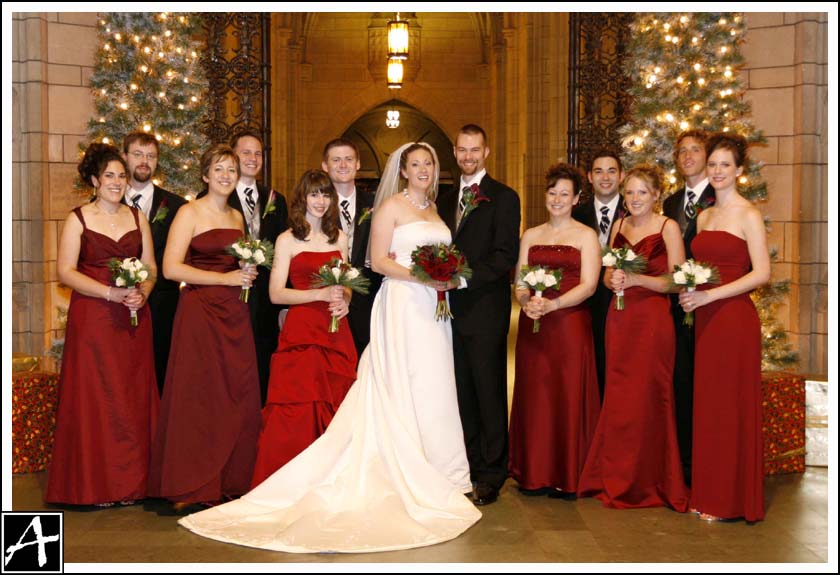 The security guard was nice enough to let us wander freely through the great hall. You could still smell the fires that burned in the huge stone fireplaces. We found a great spot between the christmas trees.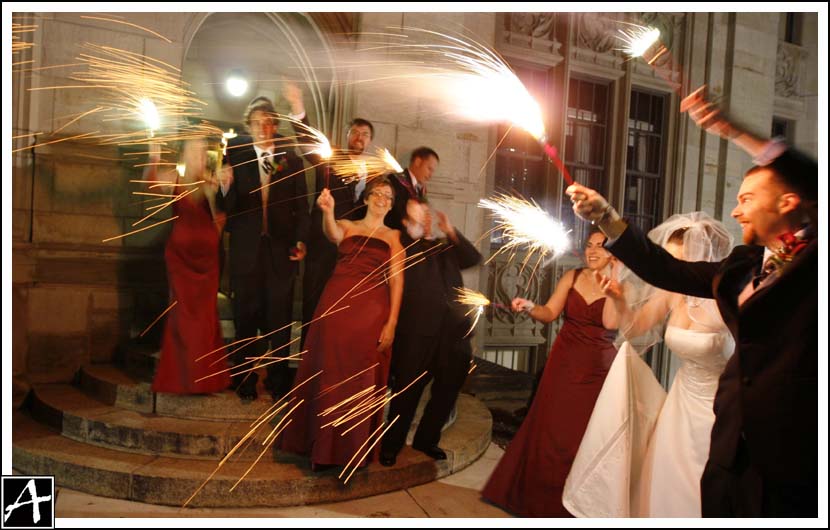 After seeing the photos from Ashley & Allan's wedding, Emily and Carl were so excited to try the sparklers! But we learned an important lesson:
1. Get really long sparklers. These were a little too short.
2. Be careful if it's windy!!
It made for a wild three minutes :-D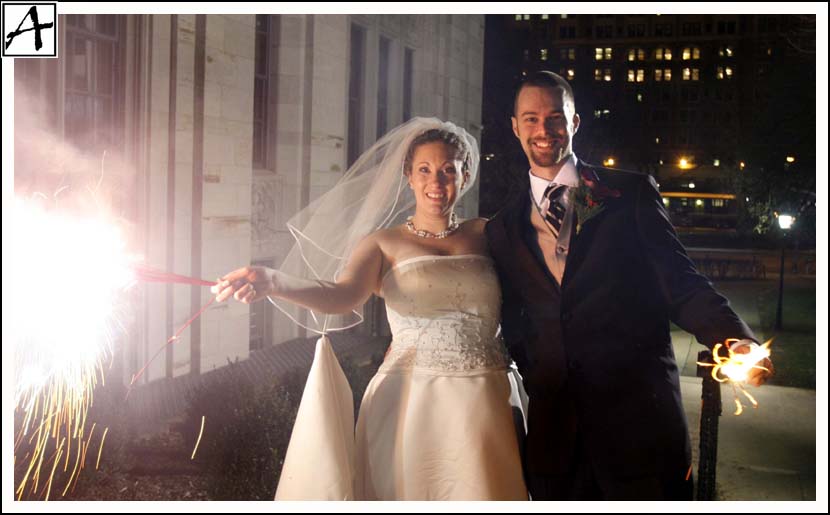 When we were done lighting up the night we walked across the street to the elegant Pittsburgh Athletic Club for the reception.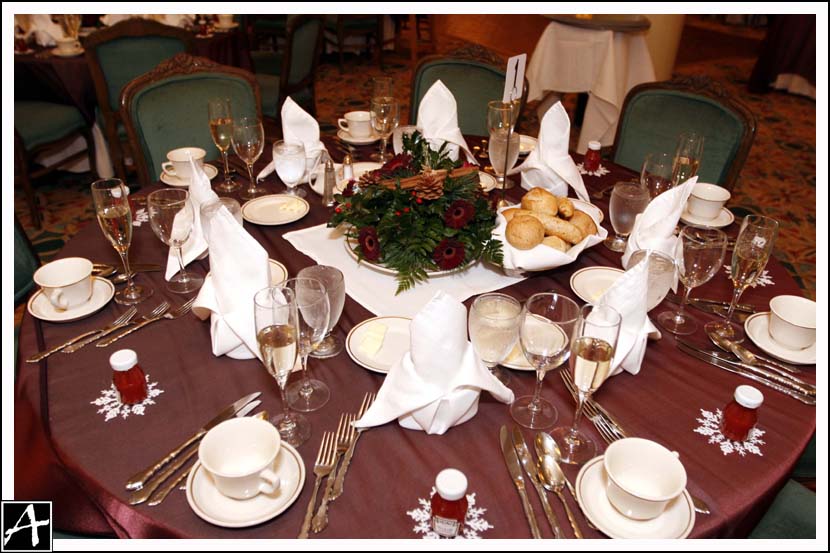 Some of the fantastic details at their big bash - a wire tree decorated with lights stood at the entrance covered in silver snowflakes that held photos from their years together. This one is Emily with her mom. On the right was their totally kick ass wedding favor - celebrating the spirit of pittsburgh they had miniature glass heinz ketchup bottles printed with their names and wedding date!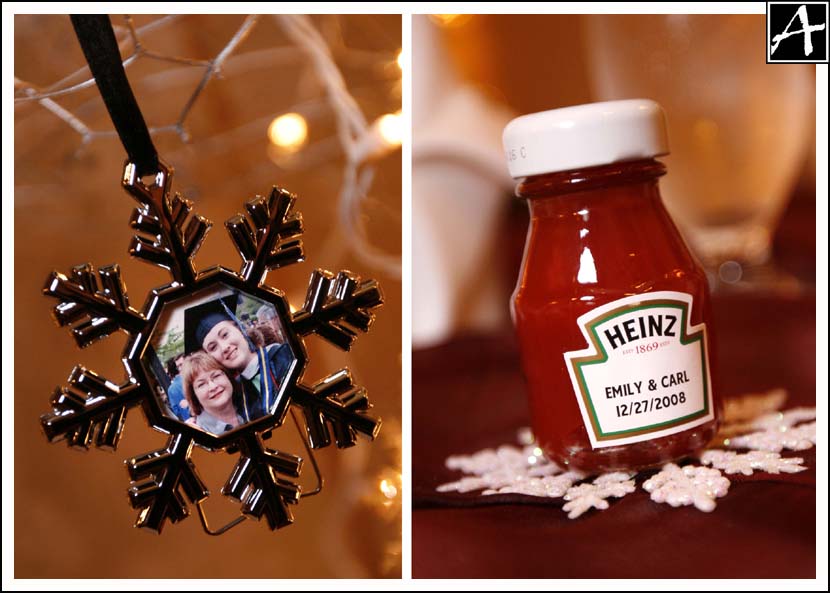 First dance together.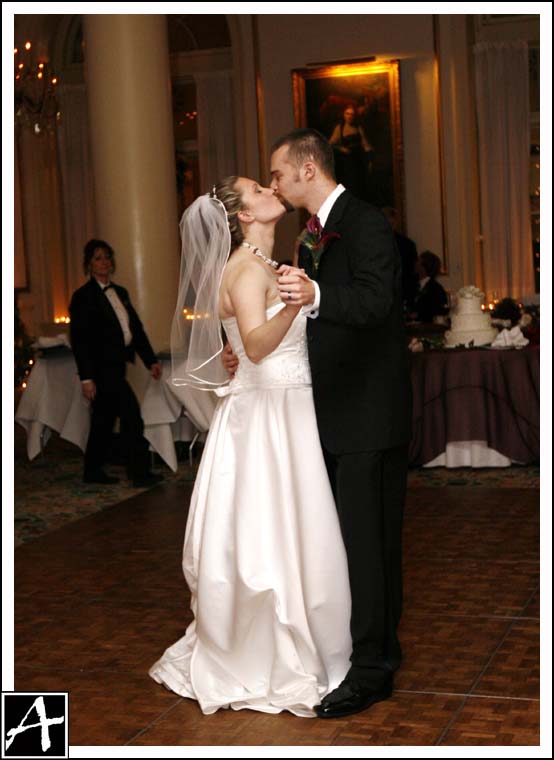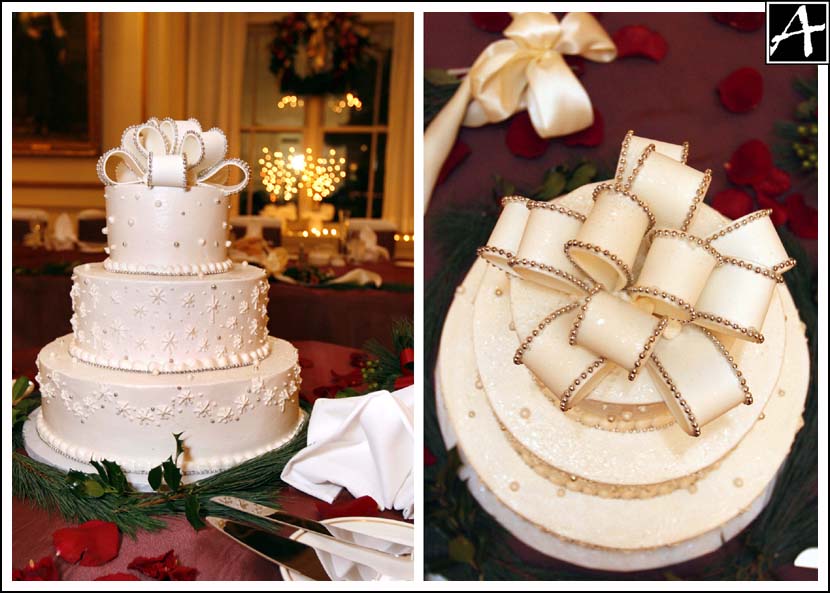 Their wedding cake was beautiful and smelled even better than it looked! Everytime the breeze wafted in through the open windows (it was so warm and they couldn't shut the boiler down that they opened the windows to let in the mild evening air) you caught a whiff of vanilla and sugar and butter and cake. Mmmmm.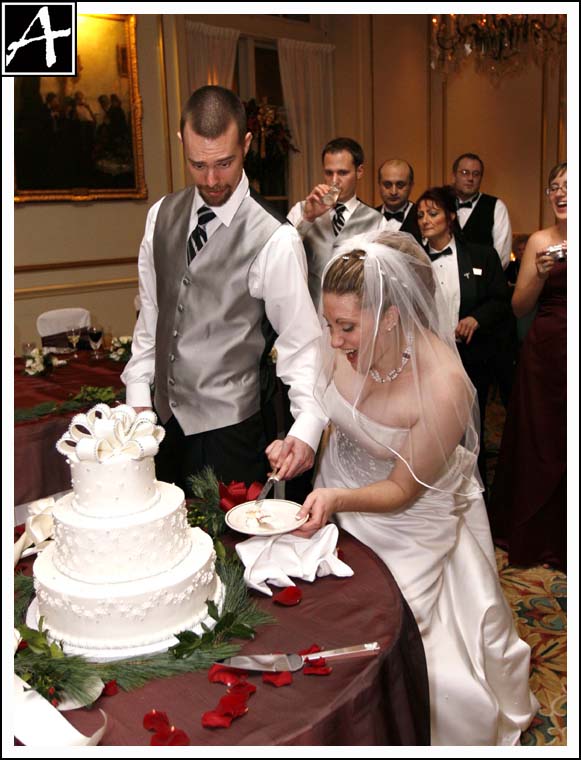 Emily and her dad danced to Puff the Magic Dragon.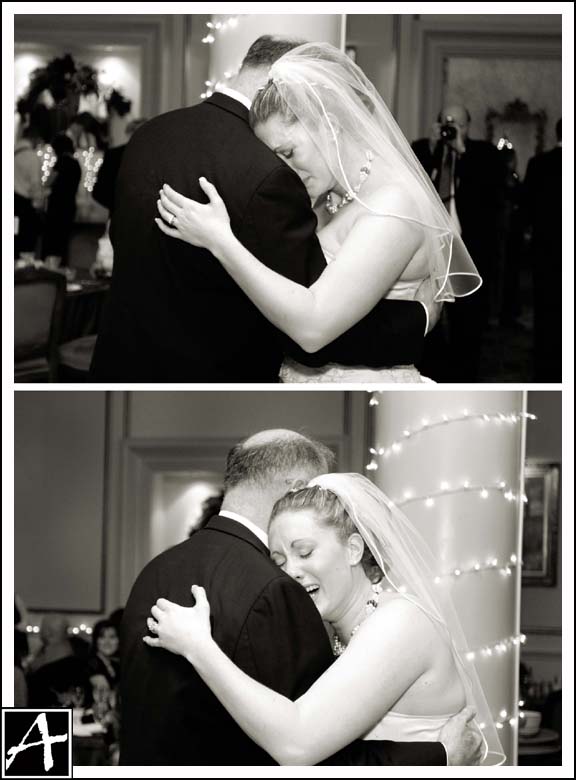 Emily dancing with her mom and all smiles through dinner!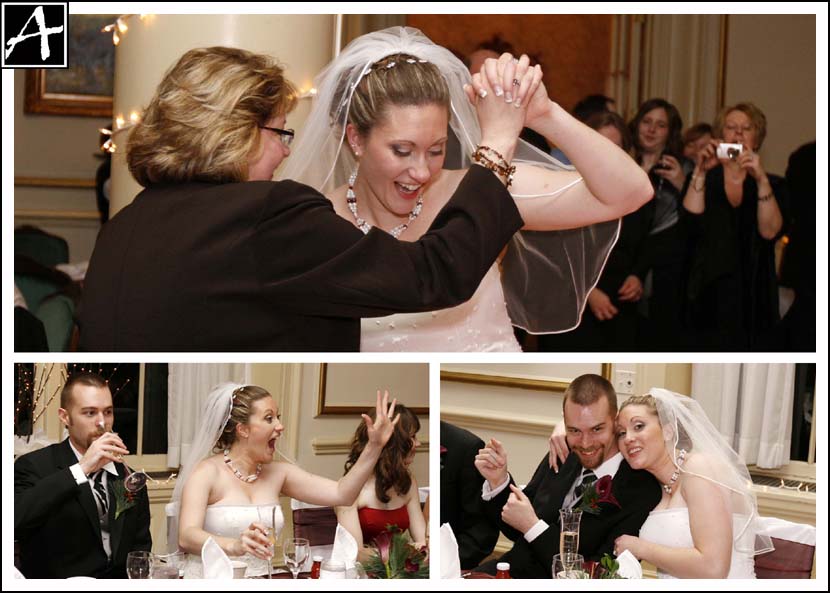 When it was time to really cut loose and through the bouquet it got stuck in the chandelier! The guys made a pyramid and got it back down for Emily to do the re-throw.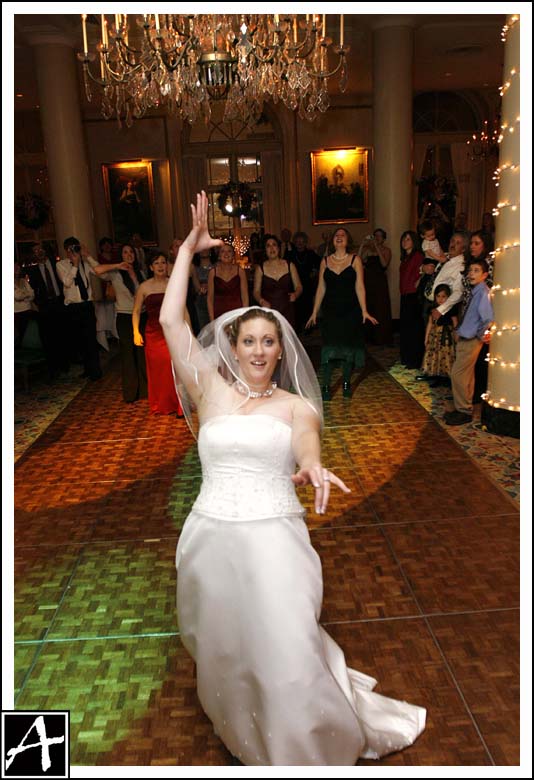 This is why I love weddings. The great, great, people :-)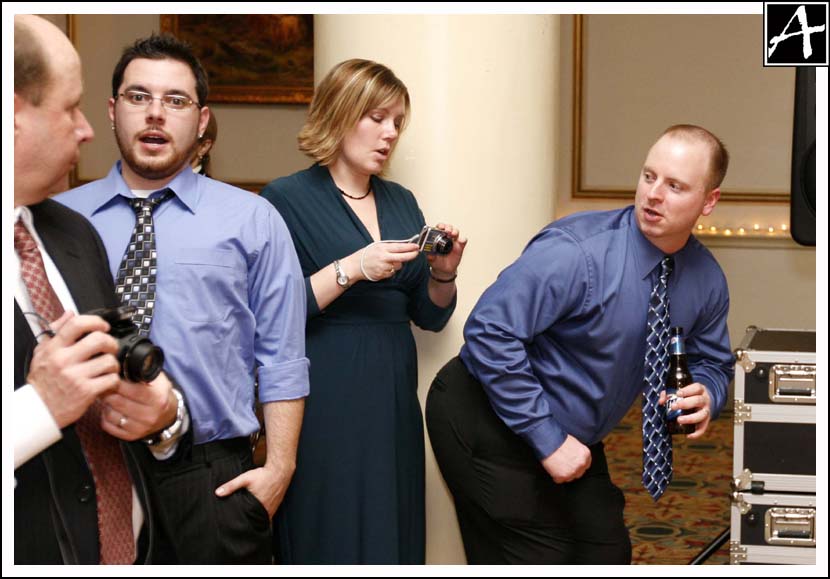 Carl with his best man.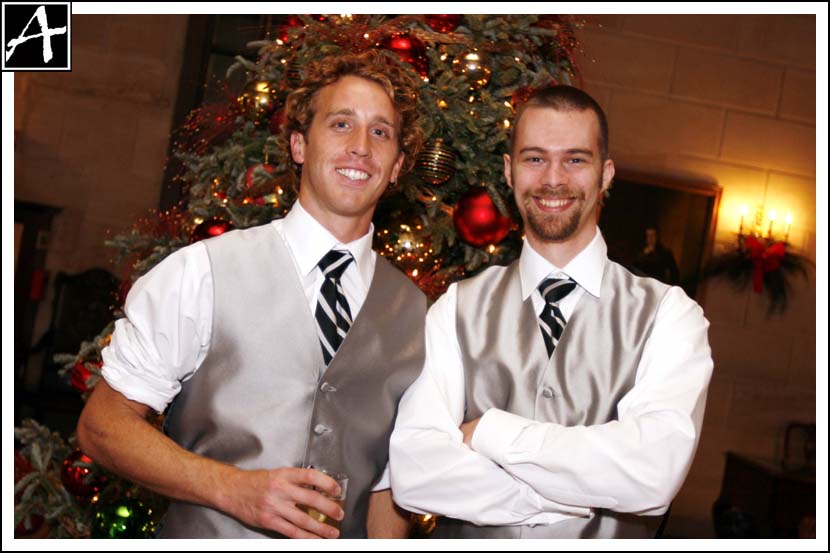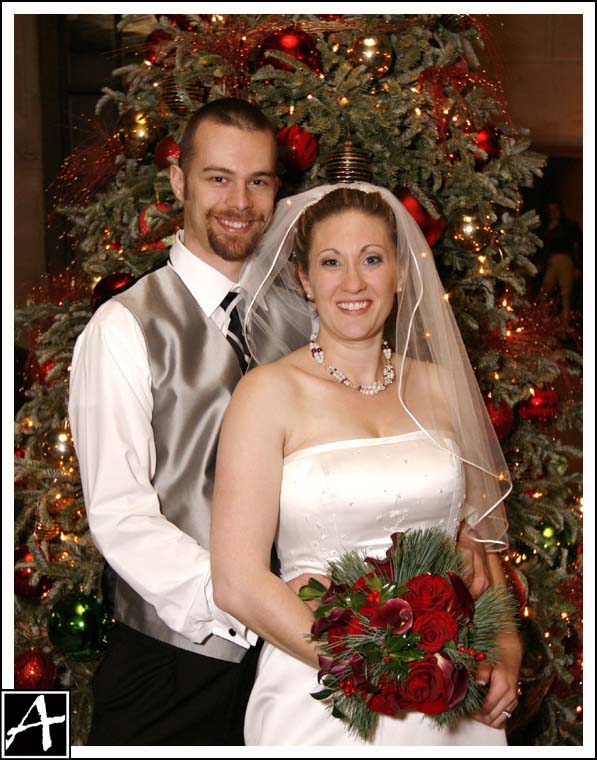 Before the night was over we did some family photos in front of the giant christmas tree in the foyer. We loved the special steelers dance towards the end of the night!
Congratulations Emily and Carl!
---
Salon: Dawn's Hair Design
Accomodations: Holiday Inn at University Center
Ceremony: Heinz Chapel
Reception: Pittsburgh Athletic Club
Cake: Cakes by Debbie Sutara