The weather is finally getting better and it's time to be outside. Pittsburgh is not famous for being easy to drive around, but it's great for walking! Pittsburgh is known for its three rivers, its bridges, and The Neighborhoods. Unlike most cities, Pittsburgh has a relatively small downtown metro area (where the skyscrapers are) surrounded by neighborhoods characterized by their geography, architecture and ethnicity. There's the North Side, the South Side, Mt. Washington, the West End, the Hill District, Polish Hill, the Mexican War Streets, Oakland, Bloomfield, Shadyside, Regent Square, and more. But far and away one of the best places to visit is the Strip District.
Originally the Strip District was a section of the city made up of glass factories, foundaries, and warehouses for industrial production. As times changed these old structures were converted into produce warehouses, markets, lofts, studio spaces, restaurants, and more. If you're showing out of towners around the city or looking for a taste of pittsburgh yourself, this is the place to go. You can park, feed the meter, and walk all day through specialty shops, art galleries, and all the gourmet food you can handle. It's a foodie's paradise.
If you like italian - check out the Pennsylvania Macaroni Company Over 100 years old the PA macaroni company has a deli with all kinds of meats and cheese, an olive bar, every shape of pasta you can imagine, produce, homemade bread, fresh pasta, and all kinds of specialty items for italian cooking. You can even choose and dispense your own olive oil in bulk.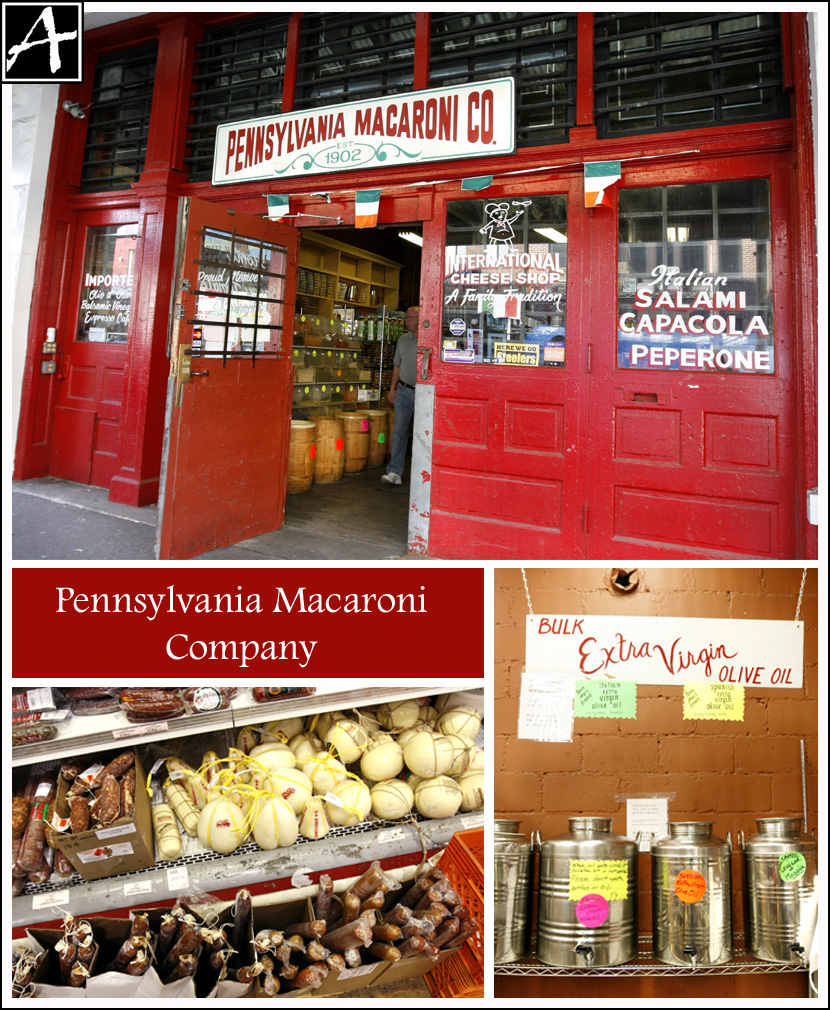 If you like seafood ( or food in general) go to WHOLEY'S . The fish sandwich is legendary. You can buy fresh salmon, shrimp, crab and more. You can choose your own live fish or lobsters from the tank and have them prepared and wrapped up to take home and cook that evening. And it's not just fish - on the other side of the store you can get everything from lambshank to sirloin to cow tongue. Chickens for frying, wings, pigs ears, sausage. Everything. EVERYTHING.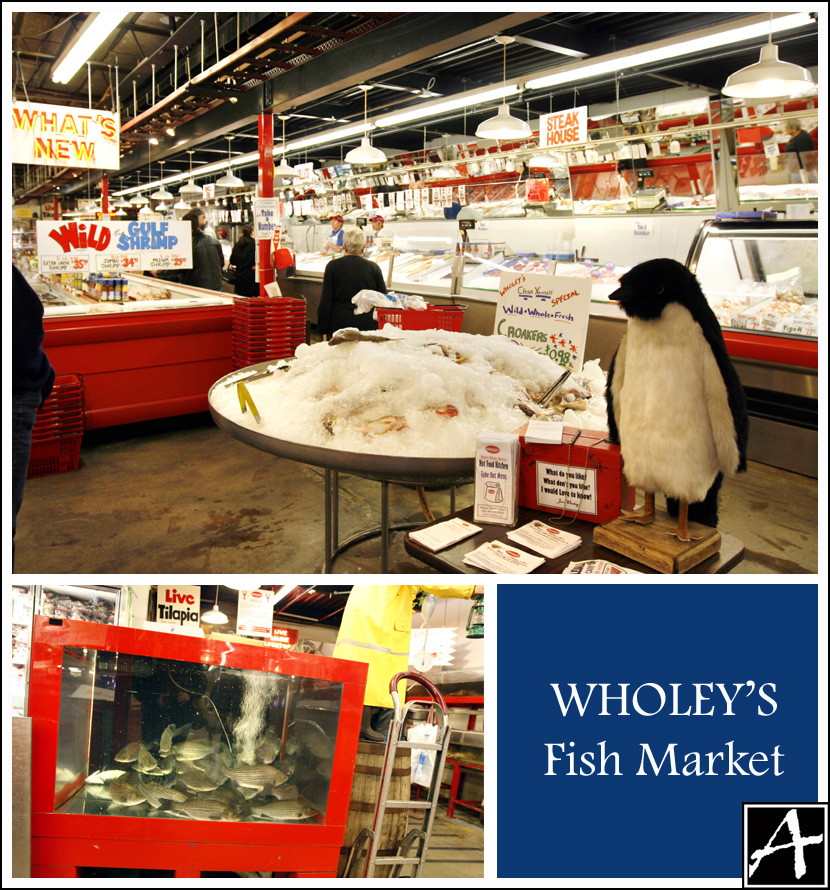 This was our big fantastic find of the day. Listen up those of you planning a wedding and still looking for ideas for favors or food! The Pittsburgh Popcorn Company was a wonderful surprise. They make gourmet popcorn in a variety of flavors and packaging. I know we've all eaten popcorn before that we microwaved or bought out of some big popcorn bulk tank at the movies. But this is the real deal. You have to try this stuff! We tasted the Cinnamon Toast flavor and it was to die for. Their popcorn is all made fresh throughout the day on the spot. Now here's the cool thing - they make wedding favors! You can choose your flavor and it comes in a neat little package ready to hand out to your guests. OR if you're looking for snacks or something unique for cocktail hour - you can have a popcorn bar! Choose your flavors and they are set out in barrells with scoops and bags are provided for your guests to make their own treats.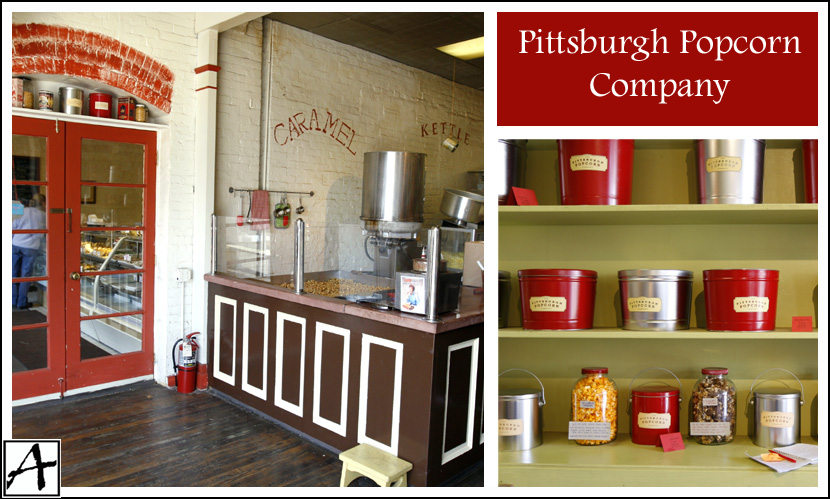 Ok admission of guilt here - I have no idea what the name of the shop was where I took this photo. If you know me - you know I LOVE tea. I love my tea flavors and my tea gadgets and just the whole experience of tea. I have no idea what this shop is called because I was in awe . The walls, the counter, everything floor to ceiling was different barrells of coffe and glass jars of exotic tea. Everything from Irish Roast to Yemen Mocha.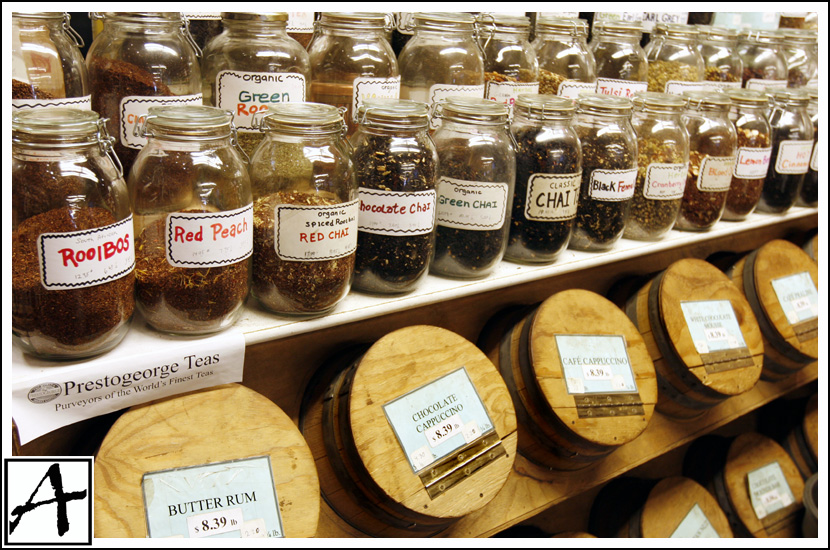 The weather is going to be great this weekend - get outside and experience something amazing!