There's nothing like October in the city :-) Actually, there's really nothing like October anywhere - everywhere you go in PA, its great! Jenn and Jordan were married this November in the Carribbean ! Alas - I could not go ! :-(
Before they headed for the tropical beaches, they asked me to come in to the city and shoot some engagement portraits for them at the park near their home. It was a GREAT location !
I had all of the ingredients of a fantastic session: an enthusiastic and adventurous couple, greenspace, architecture, and warm buttery evening sunlight. (Also I can't leave out the stone walls, wrought iron, and train tracks - all photo faves. )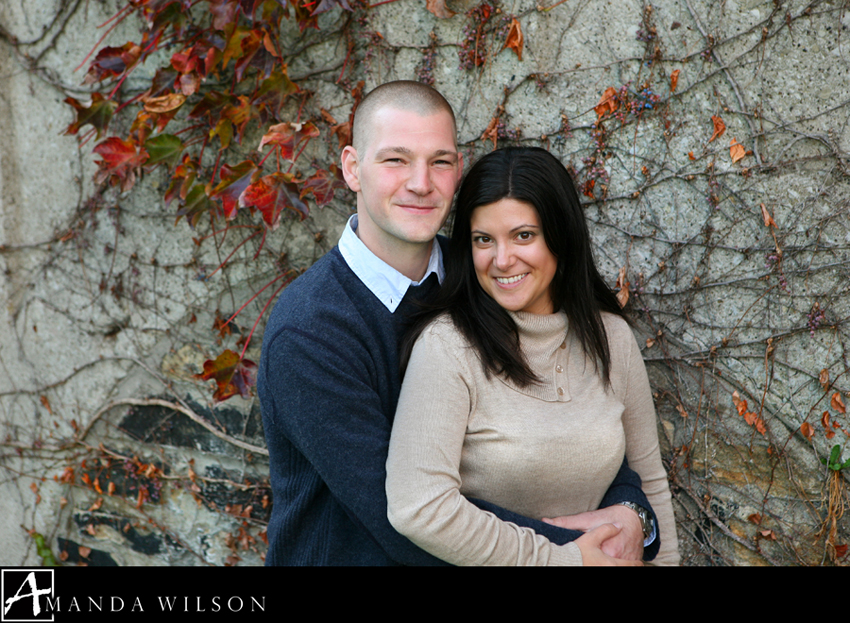 I love both shots here, on the left looking fierce and on the right still more gorgeous.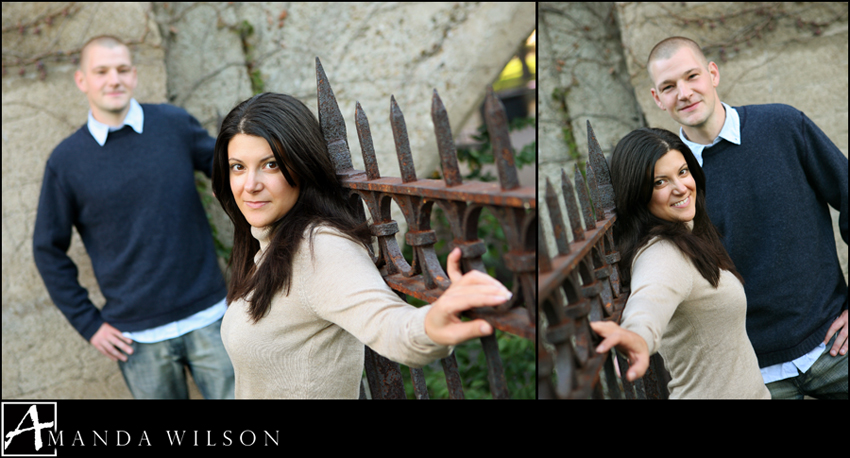 There was a great bridge over the tracks we took advantage of dodging the traffic between shots.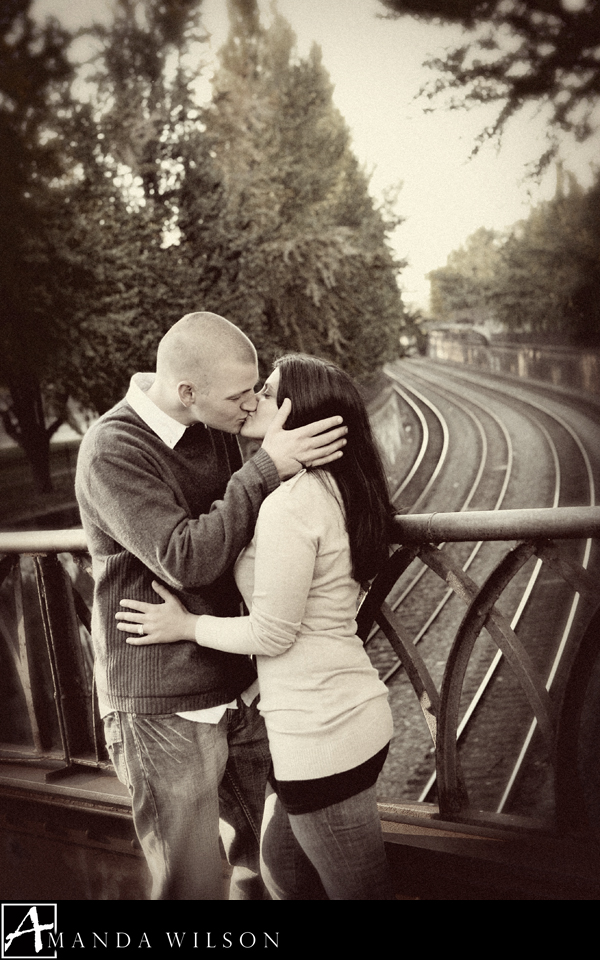 Jenn's two-tone Simon G engagement ring was HAWT !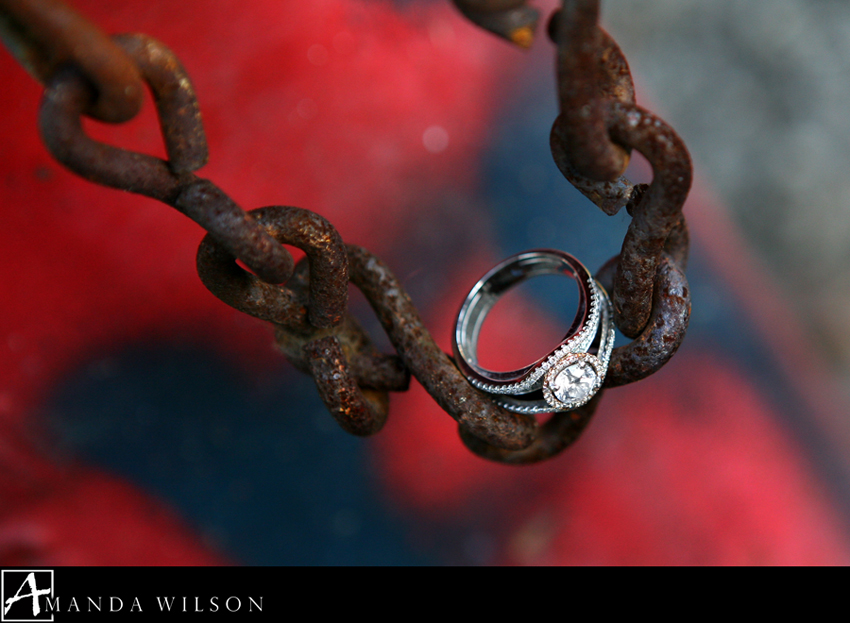 Mmmmm warm buttery sunlight.... if Paula Deen took pictures - they would all look like this. Seriously, Jenn and Jordan have such great chemistry they were a breeze to photograph!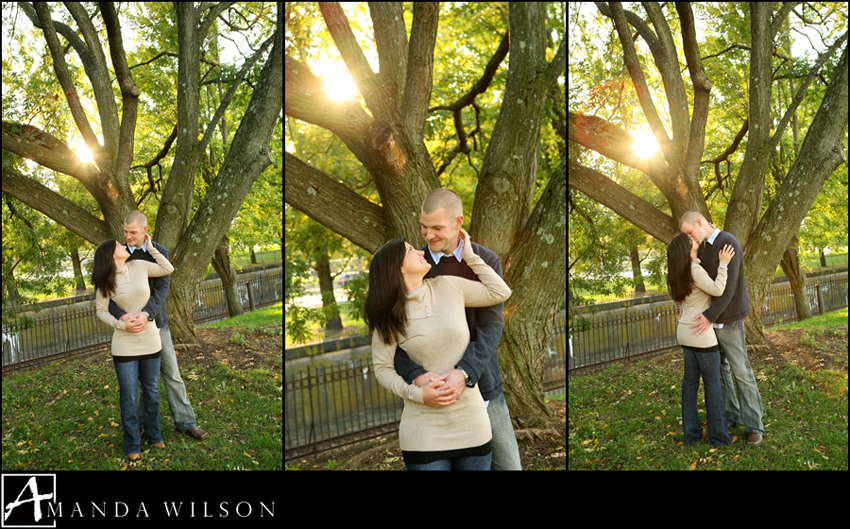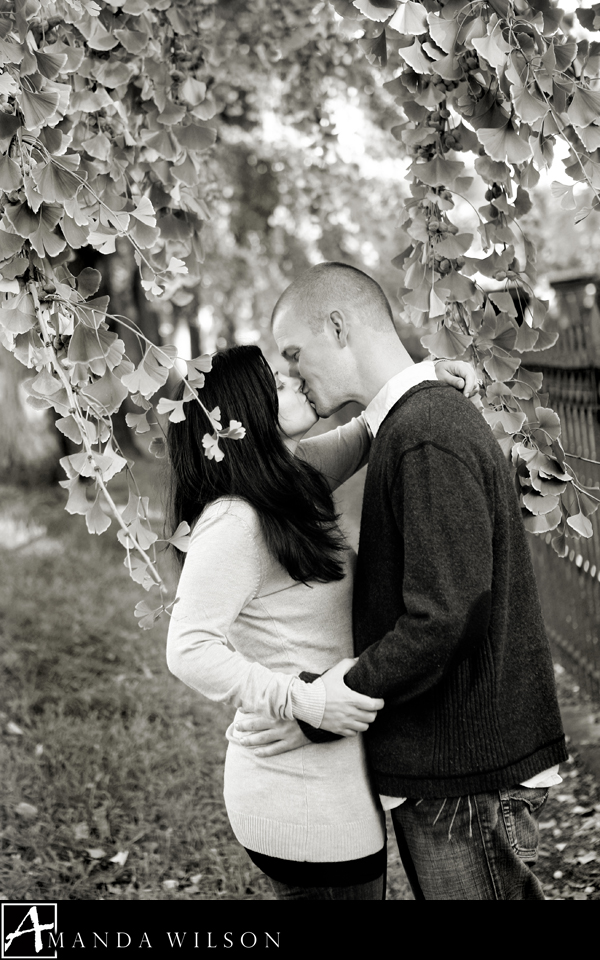 In the ginko trees.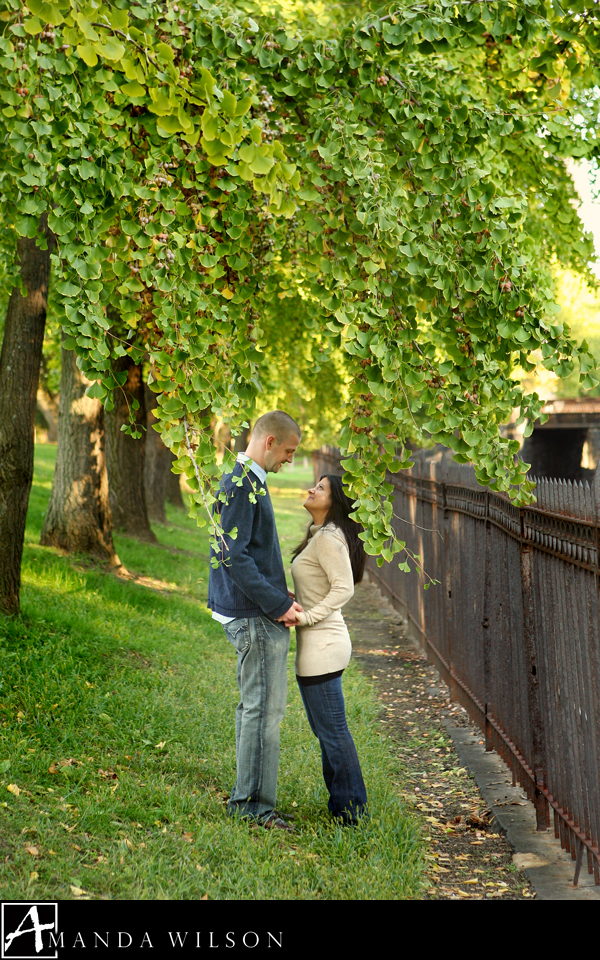 Going for the patented Sandy Yetter 'almost kiss' - Jordan was a total pro. After the first ten minutes I just shut up and let him freestyle the session cause he was a natural !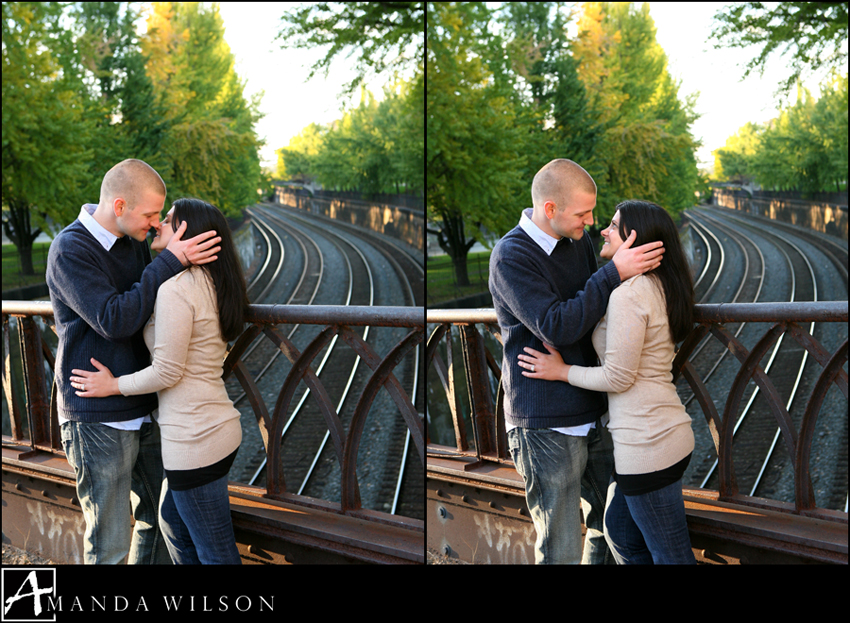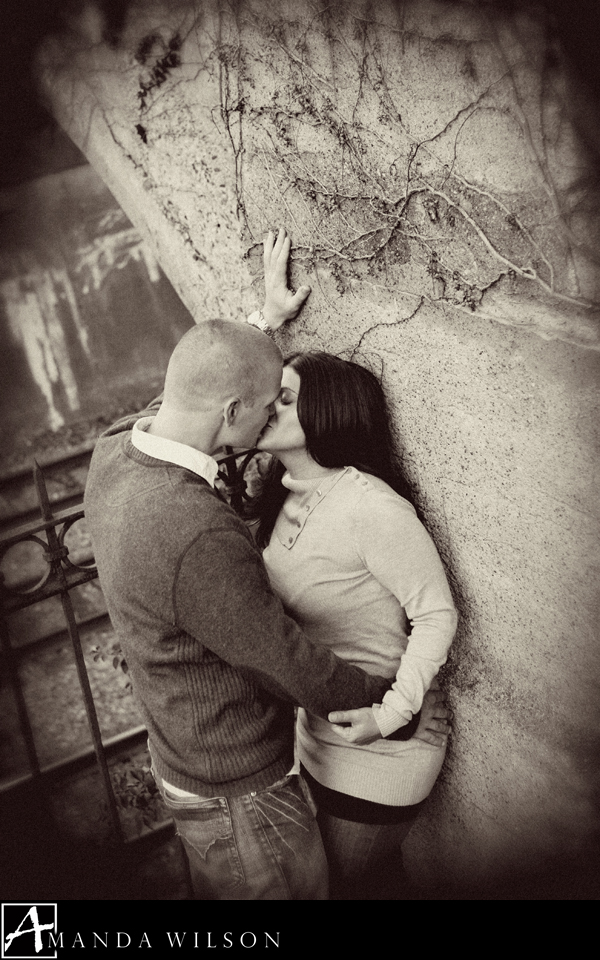 One last favorite shot from their session. I can't believe you've been married almost a month already!
Congratulations and take care - you guys are awesome!