I spent three days last week scouting locations at the beach in Maryland for some upcoming weddings I have in that area. At one point last wednesday as I'm sitting in a little restaurant by the bay - eating the best potato chowder and drinking hot tea with lemon, staring out through the rain at the boats bobbing in the bay - it occurs to me - (run-on sentence alert) - it's been too long since I've been fishing. So when I made the 6 hour drive back and Sean asked me what I wanted to do last weeked, I already knew - go fishing. (Being near the ocean for three days makes you feel very nautical.)
So last Saturday we ignored the rain, got our fishing licenses, bait, and Turner's ice tea (no excursion is complete without Turner's ice tea) and headed to the nearest body of water we could park a lawn chair next to. This was the first fish I caught - and I said that we had better take a picture of it in case it was the only one we got. After that - we caught two more - but they were even smaller! I think this may actually have been a goldfish that got too big for someone's bowl and so they set it free and then it turned green in the lake water ;-)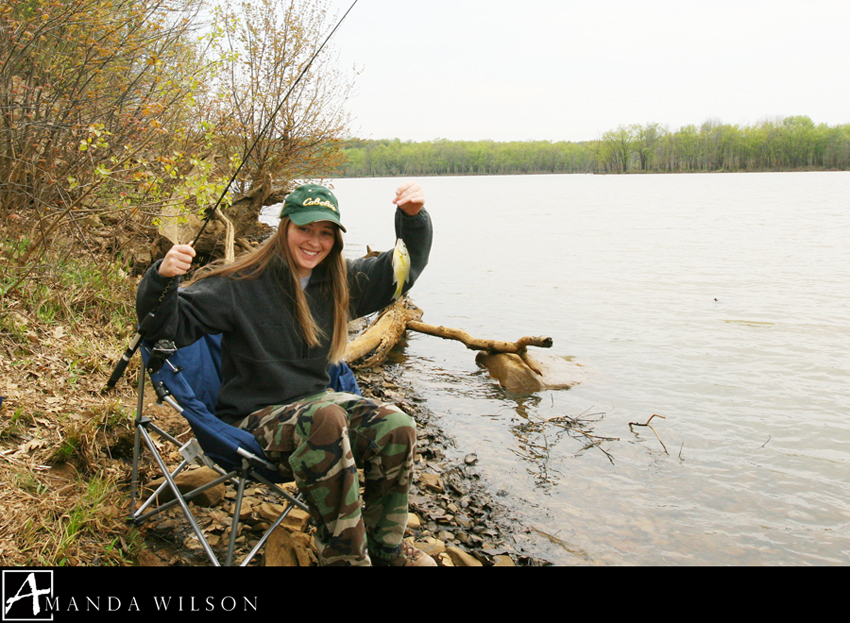 The look on the fish's face reminds me of the look my dog gives me when she's just eaten something she wasn't supposed to. Like - uh-oh - who me?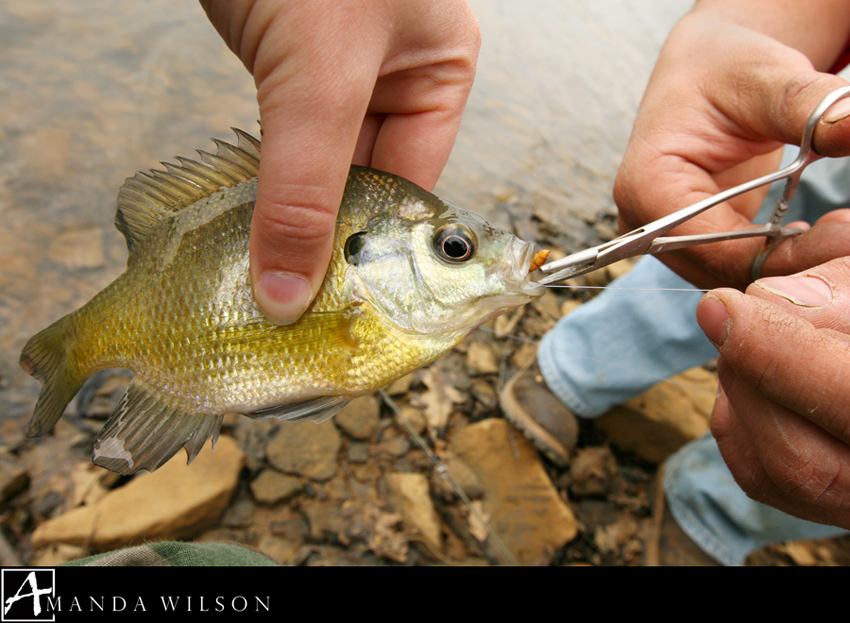 Sean sat on the stump next to me - he was aiming for bigger fish. I don't mind the small fish, as long as I'm catching ANY fish. Sometimes its nicer just to sit for a few hours with my best buddy :-)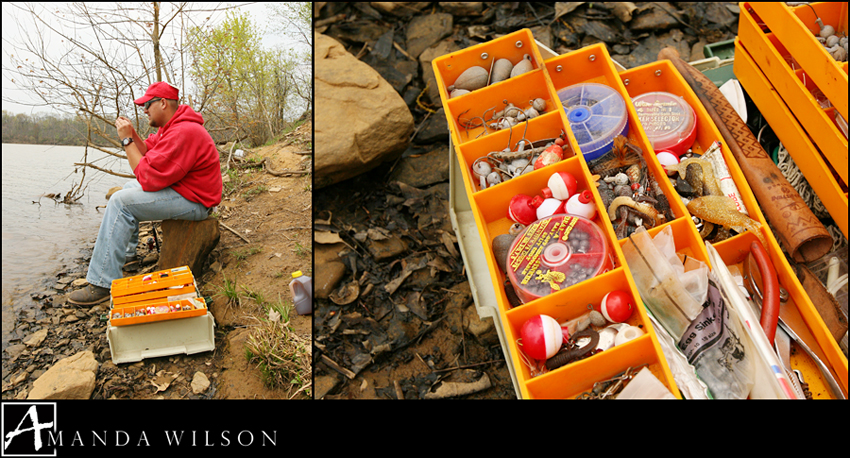 These three birds were just sitting out there taunting me - they would have made a great picture if I had my telephoto, but I packed light and only brought my wide angle lens. (The three birds are the three little specks sitting on the stump in the water.)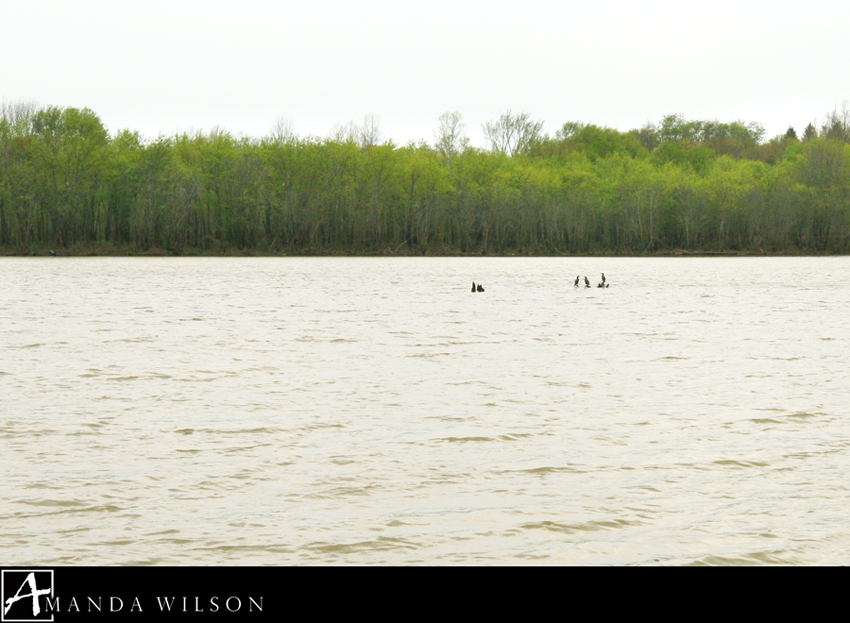 Anna and I are packing up and leaving in a few hours for a wedding in Chesapeake Bay tomorrow - the weather is going to be sunny and 82 degrees wooo! I will probably feel like fishing when I get back.