We are in the midst of fall and I'm happy to reach back into the never-blogged files and share some of the fantastic fall weddings we shot last year! (I'd blog this years but we're right in the thick of it !)
Amber and Steve were married in late september at Lingrow Farm. This was just a week after Anna's wedding and so while she was on her honeymoon, my good friend and sometimes photo assistant Dana came along to help with the wedding!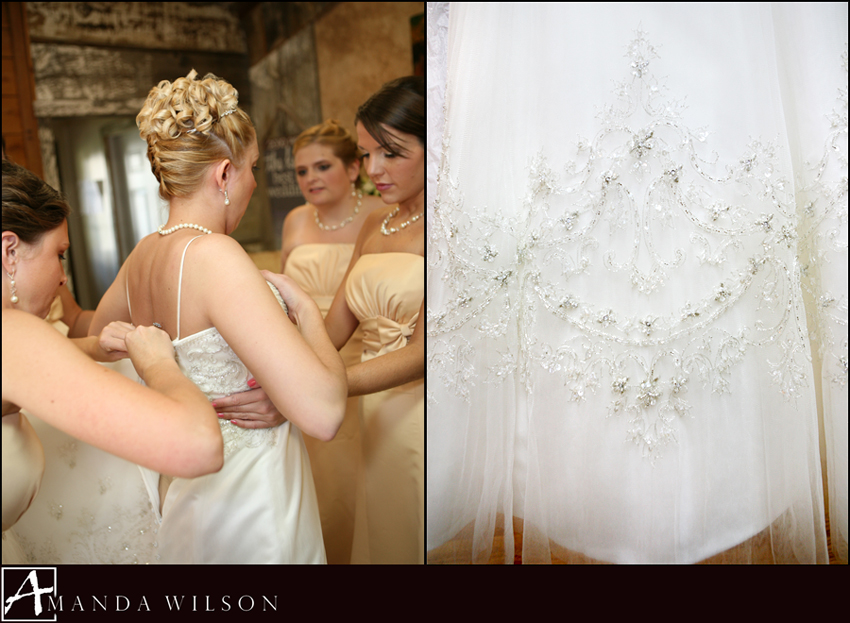 The girls had a great time getting ready in the carriage house while the boys hung out at the barn.
Top right and bottom left images by Dana.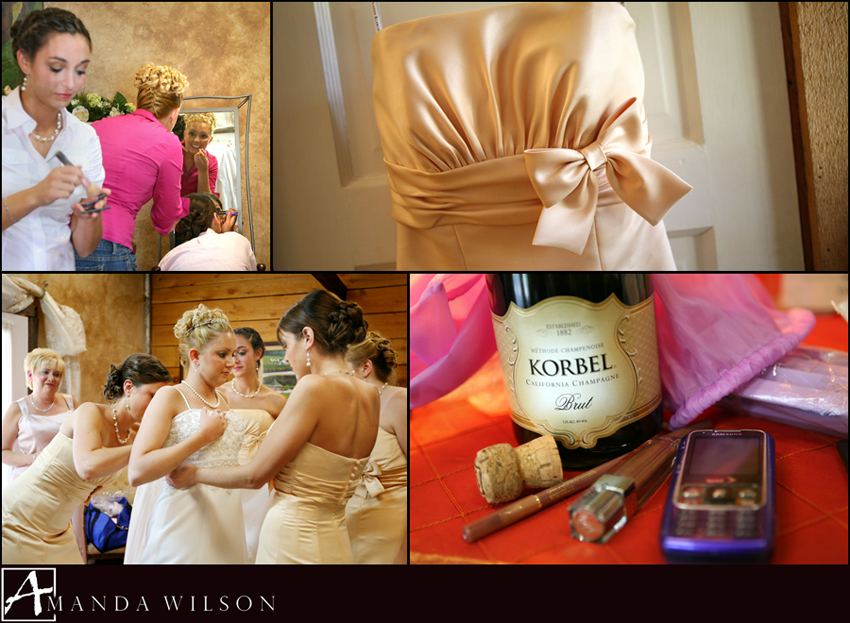 Steve and the groomsmen were handsome in their bow ties. Right image by Dana.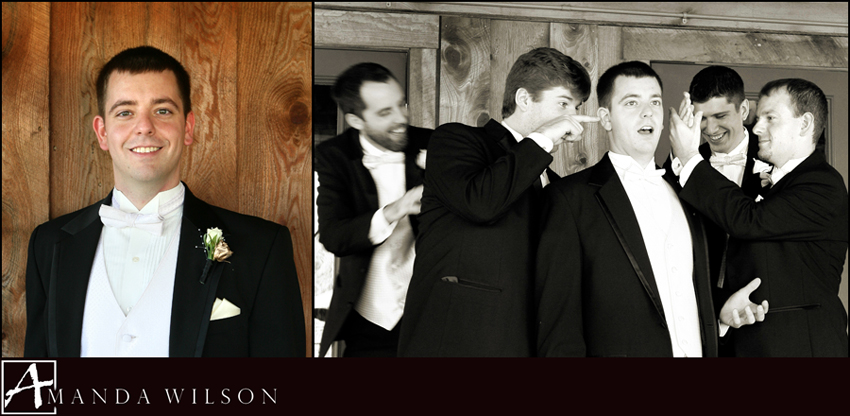 Dana caught this great birds eye view of Amber and her father arriving at the ceremony in a horse drawn carriage while guests look on from across the lake.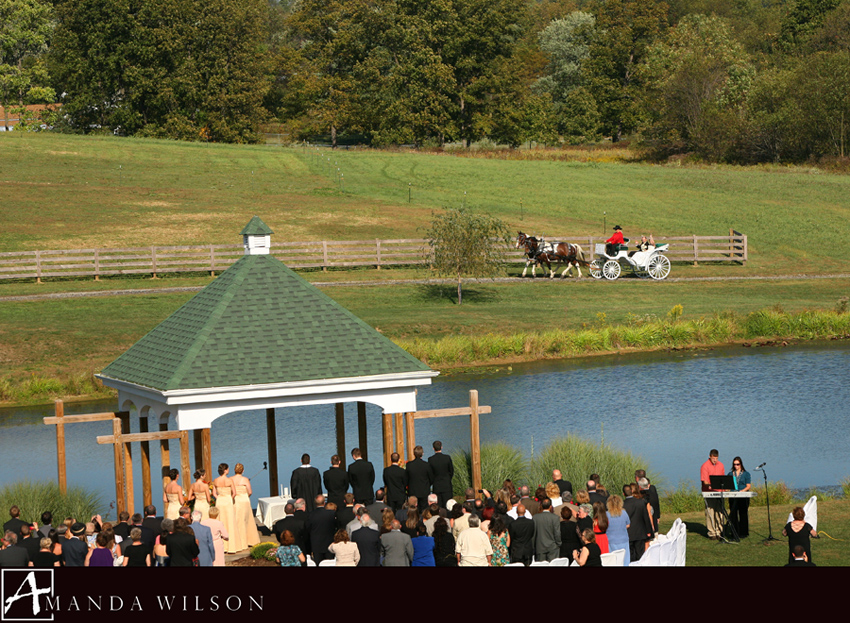 The weather was sunny and gorgeous as Amber's dad walked his daughter down the aisle.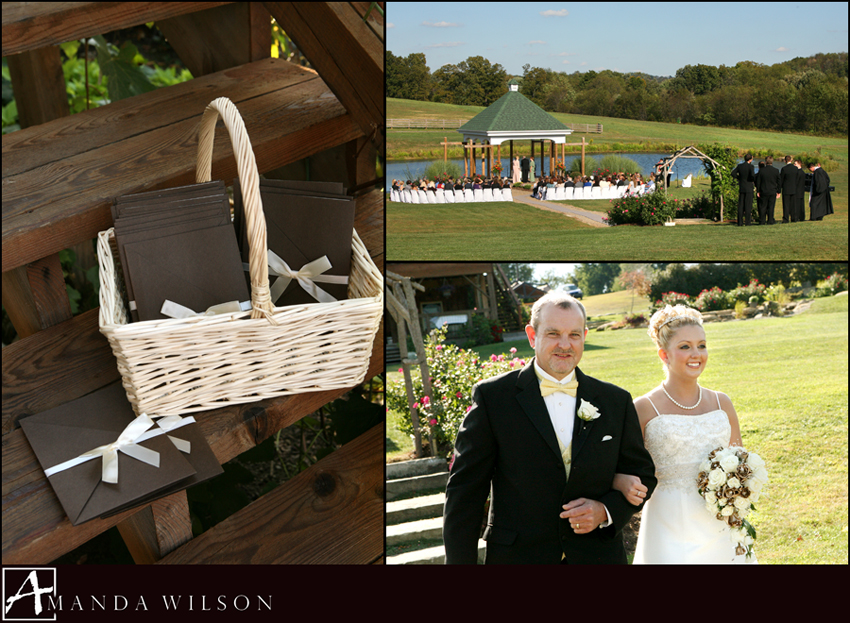 The shined overhead members of the wedding party did a few readings. (To be honest, I think Steve wasn't paying attention. Too busy grinning ear to ear at his beautiful bride.)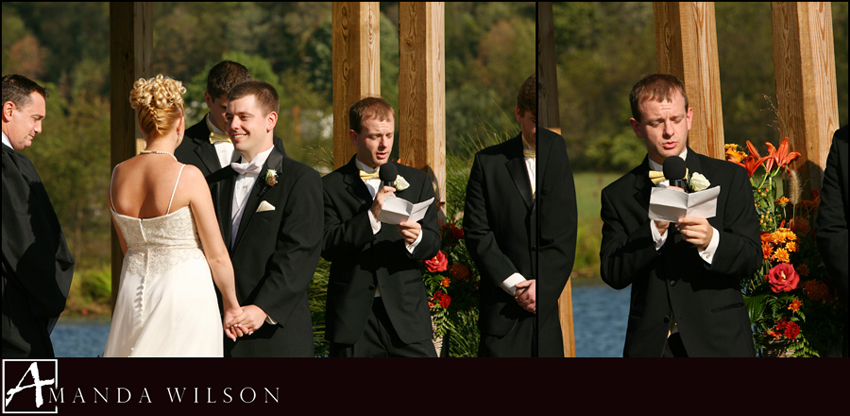 They had a little trouble with the breeze lighting the unity candle and so the members of the wedding party crowded in a huddle to block the wind!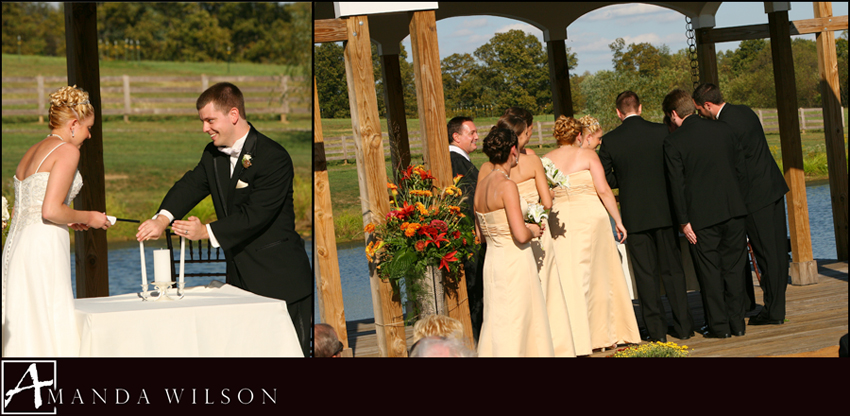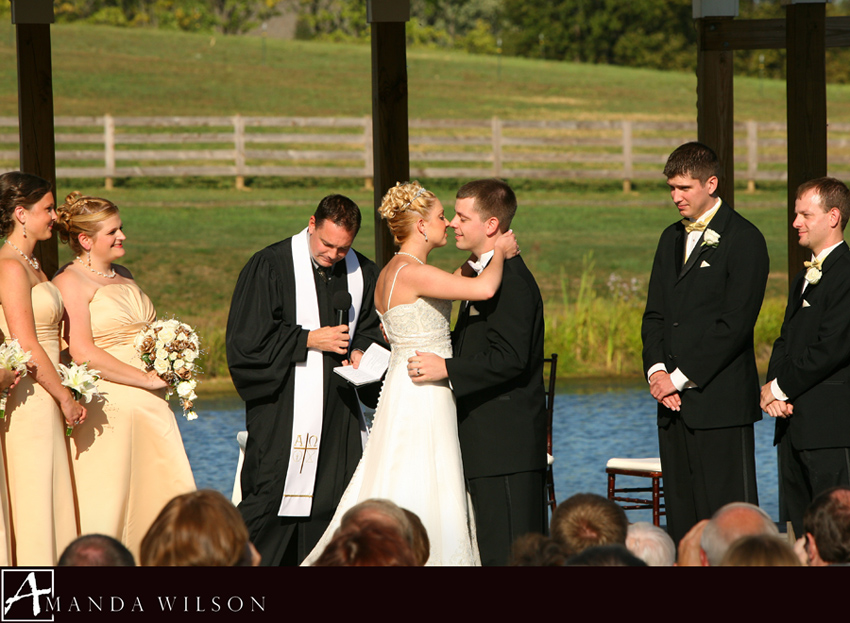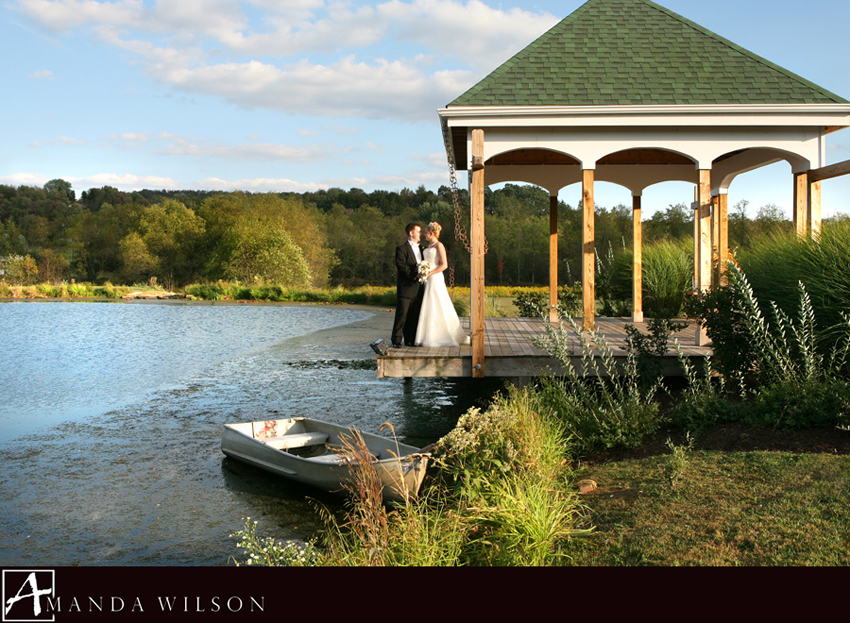 Love this shot that Dana captured during "formals".
So once the boys had lifted Amber for a picture, the girls wanted to lift Steve - but it didn't go as well ... and then the guys hoisted steve one more time and ran with him to the edge of the water...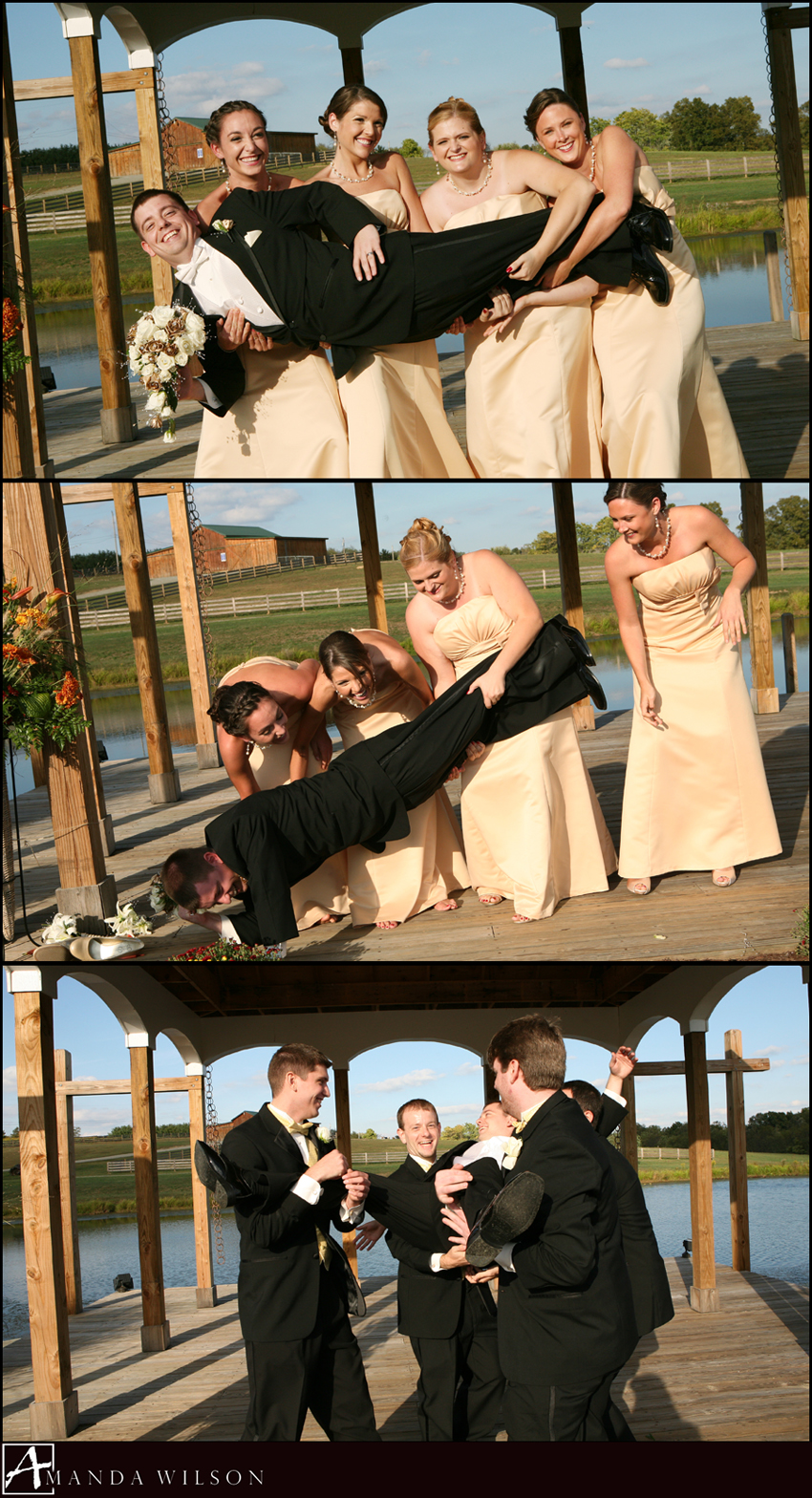 They stopped just short and then we took a few shots of them with their arms out with no steve. (It made for a great slideshow. I wanted to use it on the blog as an animated gif but my gif generator is on the fritz.)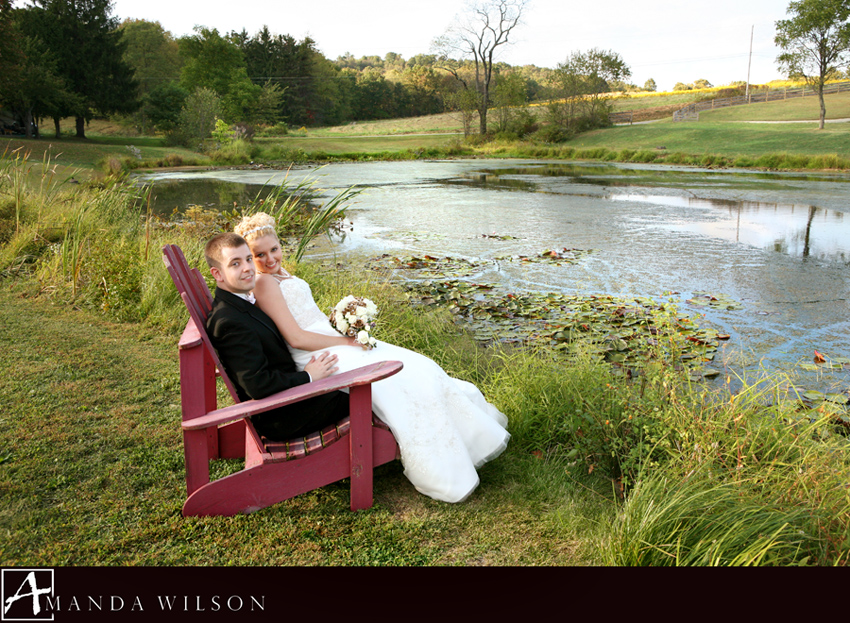 Image by Dana.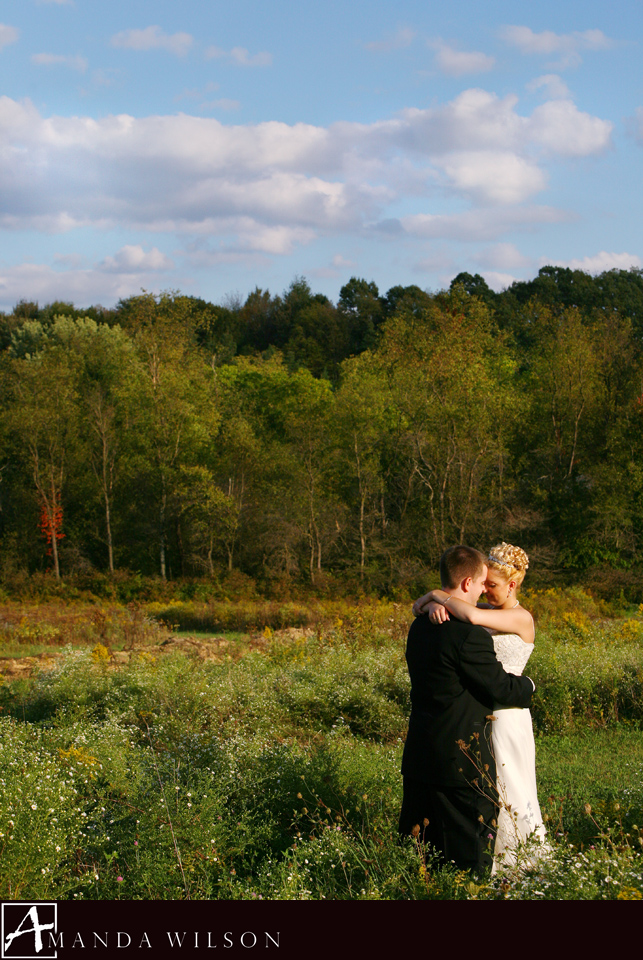 The details of their reception were elegant with a fall twist. From the pumpkin table card holders, to the gold chair sashes, to the chocolate twirls on top of their cake, everything was perfect.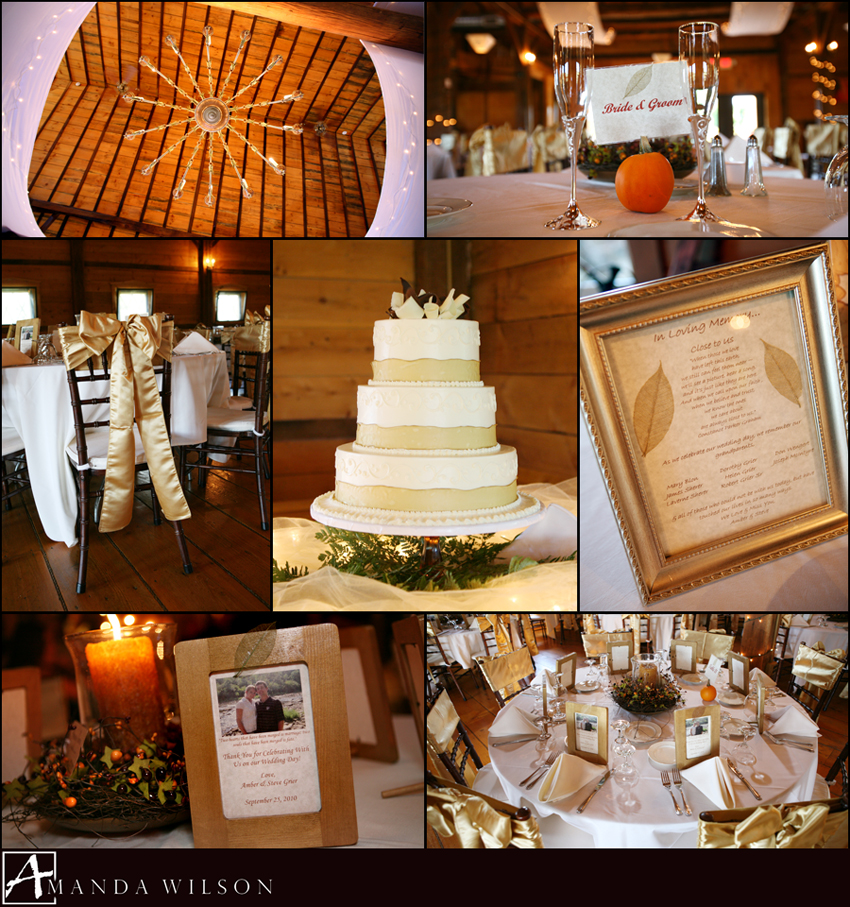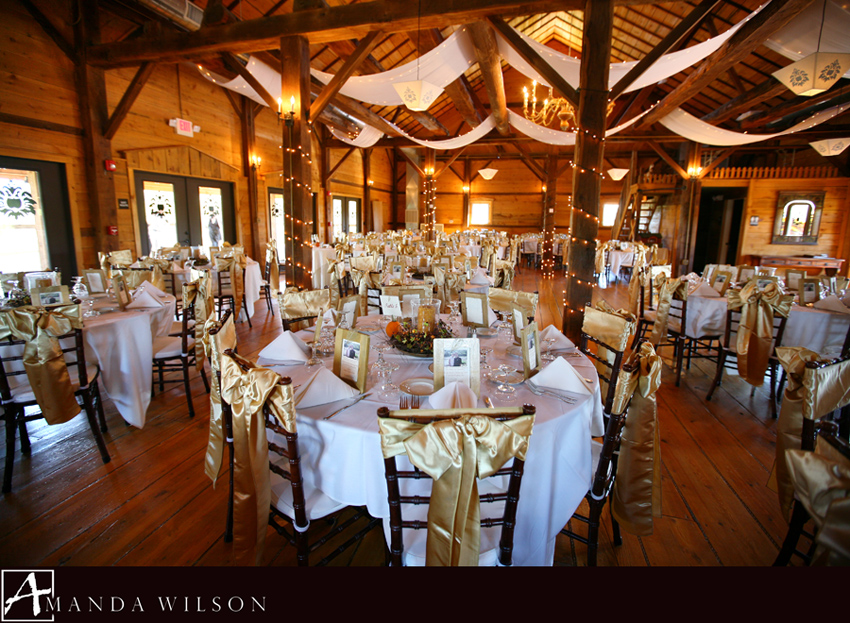 I really loved their centerpieces and they helped inspire me for centerpieces for my own wedding!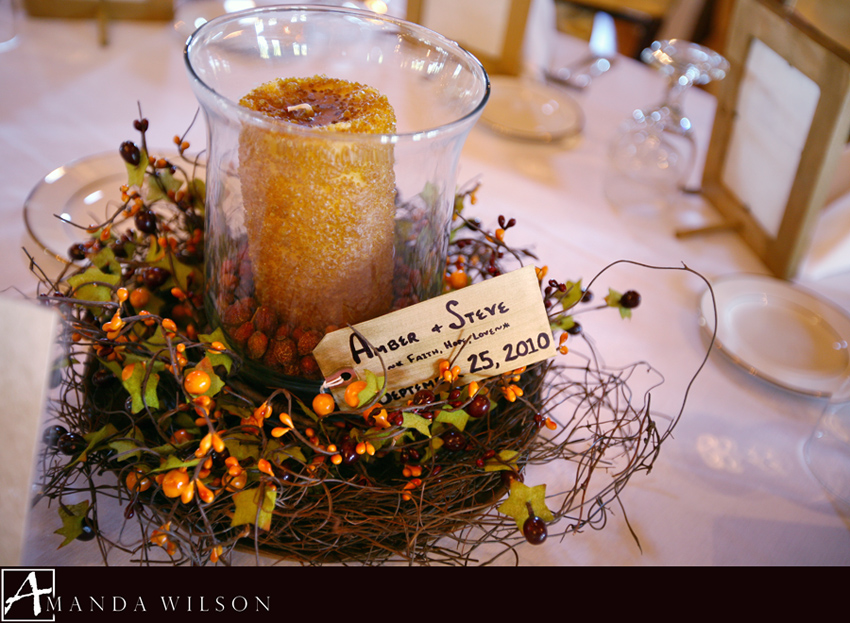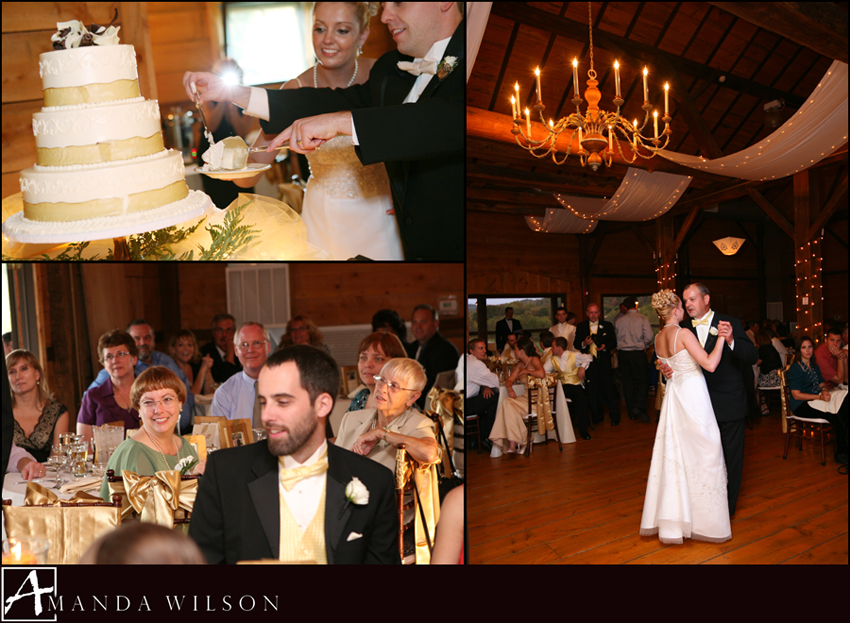 First dance.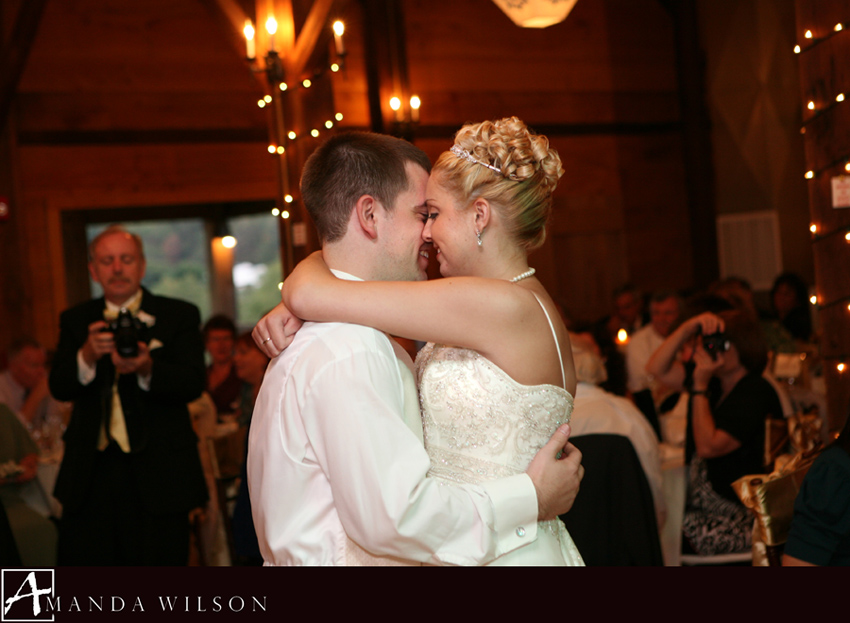 Amber shared a dance with her mom as well :-)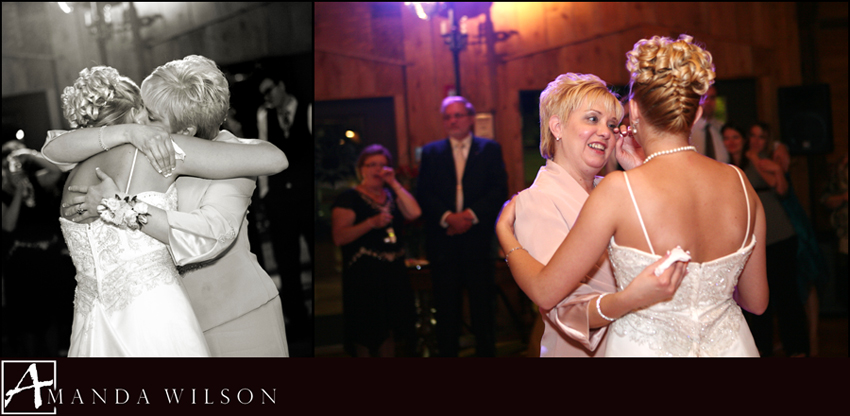 To make their fall wedding even more perfect, an orange harvest moon rose over the lake that night.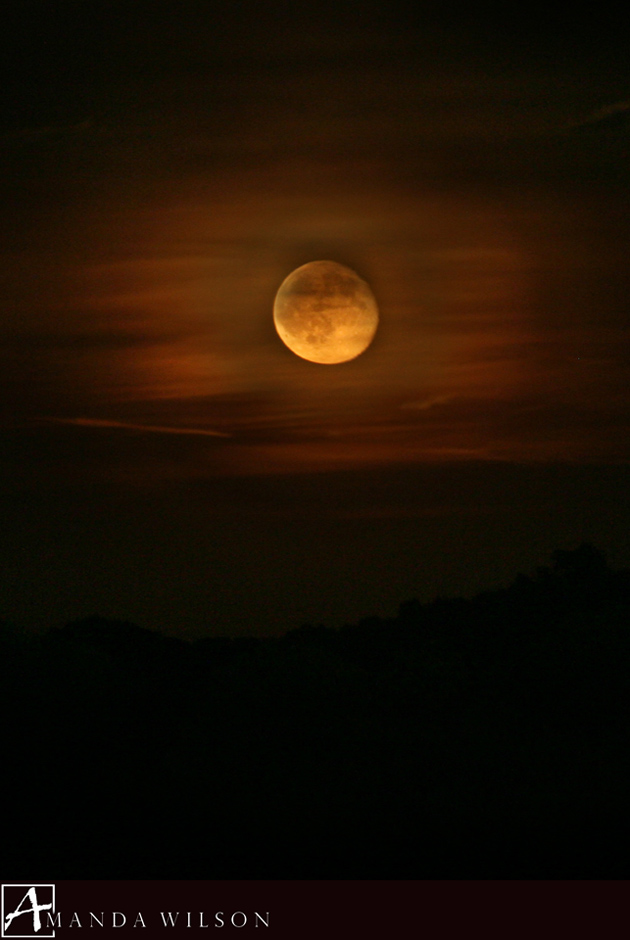 They capped off the evening with a few fireworks provided by friends.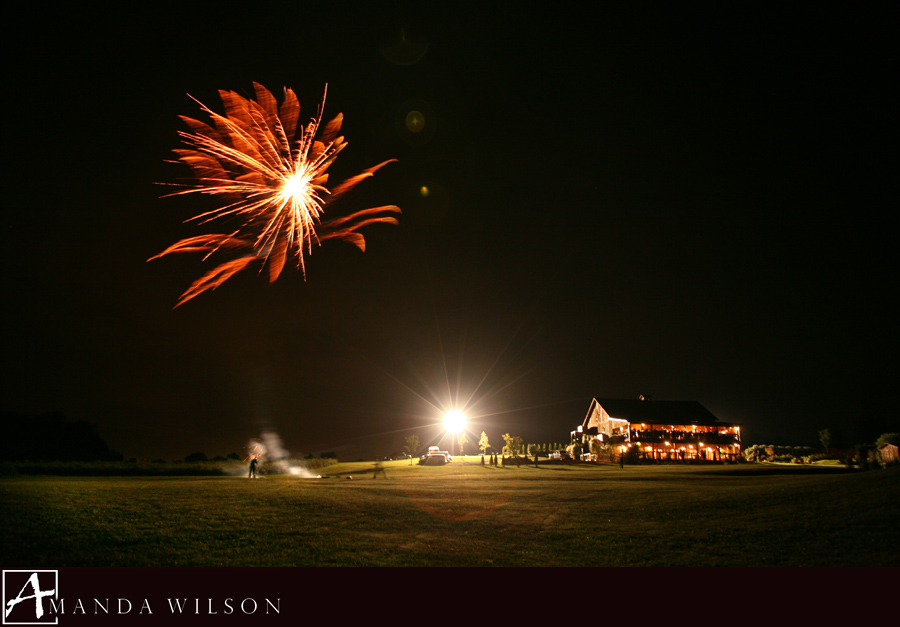 And danced the night away on the old barn floor.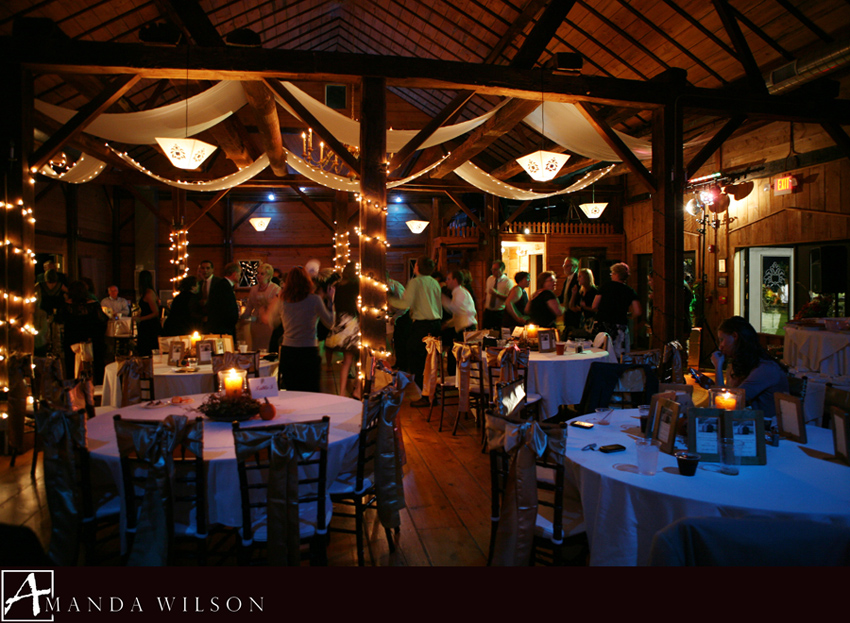 And here's just one shot of Dana from another photo excursion she helped me with !