I'm a real tree snob.
I'll be the first to admit it. And by real, I mean a live christmas tree. No trees from a box for me. There's something about the smell and feel of a real live tree that means christmas to me. Having a living tree to decorate and celebrate has always made christmas extra special. Even when times were hard growing up, we always got a live tree and decorated it for christmas. I remember one year in high school taking my Dad's pick up truck and going to the only tree lot open at 10pm on Christmas Eve (in the Lackey's Dairy Queen parking lot in Apollo) and buying one of the 3 trees that were left because I was determined that we would have our tree for christmas. The christmas tree has always been the biggest and best part of christmas for us. When we were very little, my parents used to take us to a tree farm out in the sticks where we would spend hours walking the field and choosing the perfect one for Dad to cut down. That tree farm eventually closed and so for a few years we had to resort to tree lot trees.
Then we found the Flemings and their family tree farm near Shelocta, not far from where our childhood tree farm used to be. We were thrilled to be able to hunt for and cut our own tree again for the past few years. I even took Sean last year who was originally a non-believer of the live tree experience. Till he tried it, and he was hooked :-)
For our first tree on our first married christmas, in our first house - we waited all year to go back to Flemings :-)
A wooden sign marks the turn off the dirt road even though we had passed cars on their way home with trees tied to their roofs for miles.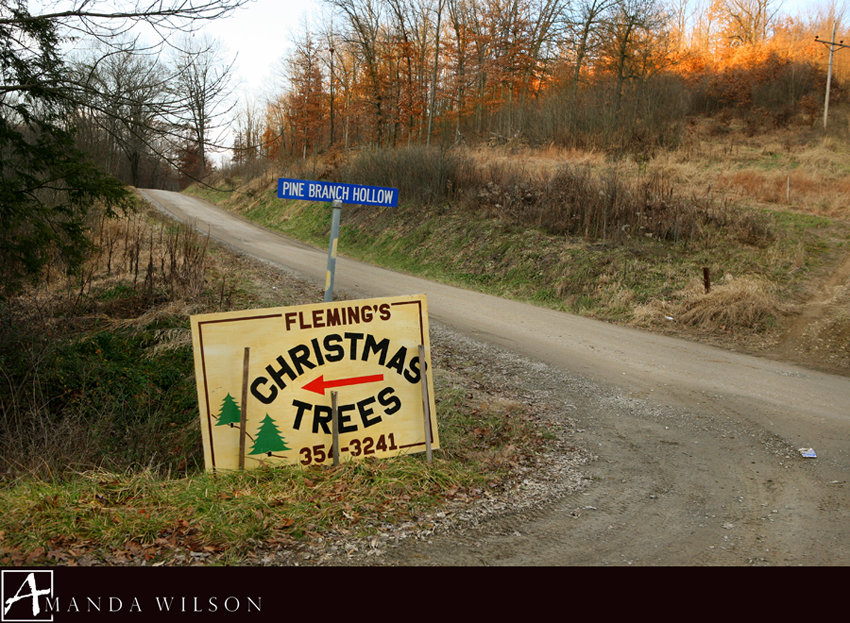 They have tons of trees to choose from; douglas fir, scotch pine, blue spruce, frazier fir, but we always go to the same section of the farm where my favorite trees grow. We took the farm truck because this year our tree would be BIGGER!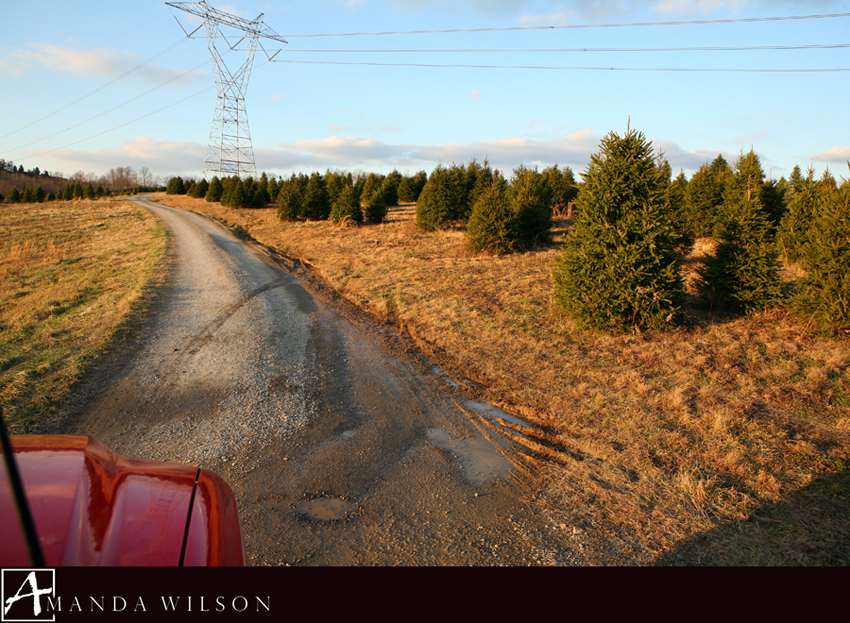 When we turned down the familiar track by the pond, there was my Dad's truck (the same one I took to get our tree on christmas eve so many years ago) already there. He and my sister, Ashley were there to get a tree as well.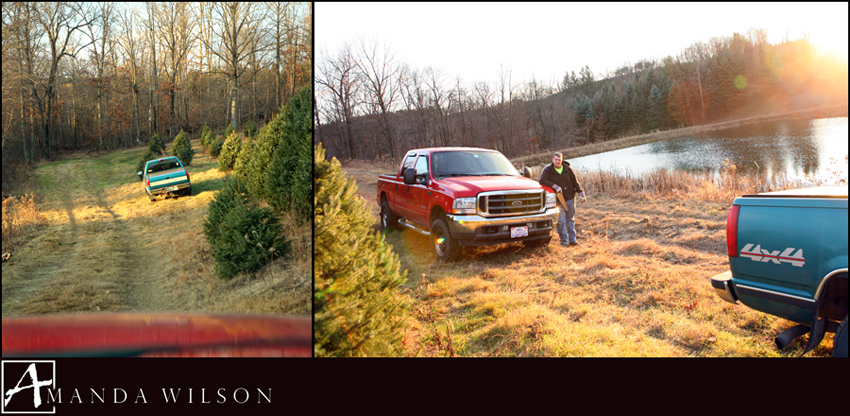 Perfect.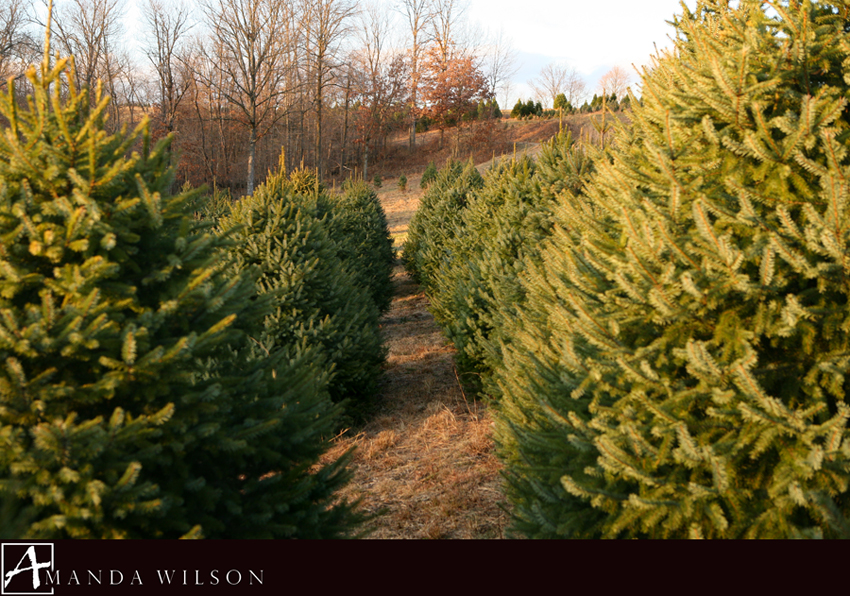 It was like old times, wandering around freezing our butts off, laughing, comparing needle color, looking for the right height, the straightest tree trunk, the tree's best side. It's good to know that in a year where so much has changed that some things remain sacredly the same.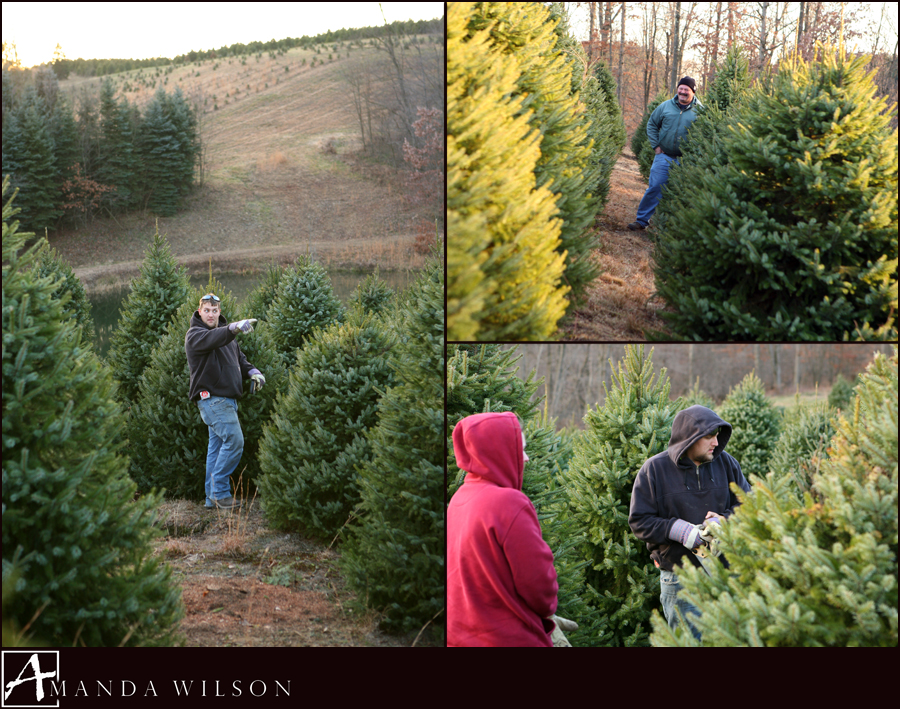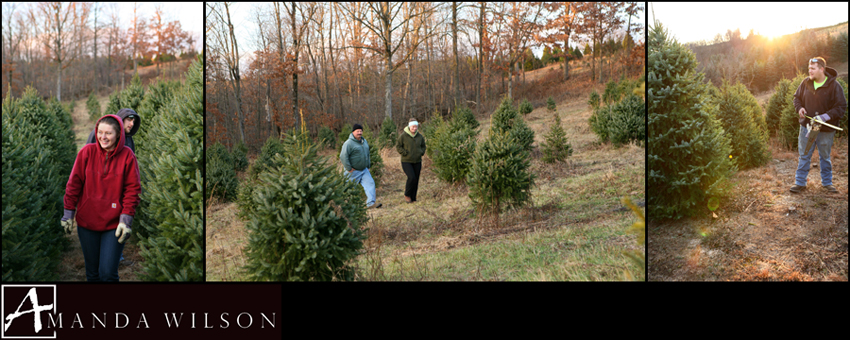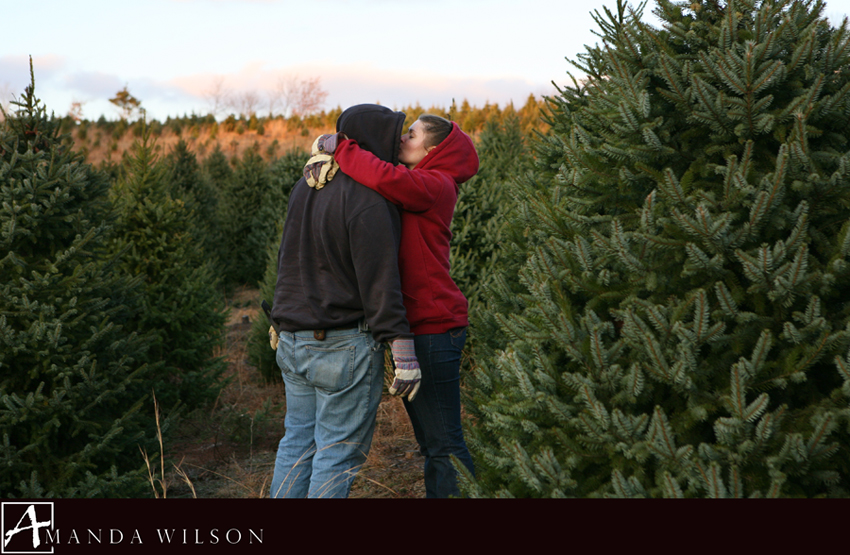 Finally with the help of a tape measurer and lots of comparing, we found the perfect tree and Sean cut it off at the base.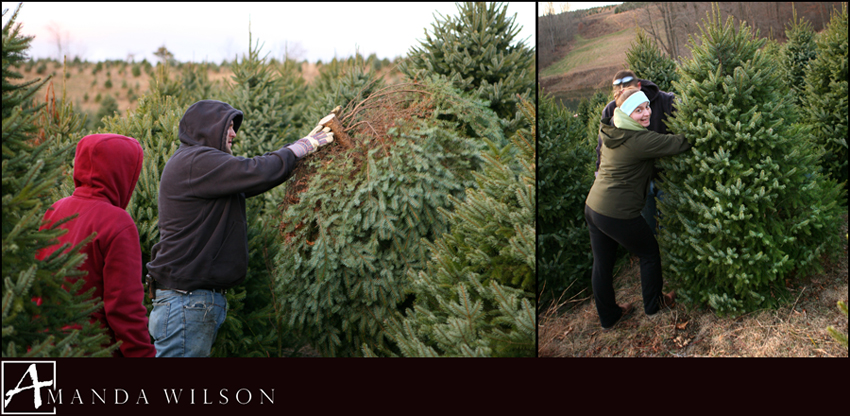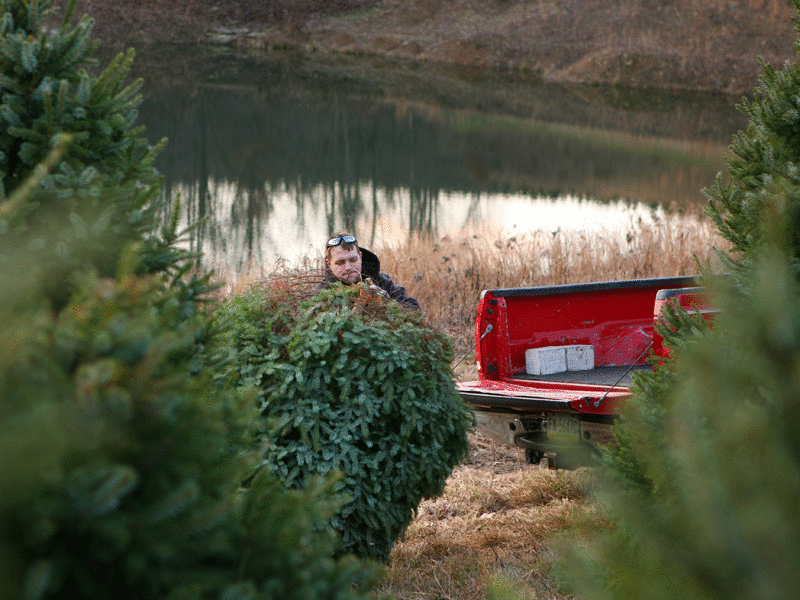 Then we found one just a little shorter for the family and Dad cut it down as well.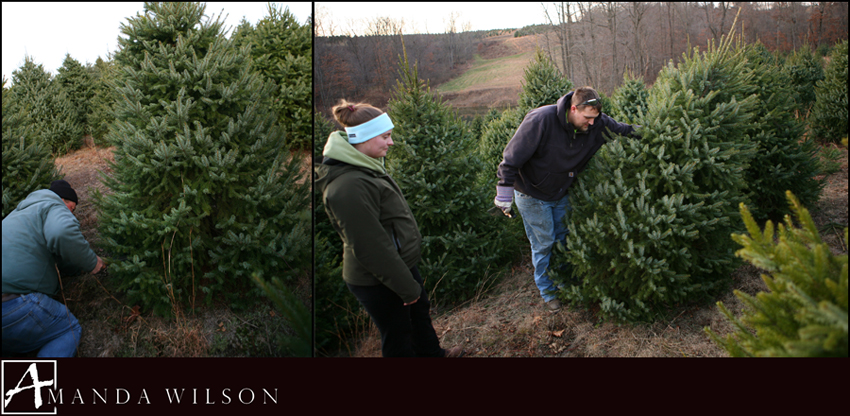 For another year, the truck took home the tree.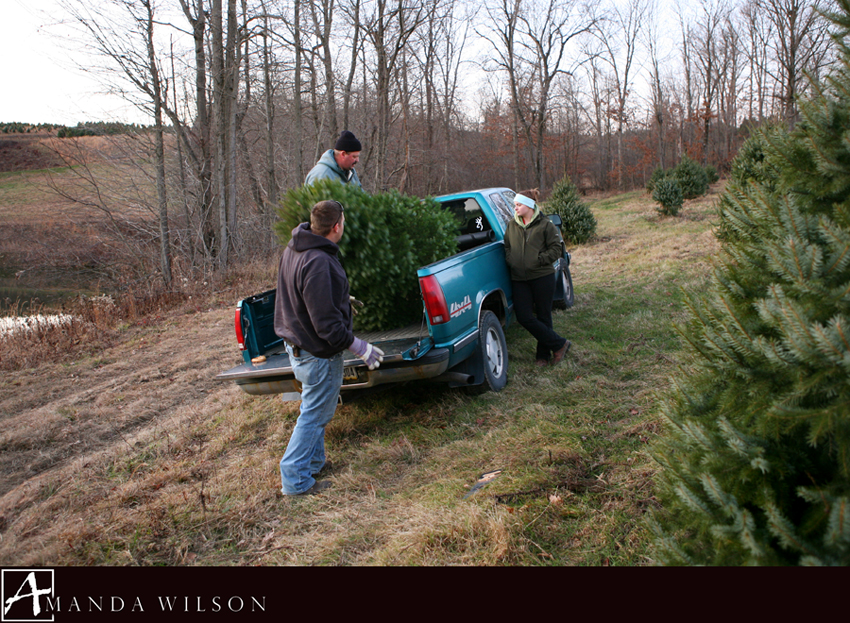 One self timer photo off the hood of the truck of all of us.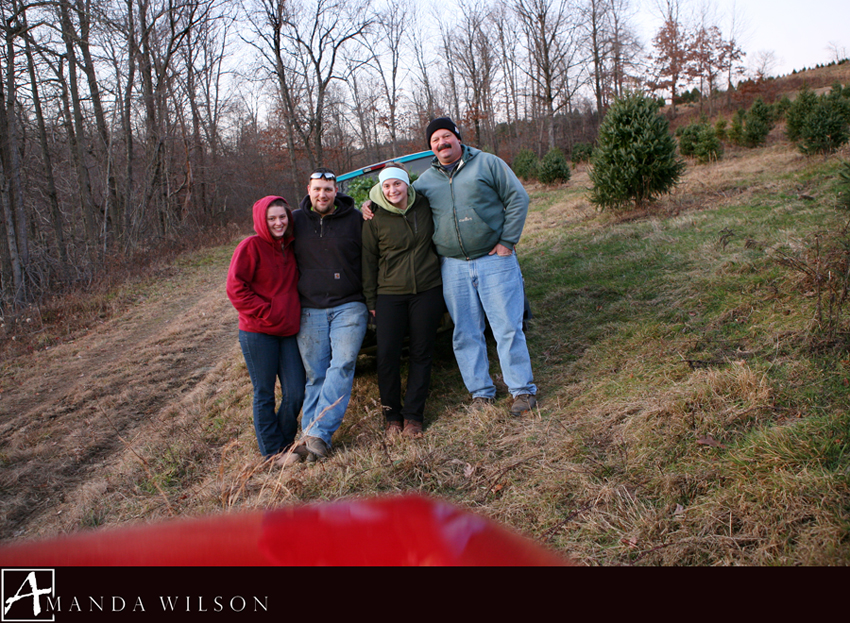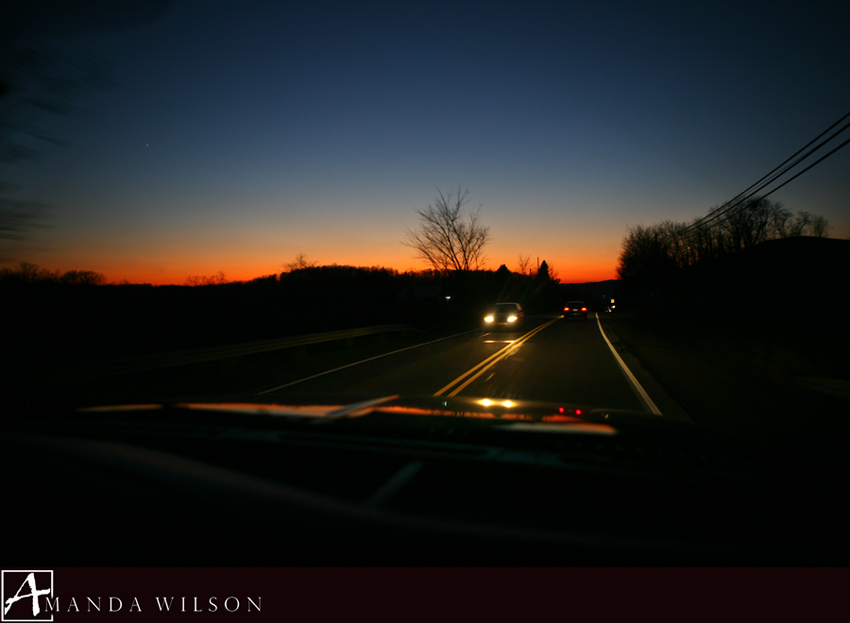 At the Kool Kone (it used to be the Kool Kone years ago), Dad and Ashley turned off to go home and Sean and I turned right to go our seperate way to our house. It was a little sad because it meant that things have changed. But a lot of good things will always be the same. Sean squeezed my hand and I reassured myself that growing up is OK.
A last shot through the windshield on the way home with our tree, a beautiful sunset at the beginning of the christmas season.