Another fun wedding from the never-blogged files! Renee and Adrian were married last year on September 19th at Kennywood Park in Pittsburgh, Pa. Since Anna was on her honeymoon at the time, I had the pleasure of shooting this wedding with Jenny Karlsson a former bride now owner of Jenny Karlsson Photography !
It was very hot this day even though it was mid September, which totally proves that just because you have a wedding after labor day doesn't mean it has to be a 'fall wedding' ! Their color scheme was bright and energetic just like their day! They wanted a relaxed, family friendly, FUN wedding that was unique. Adrian used to work at Kennywood park as a ride operator and they knew it would be the perfect spot!
Right image by Jenny.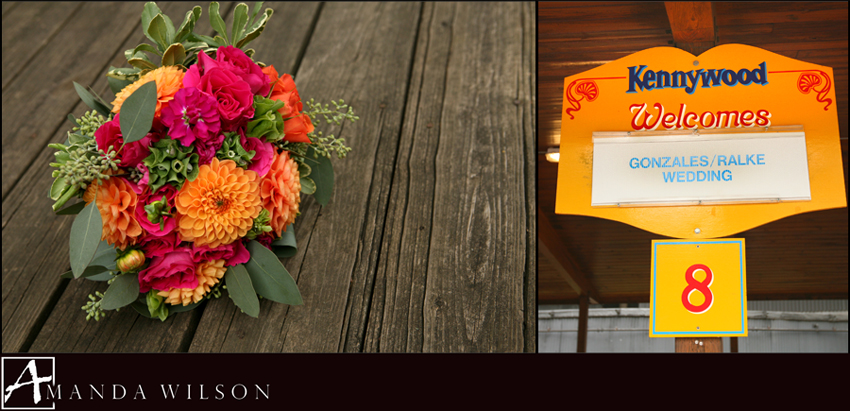 Since their ceremony would take place on the arched bridge in the Lost Kennywood section of the park (near the Pittsburgh Plunge for those of you hometowners), they had their guests meet up at their reception pavilion and collect a pink balloon for each person. Then instead of Renee and her bridesmaids doing a traditional 'walk down the aisle' - Renee and Adrian stood together waiting on the bridge while their guests made their way as a group across the park to them! You could see their balloons from a long way off!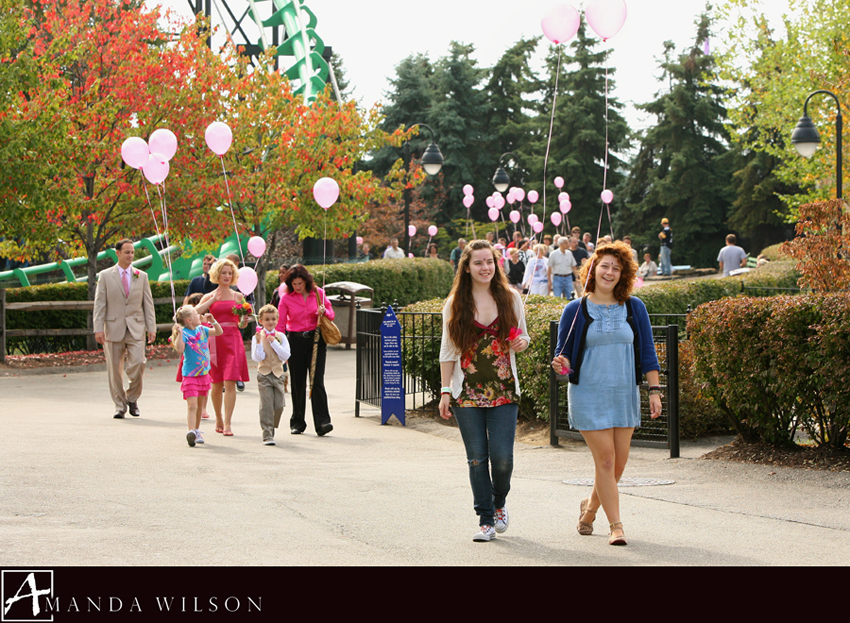 Everyone was in great spirits!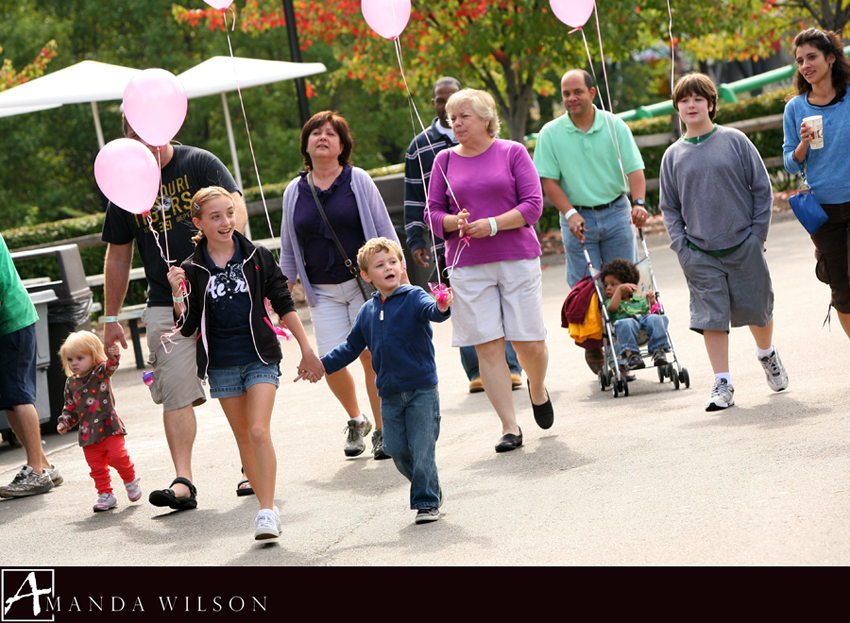 They welcomed everyone and exchanged their vows on the bridge in front of the big fountain,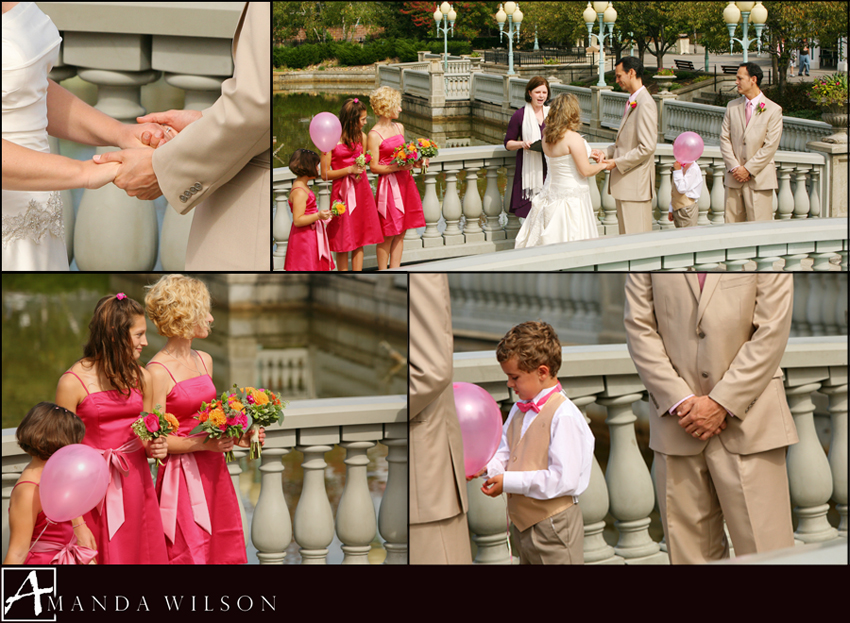 while their guests stood and sat scattered all around them on the steps.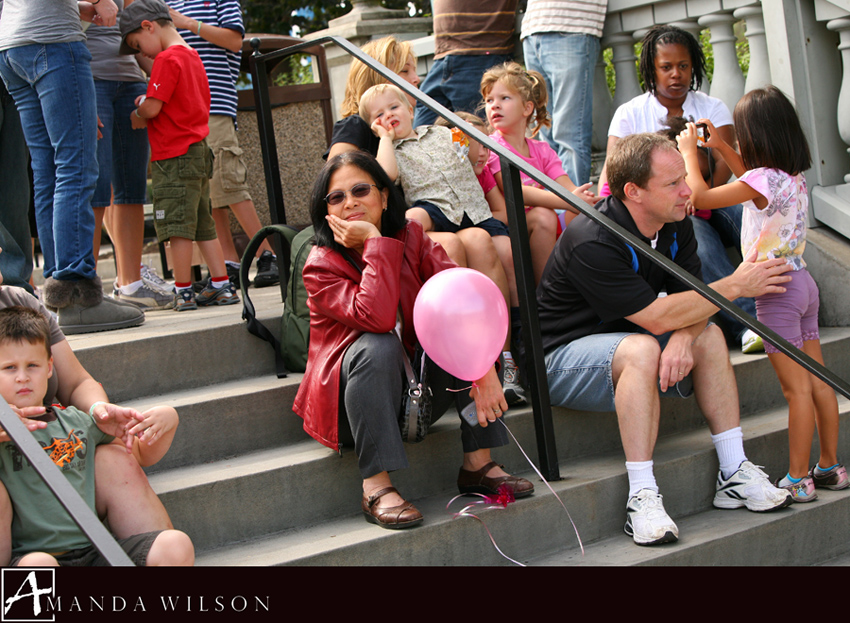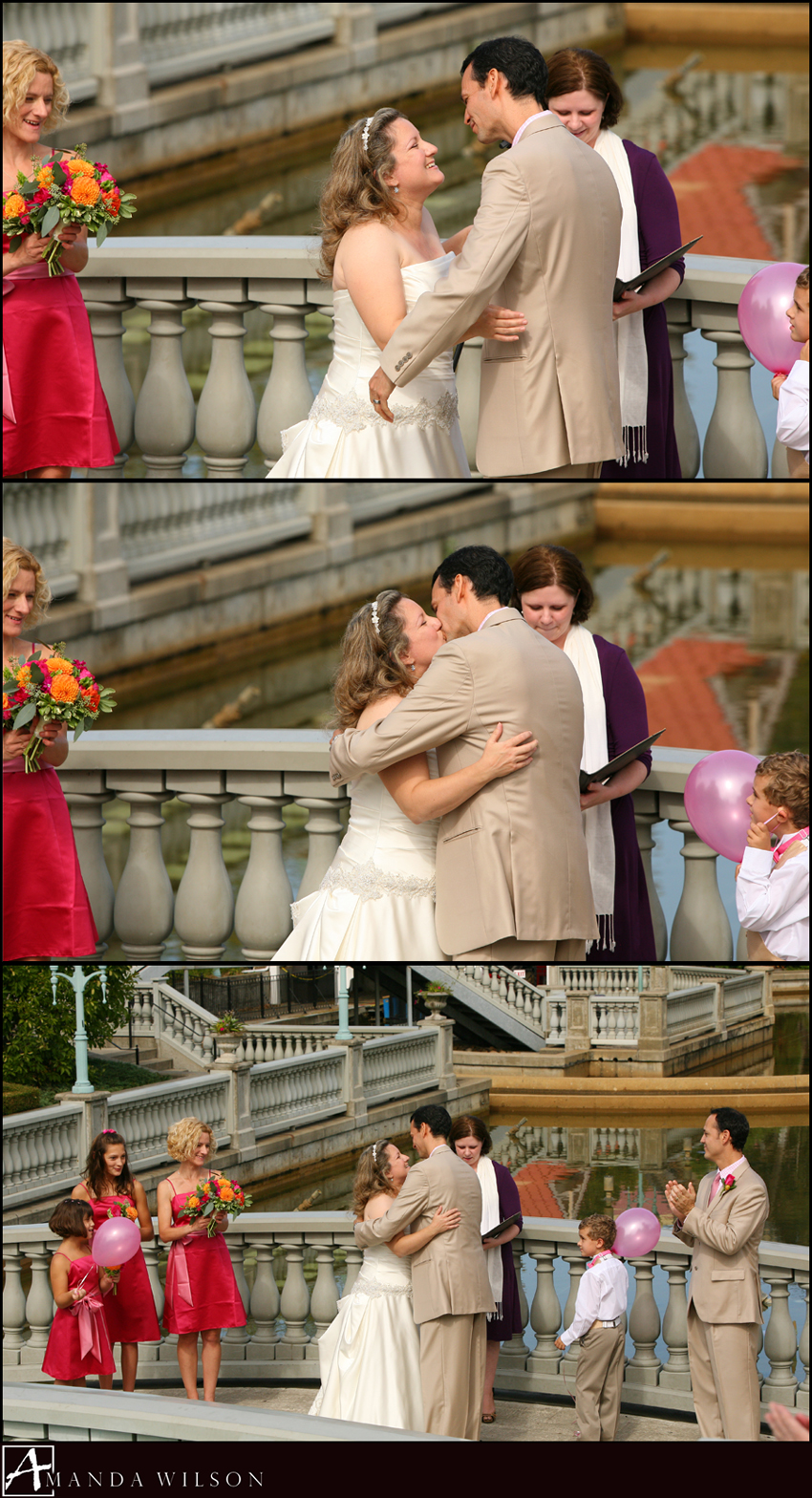 Everyone was cheering and enjoying the moment when suddenly, it happened.....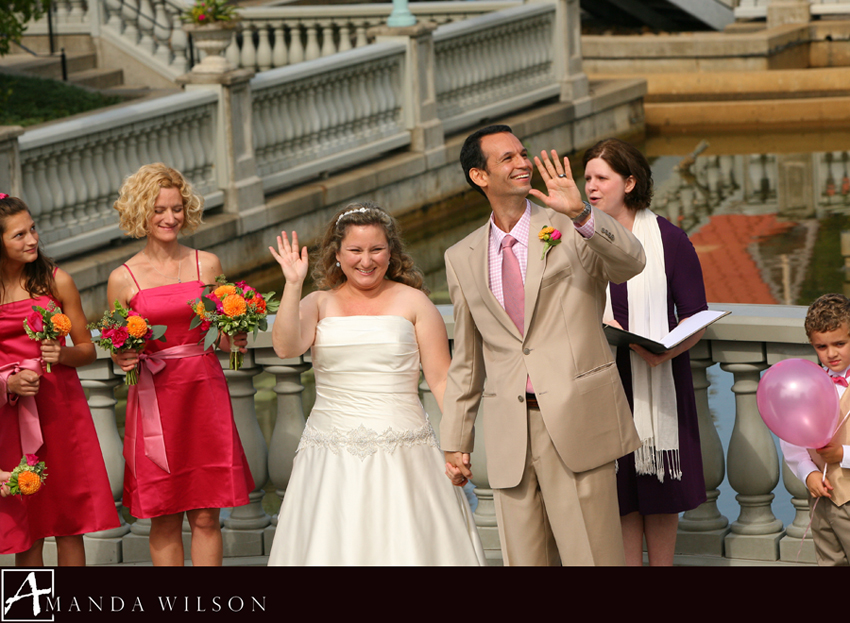 ....one guest bit the string attaching his balloon to it's weight and let it go into the sky.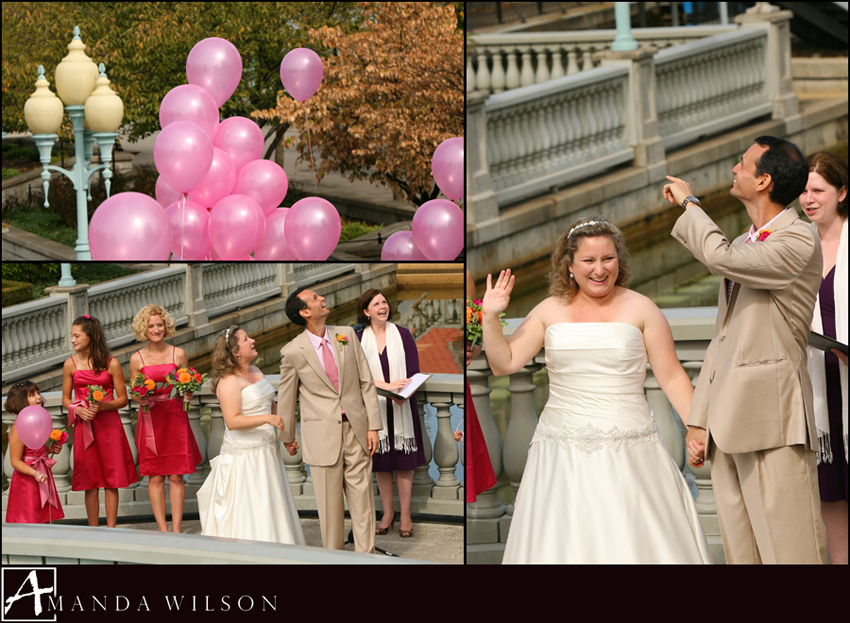 After seeing the one pink balloon drifting lazily up into the blue, all at once all of the guests were releasing their balloons ! It was truly a spontaneous moment and I found out later that Kennywood specifically forbades balloon releases. As hundreds of bright pink balloons floated peacefully upward like happy wishes on the breeze, I can honestly say the hairs stood up on my neck and it was one of the greatest moments I've had the privilege to be a part of at a wedding.
Pink balloons disappearing over the Pitfall.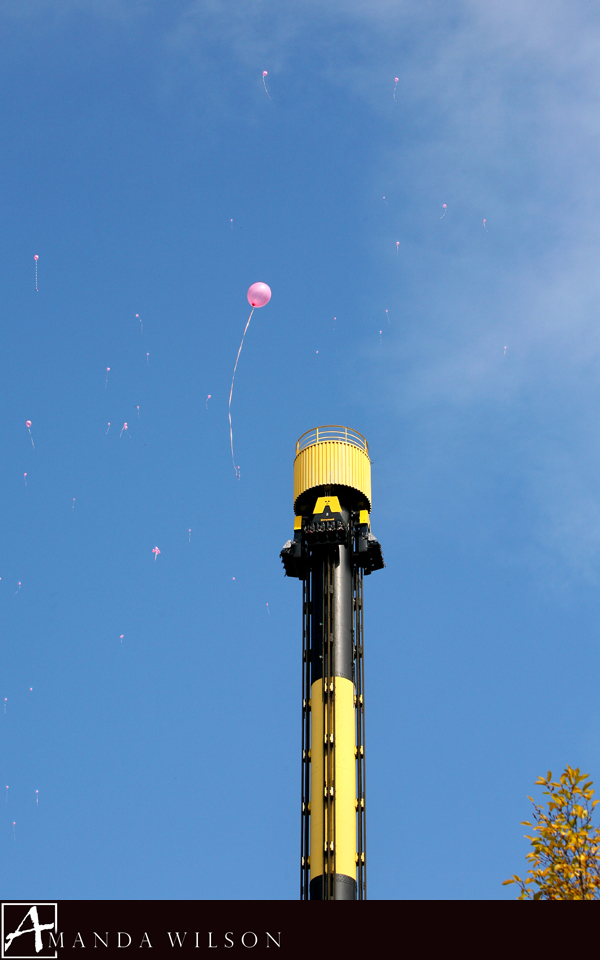 While we stuck around for some pictures, the guests made their way back through the park to the pavilion for lunch and cake! Renee and Adrian provided maps and signs were scattered on the trees throughout the park.
Right image by Jenny.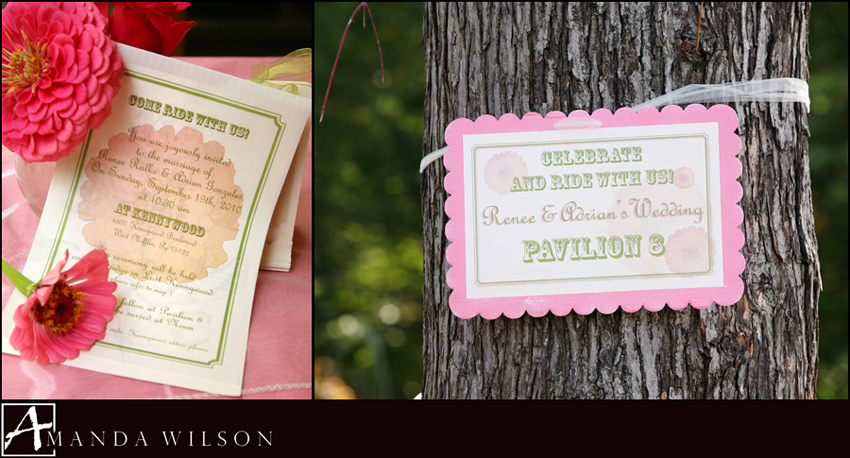 Renee and Adrian with their beautiful baby girl, Bella :-)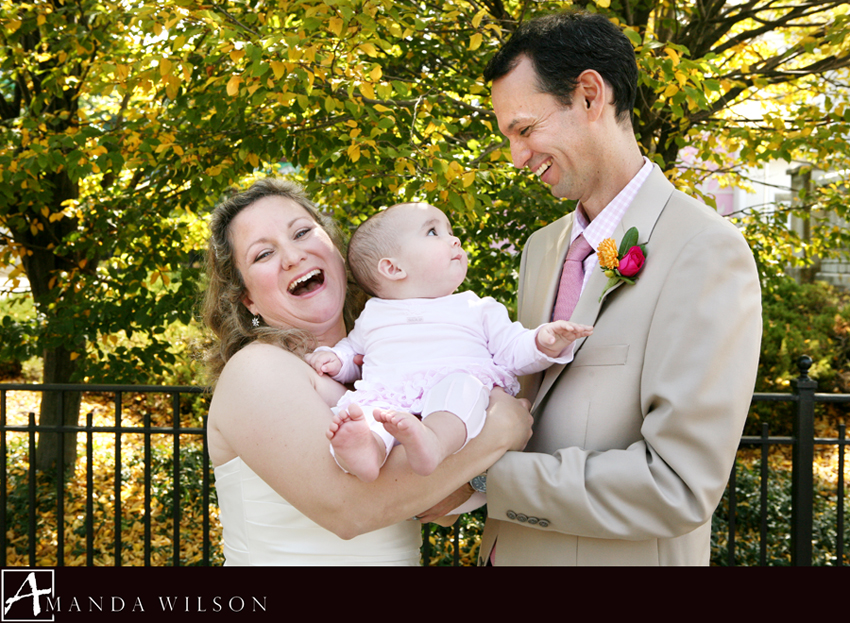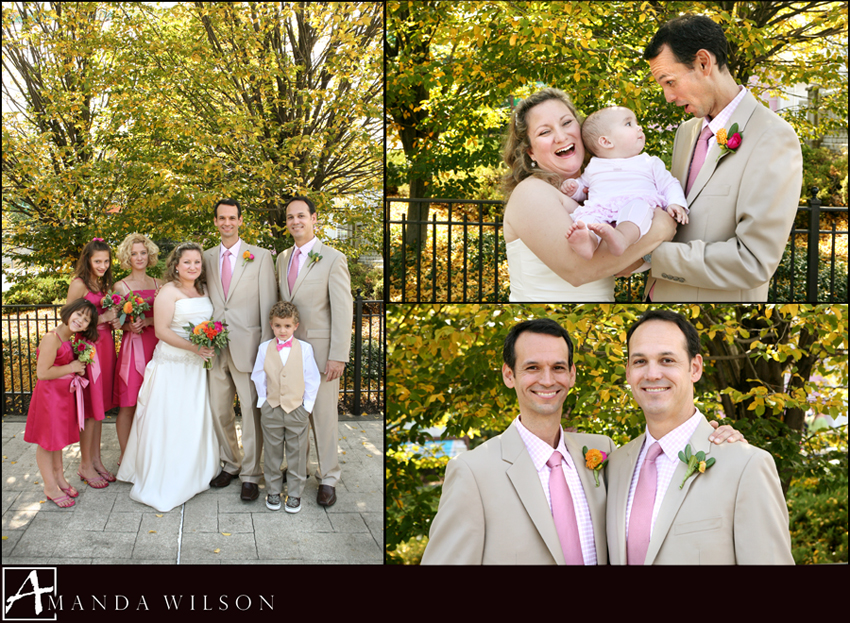 Happy family !! (just look at those toes.... ;-)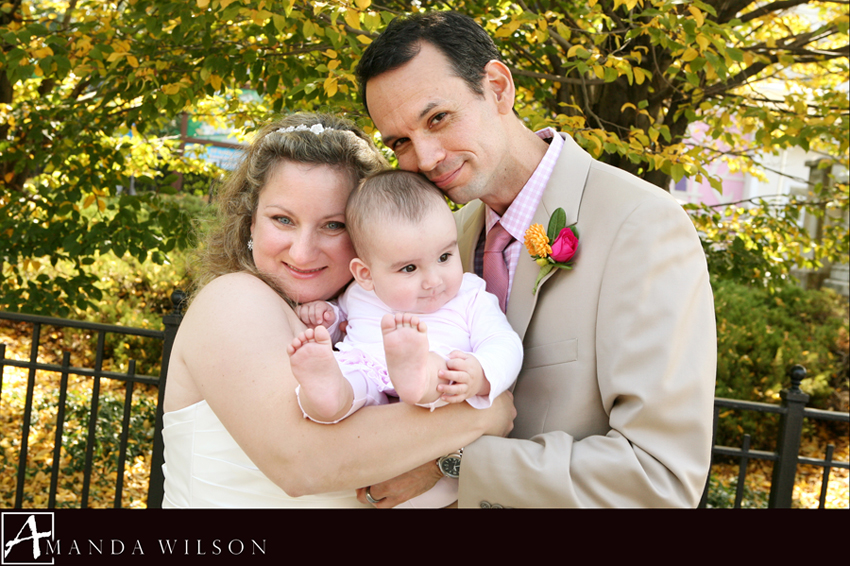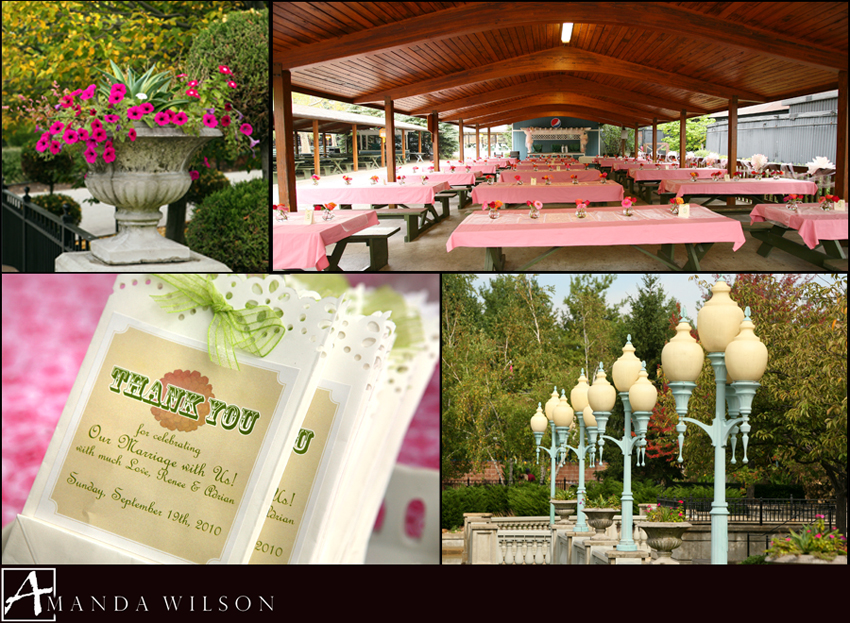 Bella was the unofficial star of the show and was giggly all day :-)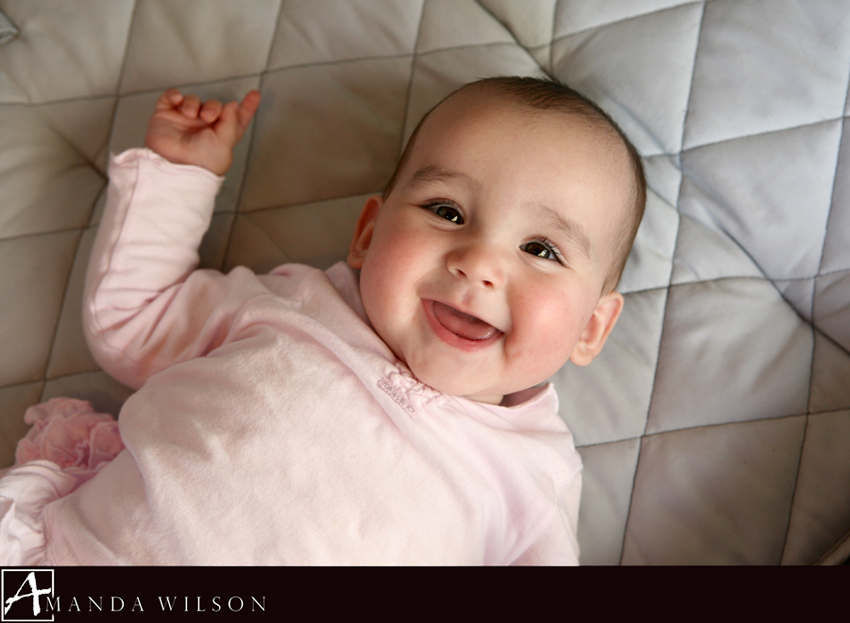 Eventhough it was very hot and humid out, we were adventurous enough to get a few shots on the rides. Kennywood's staff was very gracious in clearing rides for us to use solely for photos.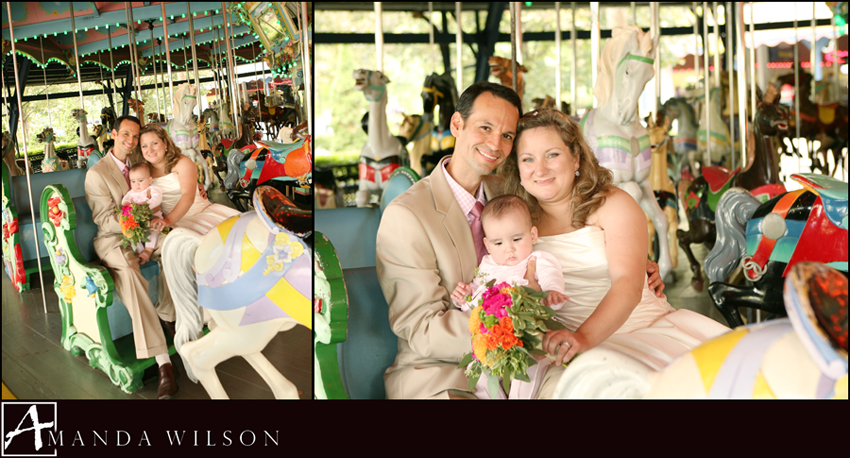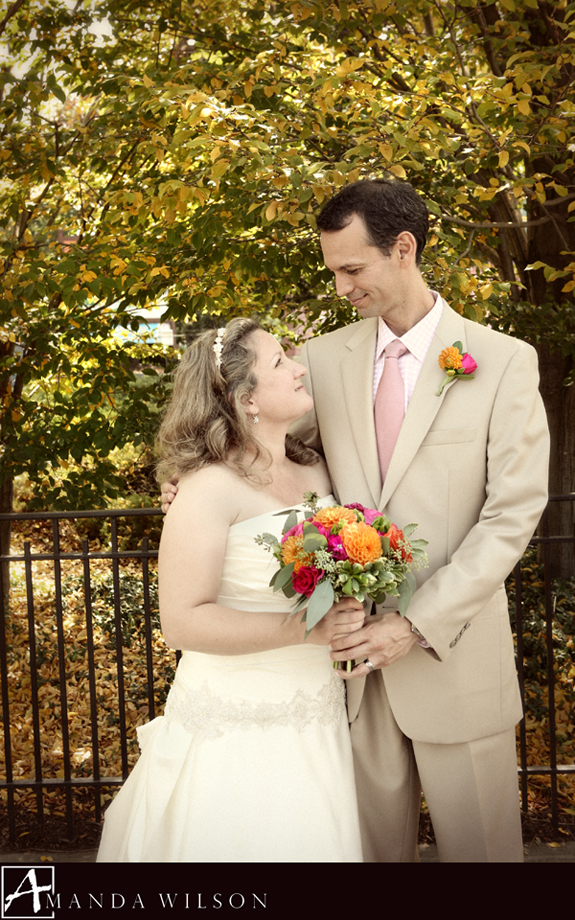 Reception details, the food was delicious - hamburgers and BBQ chicken and other picnic fare. They also covered the picnic tables with butcher paper and let the kids (and many grown ups) decorate for hours.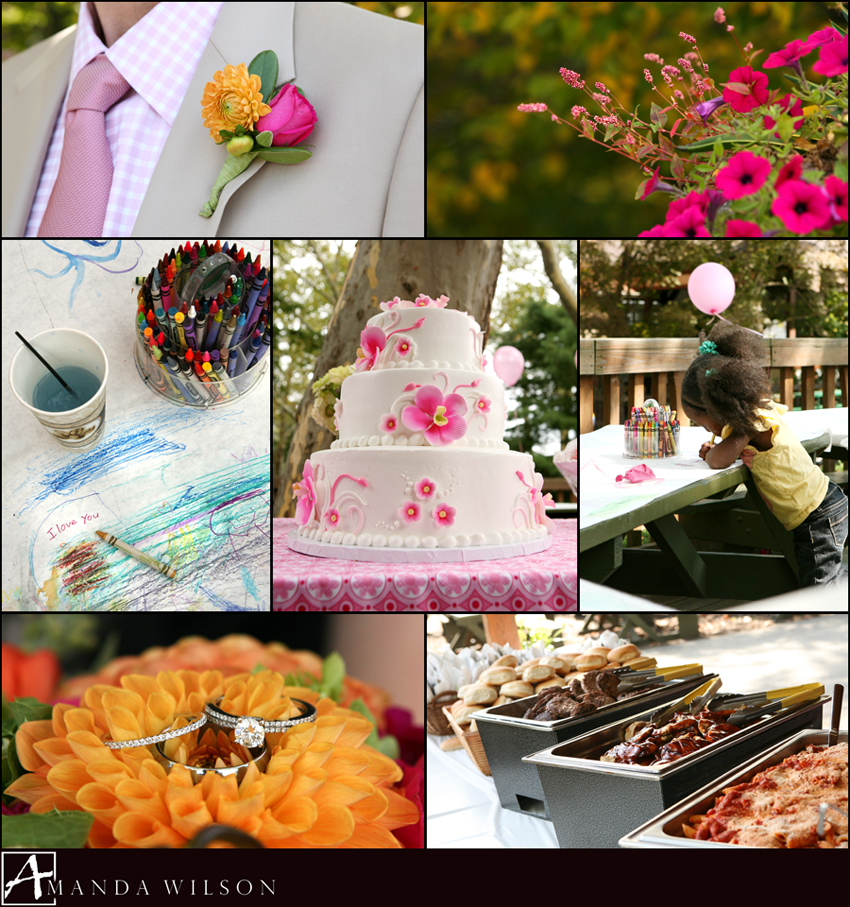 Finally, no trip Kennywood would be complete without a visit from Kennywood's mascot, Kenny Kangaroo, who stopped by for photo ops with the guests. Everyone had a fantastic time! After lunch they changed into play clothes tospend the rest of the day enjoying the park.
Top left and bottom two images by Jenny.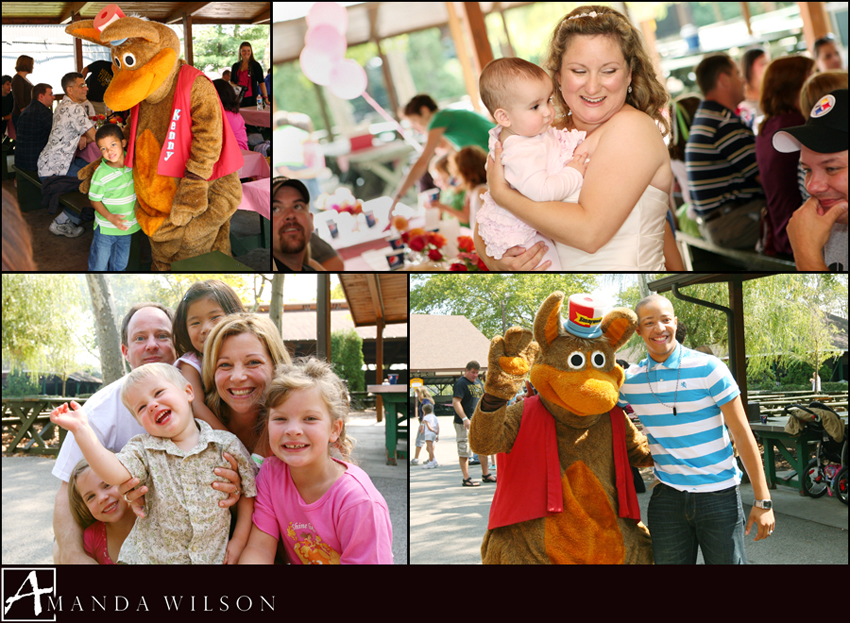 ---
Ceremony & Reception Location: Kennywood Park
Catering: Stratwood Catering
Cake: Oakmont Bakery
Officiant: Rev. Dina McGee of Soulful Commitment