It's february in Pennsylvania - also known as winter - also known as - wedding planning season.
Today I wanted to share a great website with all of you engaged couples out there getting ready for 2012 and 2013 weddings who are shopping for save the dates and invitations. Minted.com is a fantastic company that I found through a wedding blog that offers high quality stationary with the option to add photos and tweak the design yourself! We used Minted.com for our wedding invitations and later purchased matching thank you cards (which I'm sad to say have not all been sent out yet - but I'm working on it).
For our save the dates, we made photo magnets with a photo from our engagement session. We knew we wanted something functional that folks would hold on to because I sent them out waaay early (almost 10mos before the wedding but it was on a holiday weekend so I felt it was necessary) and looking at our own refrigerators still covered in the save the date magnets from friends' weddings in years past - the magnet was the way to go for us. Magnets come with their own set of needs though, you have to purchase the magnet itself, purchase envelopes that fit, and sometimes based on the size or weight of the magnet - special postage is required. If that seems like a lot to deal with, or you'd just like something more streamlined, I suggest the Save the Date Postcard.
1. They don't require an envelope.
2. They are all standard sized and are cheap to mail.
3. You can put info on the front AND back, odds are it will still end up stuck proudly on the front of someone's refrigerator.
Here I used photos from Kayla and Adam's engagement session this past thursday to design a mock up of a save the date post card from Minted's new collection. You can see how it's totally customizable and a professional designer checks your work and sends you a digital proof before you place your order just to make sure everything is perfect!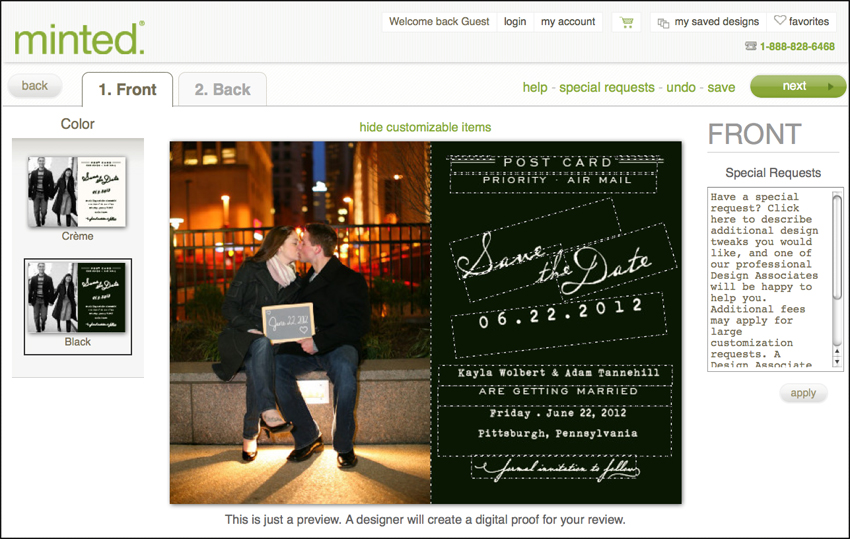 Once you've designed the front of your save the date postcard, you can add photos and text to the back. Add the URL for your wedding website, a special message or just a greeting.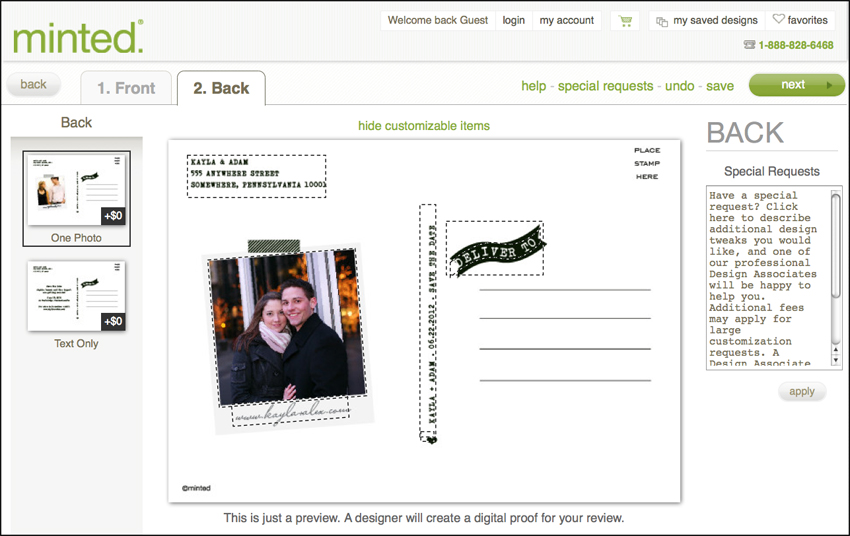 If you're shopping stationary and want something your guests will really appreciate, check out Minted.com!
Here's a sneak peek from Kayla and Adam's session, we froze our toes off for these shots but it was worth it !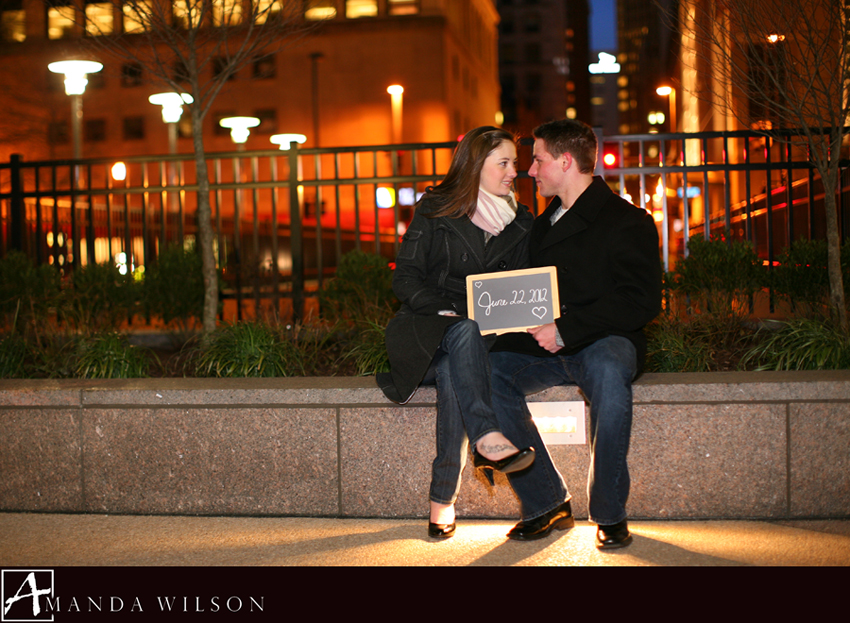 Stay tuned this summer for their outdoor wedding at Succop Conservancy !