I've waited two years to post these photos and the time has finally arrived !!  In October of 2015, we shot Cindy and Zack's session at Shenot Farm in Wexford, PA.  Cindy and Zack have visited Shenot every year as a family tradition for the fall festival.  The farm has cornfields, a barn, an orchard, huge fields and holds a lot of sentimental memories for them.  It was the perfect place to capture their pumpkin patch engagement photos!  We had a gorgeous warm fall evening, and history repeated itself last night for their wedding at Lingrow Farm.   (I can't wait to share photos from their big day in the future!)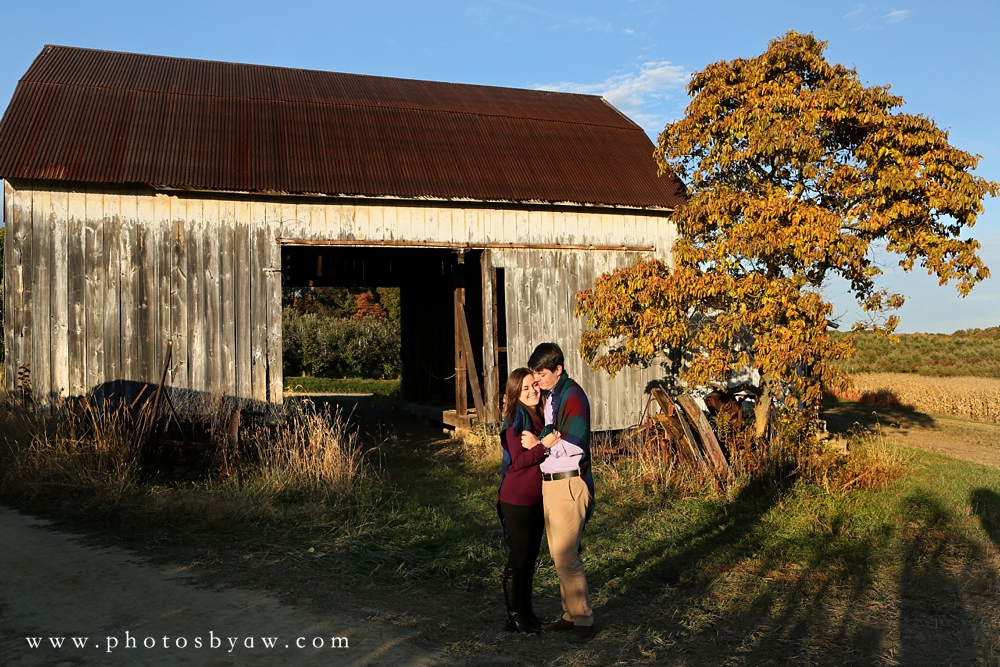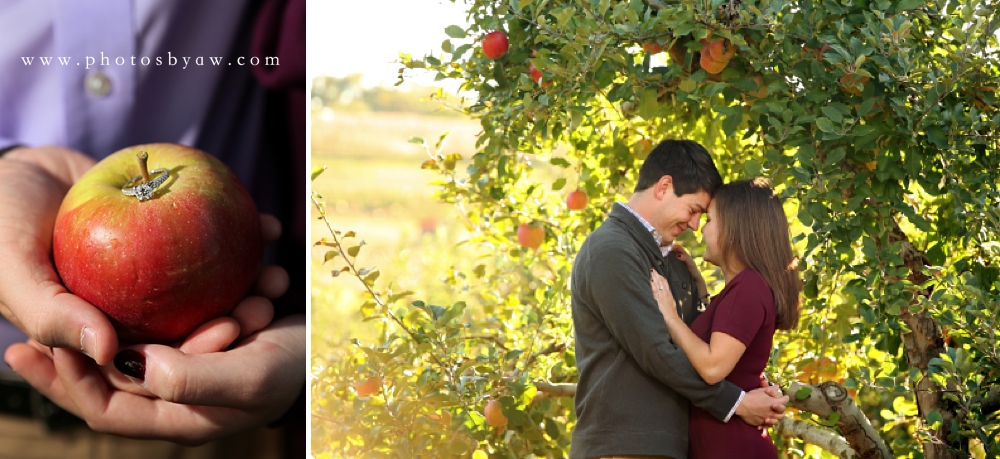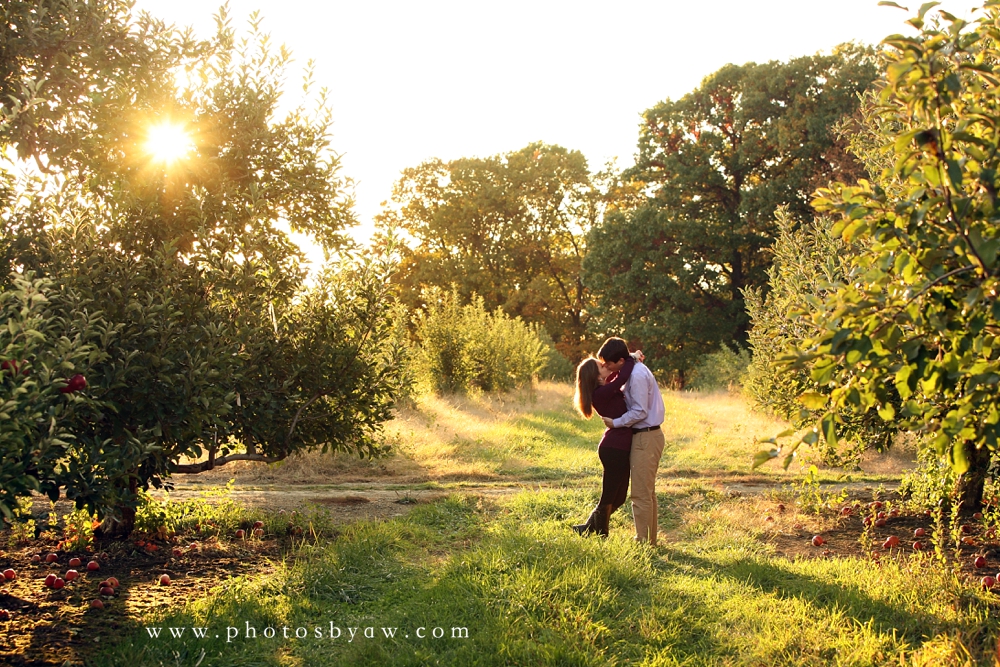 We try to schedule most of our sessions starting two hours before sunset so we can take advantage of all of that fall golden hour light!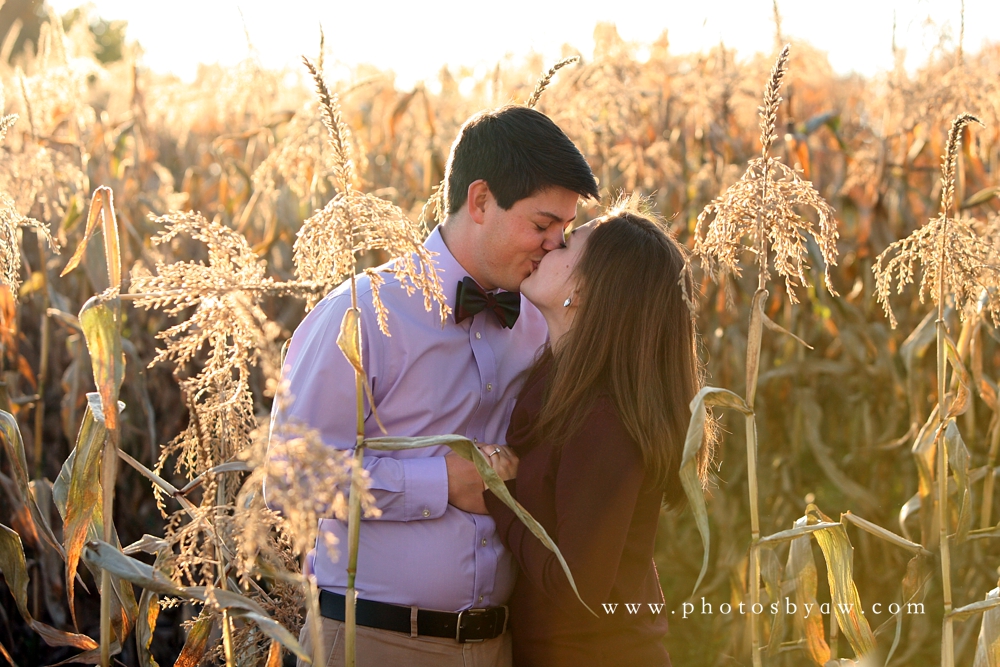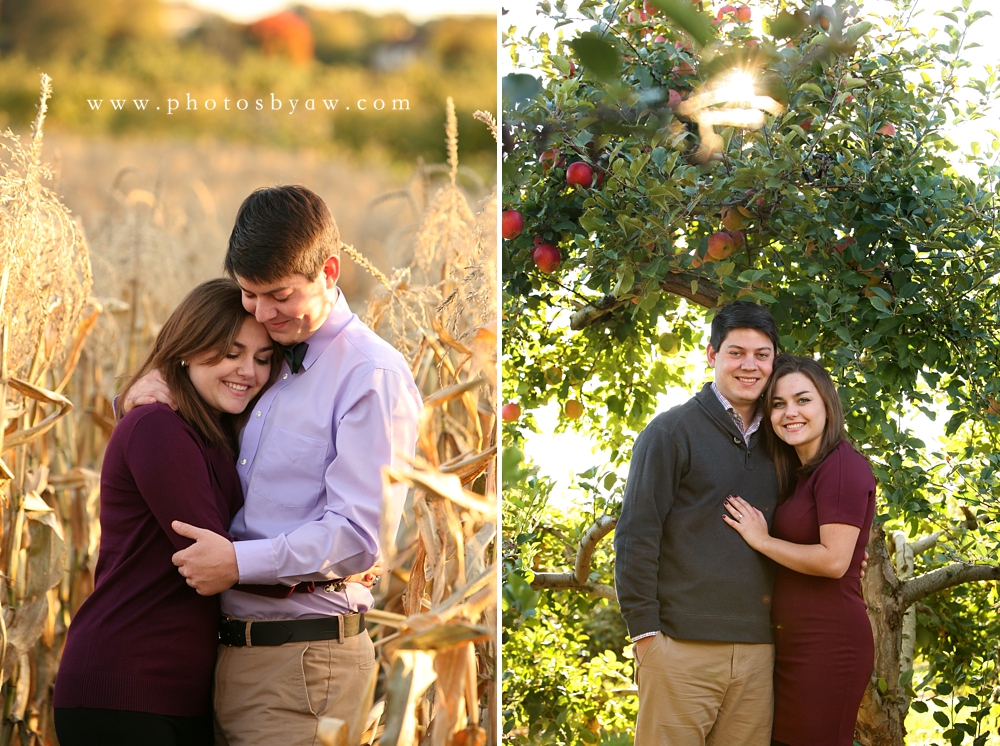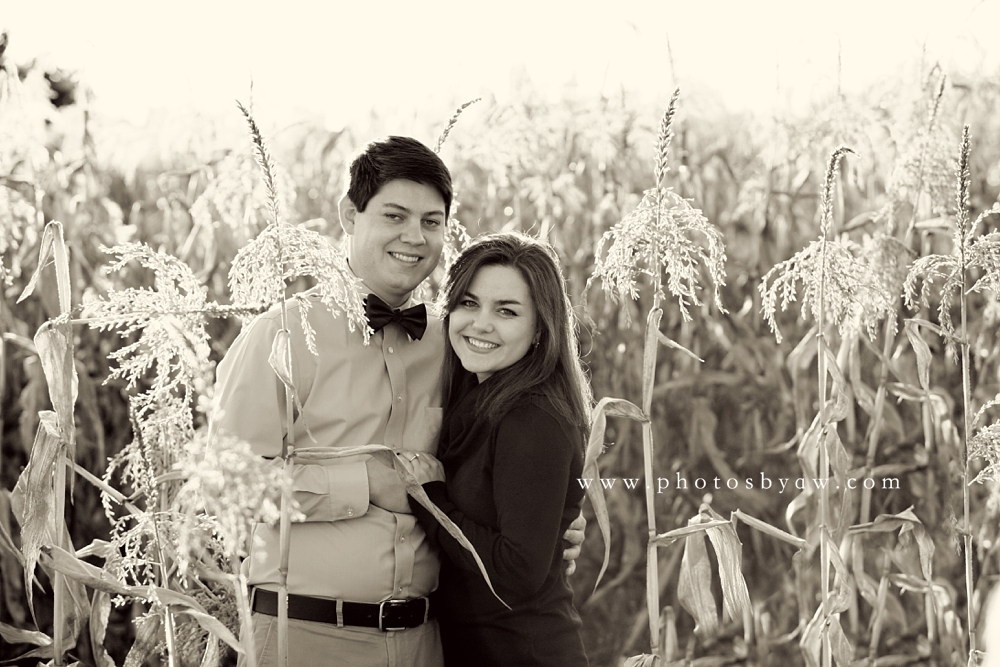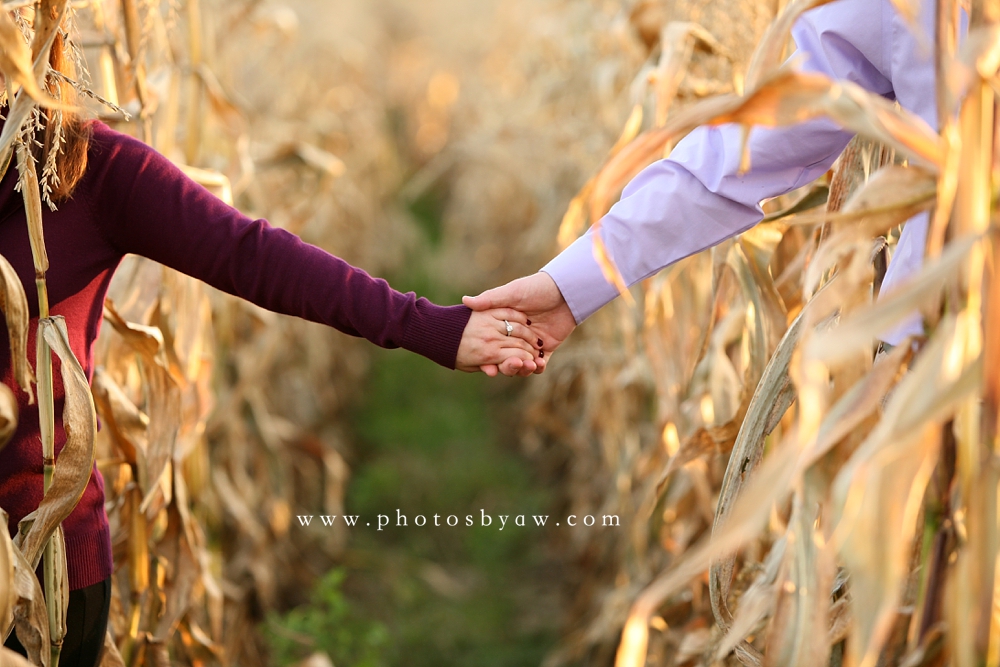 This was my favorite part of the whole session!  This was the biggest field of pumpkins with the most amazing view that I've ever gotten to play with!  Cindy and Zack even brought along three pumpkins carved with their wedding date to use for their save the date photos!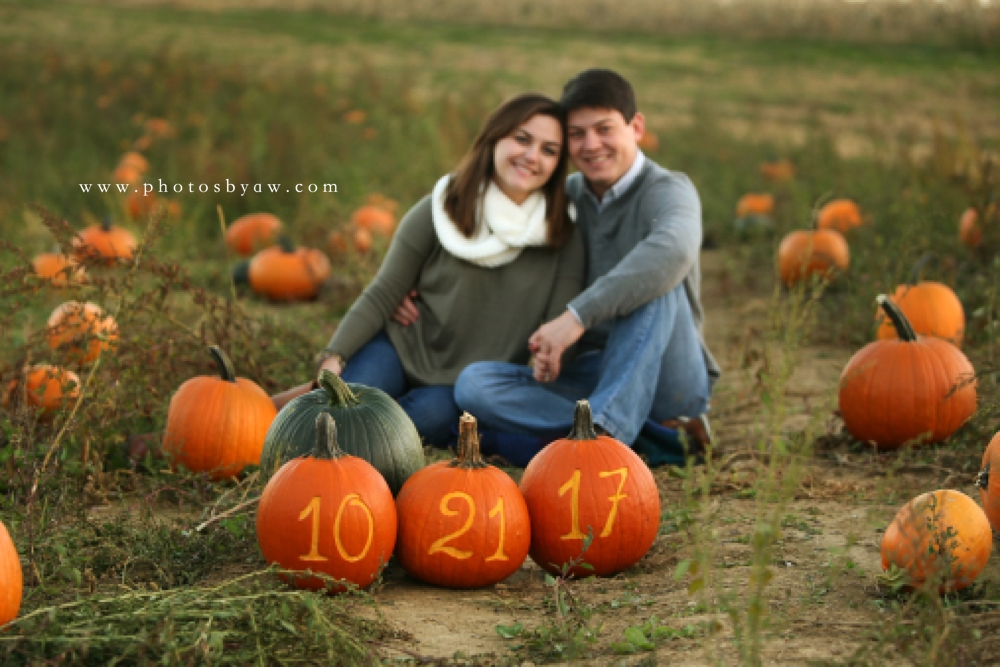 We got a killer sunset with views of the leaves and the barn from the middle of the pumpkin patch.  It was the perfect spot.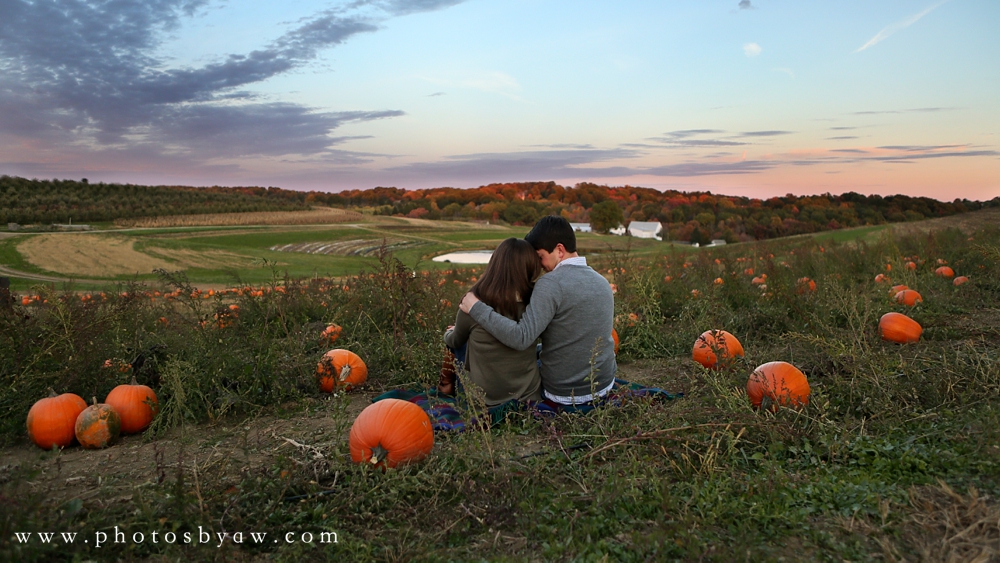 If you know me, you know I love a good ring shot – and this one is one of my favorite's I've ever done – engagement ring on a pumpkin stem!  (All the best pumpkins have good stems, you know.)  What a perfect save the date!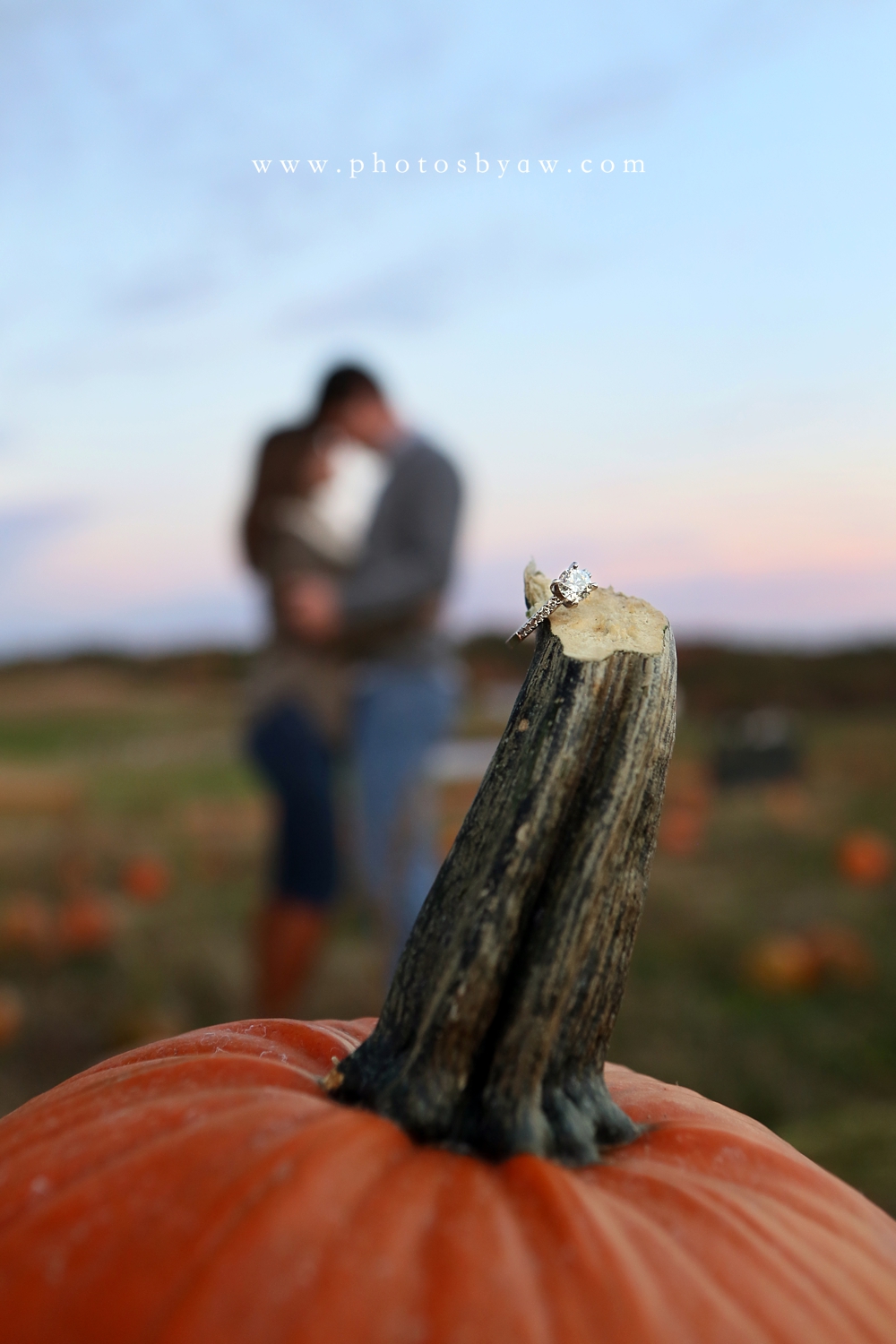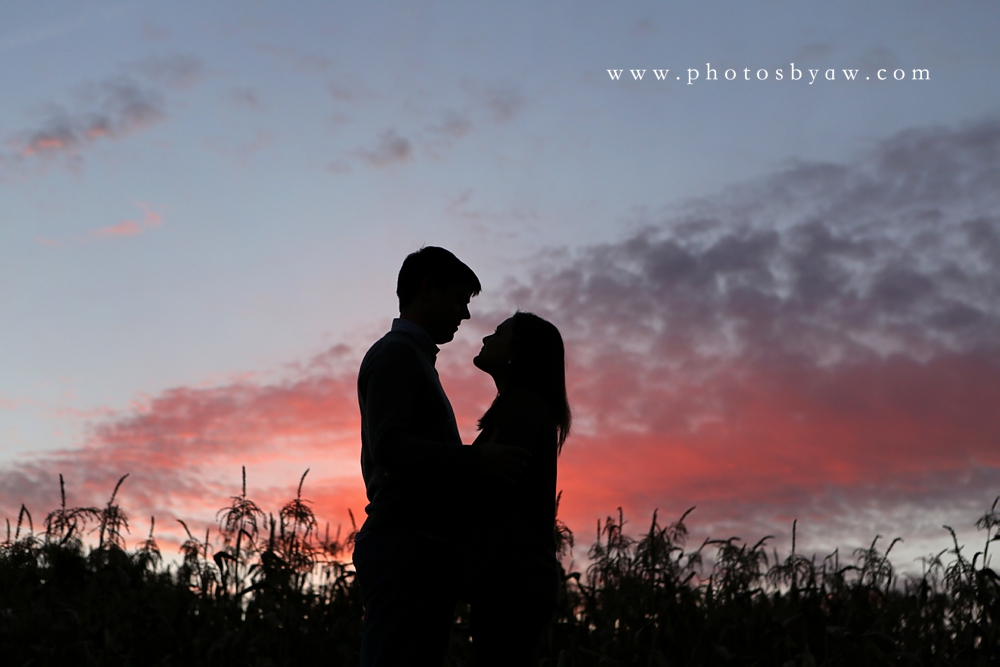 So grateful to have been a part of these two tying the knot.  They started as high school sweethearts and after nine years together woke up this morning forever able to say "this is my husband." and "this is my wife."  Happy first day of your married lives !  Have a great time on your honeymoon!