What to wear for family photos
Fall is coming.  The end of the year is coming.  The pressure to make your Christmas cards is coming!  This means that time is running out to schedule your annual family photos.  One of the biggest reasons I hear from people for why they don't have their family photographed is that it's too hard to get everyone together and dressed.  Here's some tips for what to wear for family photos that will help everyone look and feel their best and have you loving your images for years to come.
Remember department store portraits in the 90s?  Everyone wearing the the same color and matching outfits?
A lot of times people worry that if they don't match their outfits that they won't look like they "go together".  That's not true.  Great family photos are when the relationship shows through the posing which is MY job 😀 😀 After all, baseball teams wear matching outfits and they don't look like a family.
These days, color themes have totally evolved and aren't really themes at all anymore.  **Real talk: this is what I used to see all the time: everyone in jeans and white shirts, everyone in jeans and black shirts, everyone in khaki pants and matching shirts.  I have to say my personal pet peeve for photos is when men show up in khaki shorts and a polo shirt of any color.  Because getting men to dress up is hard.  I know!  I married that guy that goes to work every day on a construction crew and wears dirty jeans and neon yellow t-shirt with tar stains on it.  And he USED to think that khaki shorts and any shirt with a collar (polos mostly) was "dressing up".  And he HATED to dress up because he never liked how he looked and was afraid of looking silly.  That's because khaki shorts and a polo shirt is pretty much the mom-jeans-and-a-cat-sweatshirt of menswear.  (I warned you there was gonna be Real Talk.) But men don't usually spend time in the day thinking about these things so they don't know this is WHY they hate "dressing up".  The struggle is real for us women who have to dress ourselves, find outfits for the kids, and then get our husbands to wear something nice as well.  Polo shirts are great for a day at kennywood or a trip around the golf course, but not great for family photos.  Rather than trying to get everyone to match, I really think photos with just a little coordination are great.  If everyone kind of wears just whatever they want without communicating, things can get a little out of hand with one branch of the family dressing everyone like it's summer, and another branch of the family dressing everyone like it's cold out OR there's that one person that shows up in a bright loud color or big striped pattern and sticks out like a sore thumb cause they're the only one.
Here's some good tips for what to wear to get your group together outfit-wise:
1. Neutrals are always safe.  Grays, browns, charcoal colors, black if you accent with some jewelry or a different colored shirt underneath. Not only do neutrals blend nicely with most scenes, they also blend nicely into the decor of your house so that you can frame and display your photos in any room all year long!
2. Layers are everyone's friend. Accessorize. Layers and things with collars, buttons, pockets, different colored cuffs, a scarf, a hat, jewelry etc break up the center mass of any human and keep the viewer's eye moving. (If your man is fighting you on this, explain to them that it's like camouflage.)  This means when we look at the photos later, we spend more time focusing on our expressions and less time focusing on what we feel our flaws are.  (We're all human, we all do it.)
3. Dress for the weather of the season and the location.  There's no point putting kids in tights and patent leather shoes and then standing them in a field.  It would be like showing up at a formal wedding in a tank top and swim trunks – if it looks out of place people will seem uncomfortable.
For September in Pennsylvania, the landscape has a lot of yellow in it as we begin the transition to fall.  Some great colors to work with are Navy Blue, Browns, Greys, Dark Purples, Medium to Dark Greens, etc.  When we get a little later into fall, neutrals and darker jewel tones like burgundy are beautiful.
Here are some photos from one of my favorite fall family sessions.  They nailed it with their outfits, felt comfortable, and had a great time!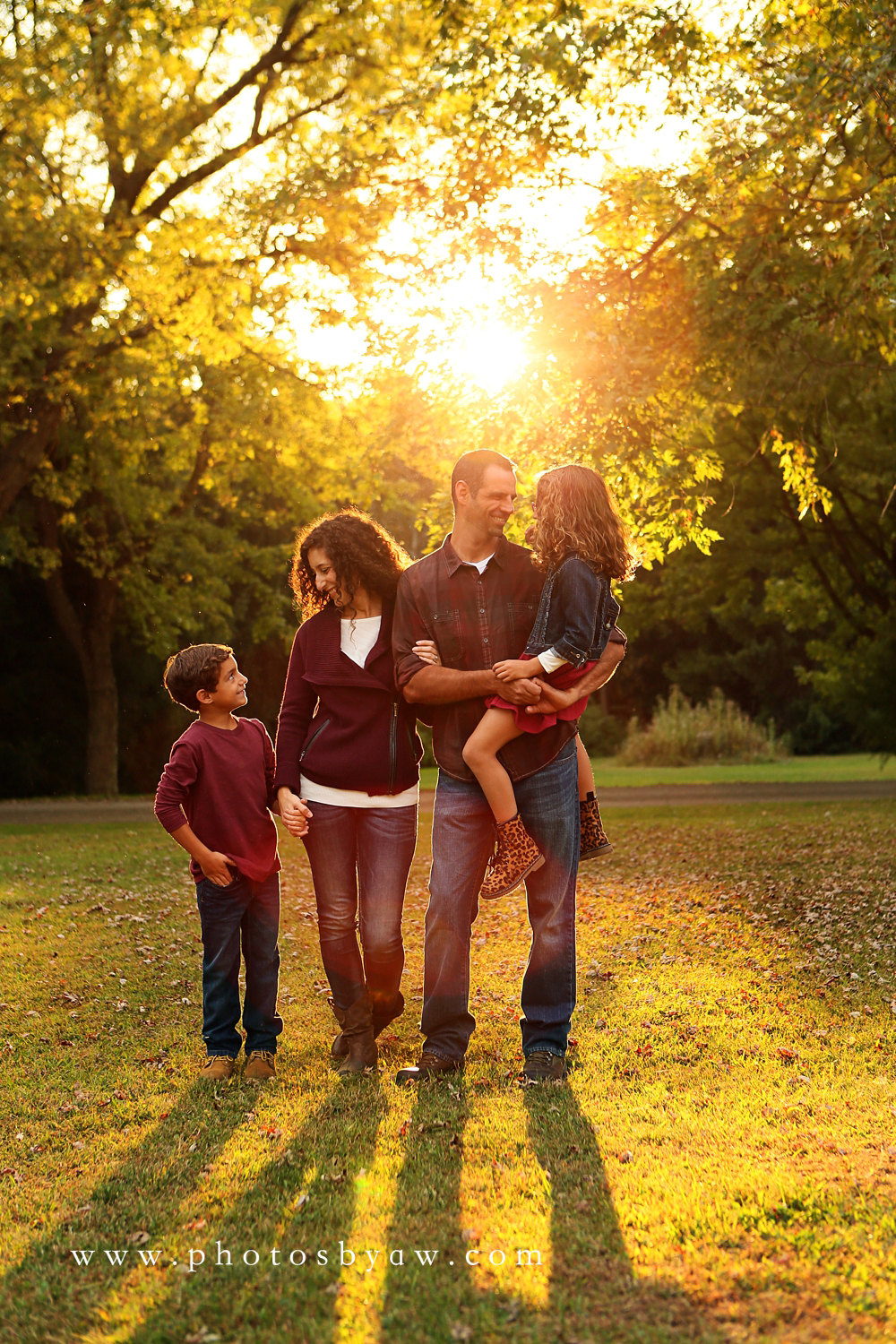 Joy did an amazing job dressing her family for their photo session!  She went with jeans, different shades of burgundy, and added a little pattern with Steve's shirt and G's boots!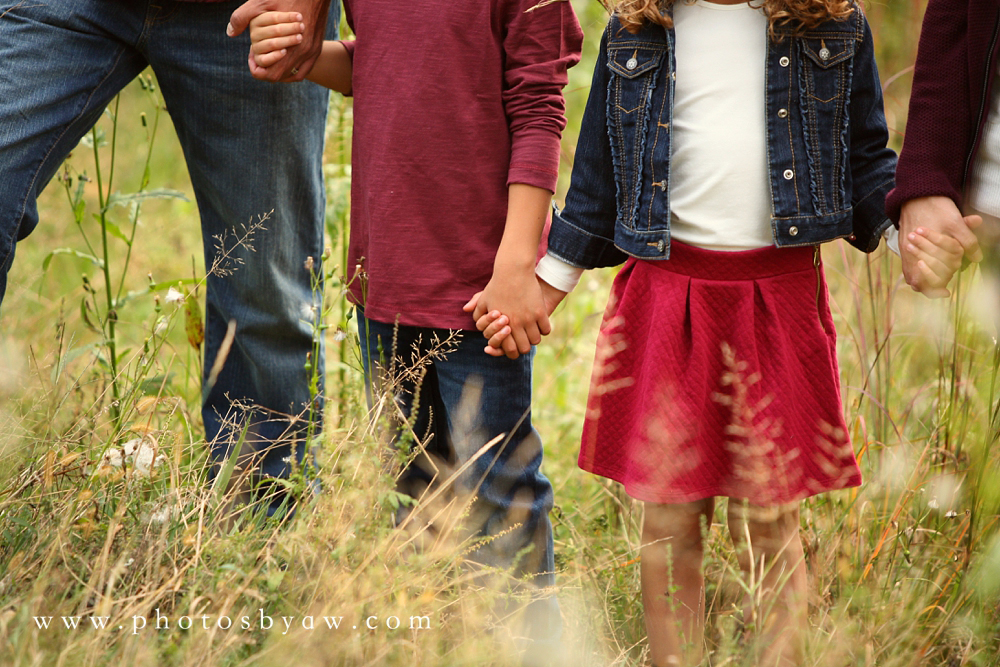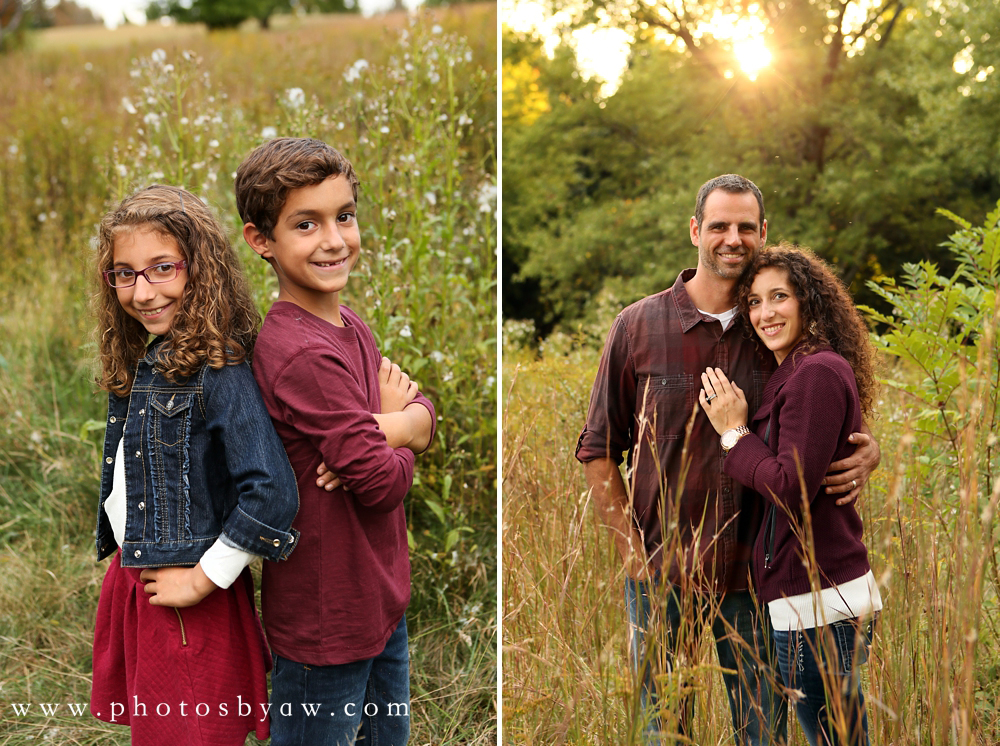 For another look she went with navy, grey, and a nice fall plaid with navy in it.  Even their dogs coordinated!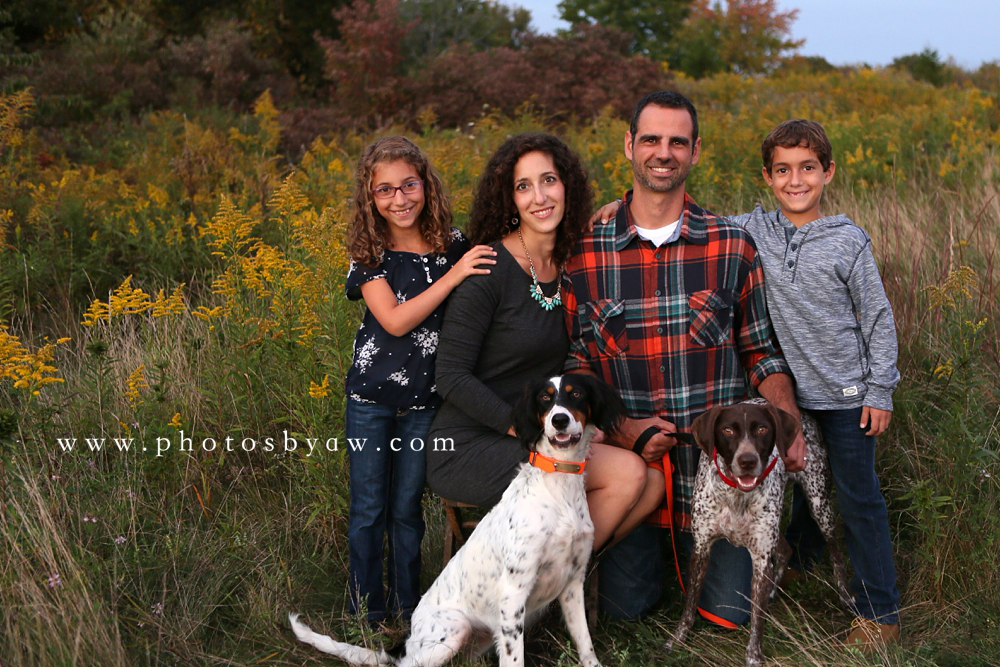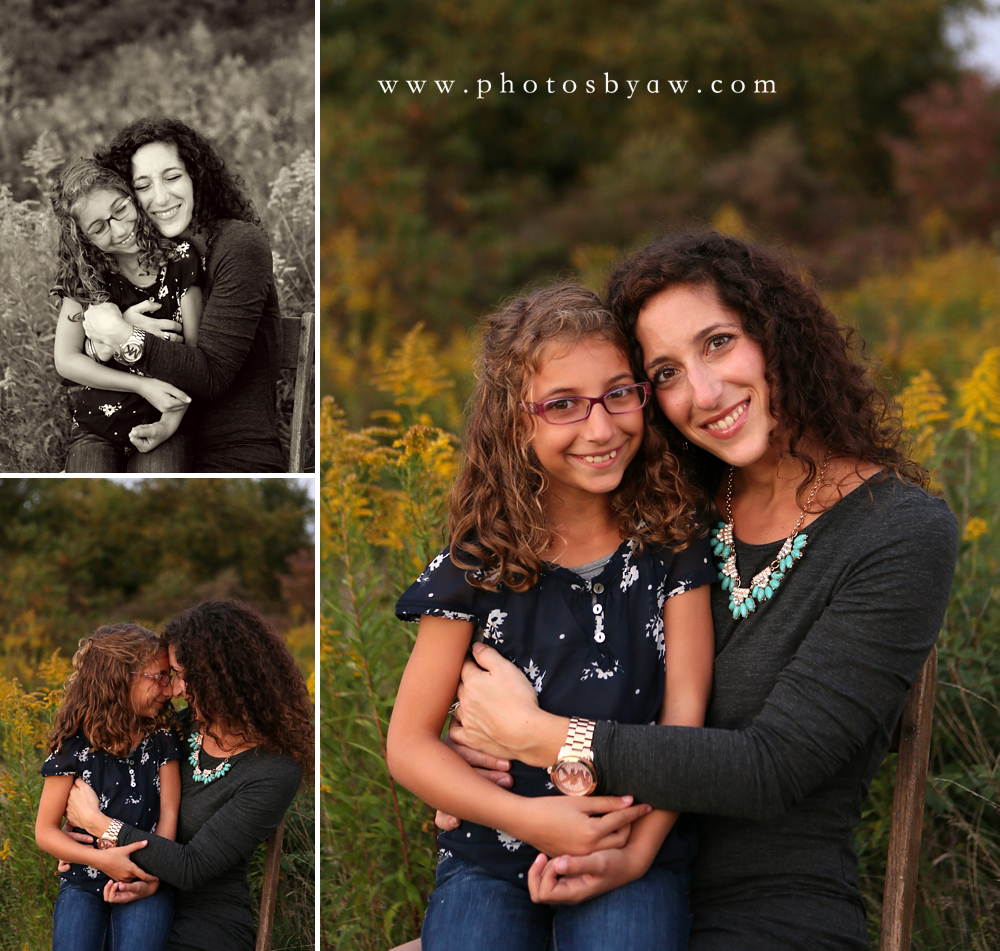 Don't be intimidated by dressing your family for photos!  Start with one piece you really love – whether it's your favorite dress or a shirt that looks great on someone and then build on that.  Don't let worrying about what to wear stop you from being photographed, it's worth it!
Comments
comments